Lebanese authorities on Thursday detained 16 people as part of an ongoing probe into the Beirut port warehouse explosion that devastated the city this week, according to state news agency NNA.
Judge Fadi Akiki, a government representative at the military court, said Lebanese authorities had so far questioned at least 18 Beirut port and customs officials, as well as individuals involved in maintenance work at the warehouse, according to the news agency, which did not name the detained individuals.
"Sixteen people have been taken into custody as part of the investigation," Akiki said, noting that the investigation was ongoing, NNA reported.
Lebanon's central bank earlier said it had frozen the account directly or indirectly linked to Beirut port's general manager, Hassan Koraytem; the head of Lebanese Customs Director General Badri Daher; and five others, including present and former port and customs officials.
Koraytem and Badri had both told Lebanese broadcasters on Wednesday that several letters had been sent over the years to the country's judiciary requesting the removal of highly-explosive material warehoused at the port which blew up on Tuesday. The blast has killed at least 157 people, and injured 5,000 others.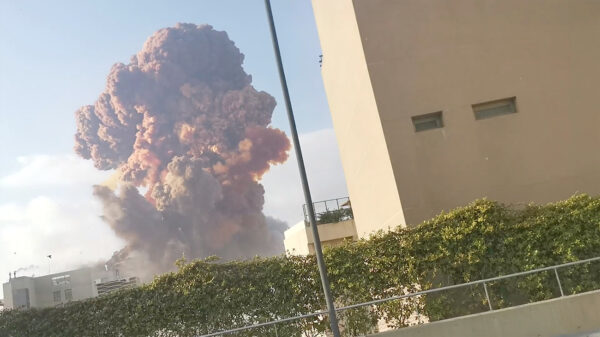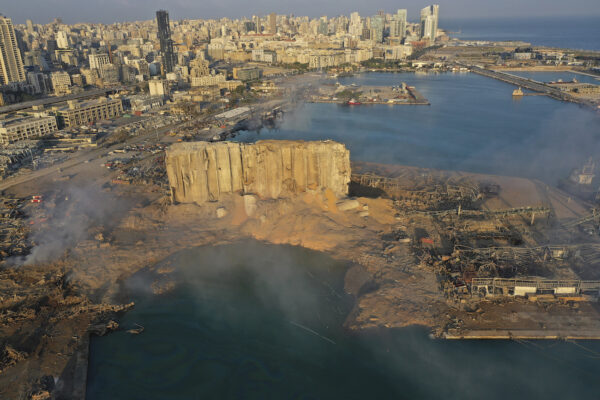 Roughly 2,750 tons of ammonium nitrate, a highly explosive chemical used in fertilizers, is believed to have been stored at the facility at Beirut's port for six years, after it was abandoned by Russian businessman Igor Grechushkin.
The blast that damaged buildings miles away and has left up to a quarter of a million homeless, happened when a fire—allegedly caused when welders attempted to fix an electrical fault—spread to the facility. The explosion was felt in Cyprus across the Eastern Mediterranean.
Lebanon's government is "determined to investigate and expose what happened as soon as possible, to hold the responsible and the negligent accountable," President Michel Aoun said in an address to the nation following the devastating explosion.
Reuters contributed to this report.