The UK's armed forces is deploying 1,500 troops to help with rapid CCP virus testing in secondary schools and colleges in England after the New Year, the government said on Tuesday.
"The majority of personnel will be on task from this week as they start to conduct training," the government said in a statement.
Most of the military personnel will, via local response teams, provide schools with guidance on the testing process and set-up of the testing facilities, mostly through webinars and individual meetings. But they will also be able to provide in-person support to resolve issues that would prevent testing to go ahead if needed.
The support is being provided through the Military Aid to Civil Authorities (MACA) process, the government said.
"There are currently around 2,914 personnel committed to 55 tasks to support other government departments and civil authorities" with the response to the CCP (Chinese Communist Party) virus pandemic, the government said. "This includes support with community testing across the UK, the provision of ambulance drivers in Wales, and testing support for hauliers in Kent."
Defence Secretary Ben Wallace said the troops will be able to "share considerable experience of testing across the country and the successful school pilots conducted this autumn."
According to the government, students will be expected to swab themselves under the supervision of a trained member of school staff or a volunteer in most cases.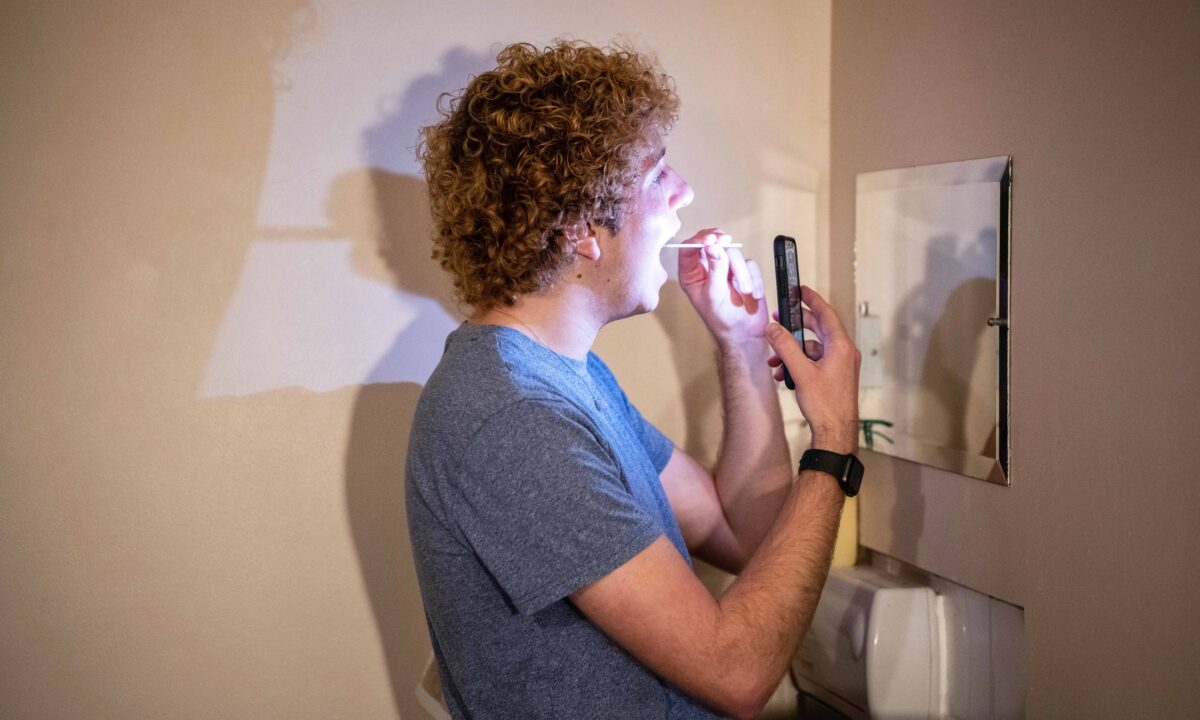 Students in England are due to start a staggered return to schools from Jan. 4. The government had announced on Dec. 15 that a rapid CCP virus testing programme will be rolled out from January in all secondary schools and colleges, special schools, and alternative provision.
As part of an initial rollout, all staff in secondary schools and colleges will be eligible for weekly rapid tests. Staff and students who are identified as a close contact can opt to get daily testing for seven days instead of self-isolating.
Schools are being provided with £78 million ($105 million) in funding and the test kits needed.
However, the rapid testing programmes rolled-out across England have met with criticism from medical journal the BMJ, which questioned the accuracy of the lateral flow tests, especially when they are conducted by untrained personnel.
The latest data analysis from the Office for National Statistics showed that the percentage of people testing positive has increased for all age groups under 50 in the recent week.
The government believes the rise in cases is associated with a new variant discovered in England, which it says is more infectious. Large swathes of England have been put under tier four restrictions, where residents are told to stay at home unless they have a "reasonable excuse" to leave their houses.