KINNEY COUNTY, Texas—A 15-year-old was shot and injured during a traffic stop early on May 9 after he allegedly tried to run over a sheriff's deputy, according to Brad Coe, sheriff of Kinney County, a rural border county in south Texas.
The teen was smuggling five illegal aliens in his vehicle when he was stopped by Texas Department of Public Safety troopers and a sheriff's deputy.
The teen is still in the hospital.
"He'll be there for a while," Coe told The Epoch Times on May 11.
"We're going to go ahead and file the charges for the smuggling and attempted capital murder. That will be our bargaining chip, to use that to say, 'OK, we can reduce this if you tell us where you picked everybody up at. Let us know who you contacted,' and on and on."
Coe said both the deputy and a Texas state trooper discharged their weapons. The Texas Rangers are investigating the incident.
The deputy isn't from Kinney County, but was working part-time in the county as part of Operation Lone Star, Coe said. He declined to say which county the deputy is from. Operation Lone Star is Texas Gov. Greg Abbott's $3 billion border security initiative that has deployed more resources to beleaguered border areas.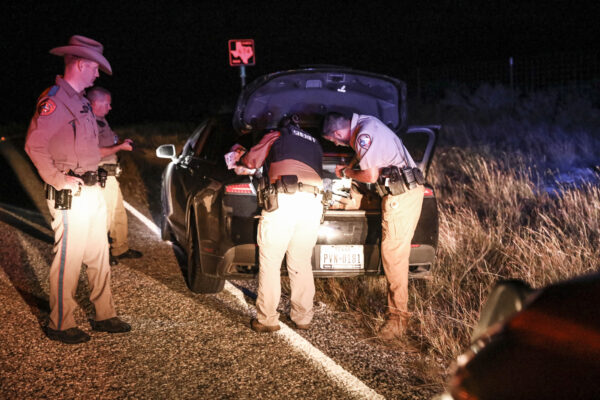 Coe said the vehicle belonged to the teen, who lives in San Antonio.
"He got into something over his head and didn't know what to do, so he panicked and tried to run somebody over," he said.
"It looks like the parents are going to cooperate 110 percent, which is a good thing. They said they did not raise him that way."
Law enforcement officers apprehended three of the five illegal aliens, Coe said.
The Texas Rangers didn't respond by press time to a question regarding the anticipated timeline of their investigation.
Coe, who was a Border Patrol agent in the area for 31 years before becoming sheriff, said he's never experienced such issues with smuggling.
"I've never seen it this bad before, period."
In April 2021, his deputies stopped 15 smuggling loads in the county, and he said "we were high-fiving" in celebration that they had caught such a large number. This April, they stopped 45 smuggling loads. The numbers don't include what Texas state troopers intercept.
"There's more to catch," Coe said.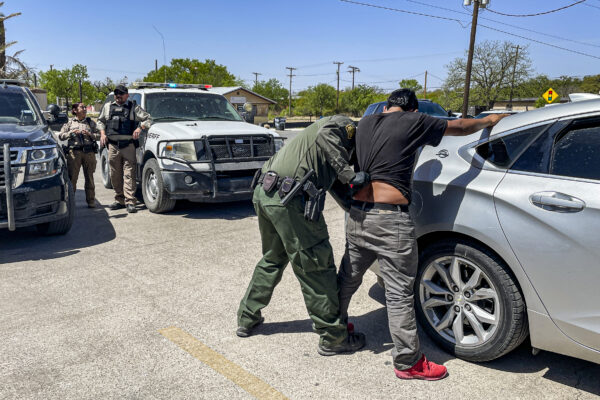 Recruiting Juveniles
Law enforcement officers have seen an uptick in juvenile drivers smuggling illegal aliens over the past 15 months.
The juveniles are recruited by transnational criminal organizations (TCO) via social media with the "promise of fast cash," according to Customs and Border Protection (CBP).
"TCOs convince juvenile drivers that they will not face the same consequences as adults if apprehended or that law enforcement will disengage a pursuit if dangerous conditions are present," according to a February CBP statement.
"The result is an increase in erratic driving by inexperienced drivers, often observed exceeding posted speed limits, and driving against oncoming traffic."
In Texas's Rio Grande Valley, law enforcement officers have arrested drivers from San Antonio, Houston, and other areas, some as young as 13 years old, CBP stated.
"This is an alarming trend, because many of these teenagers underestimate the severity of the crime. Not only can they be prosecuted and sent to jail, but they also endanger lives through their actions," Rio Grande Valley Chief Patrol Agent Brian Hastings said.
Coe said his county is prosecuting all juvenile smugglers.
"Don't do it. It's not worth it," Coe warned potential drivers. "Yeah, you might get away with it once or twice or three times, but eventually, it's going to catch up to you. Sometimes, it's the first time."