A 15-month-old child is among the five victims of a mass shooting in a rural Texas home on Feb. 11, sheriff's officials said.
Police and rescue workers responded to a call at 10:30 a.m. local time about multiple victims of an assault at a residence in Blanchard, about 70 miles northeast of Houston, the Polk County Sheriff's Office said. Sheriff Kenneth Hammack said officers arriving at the scene found multiple victims of "apparent gunshot wounds."
"This is a horrible, horrific scene," Hammack said, adding "this is a horrible, horrific crime."
The victims include the elderly couple who owned the home, Lynda Delaney 72, and Carlos Delaney, 74. The other three victims are Ashley Delaney, 27, her husband, Randy Horn, 54, and their 15-month-old daughter Ranly, Daily Mail reported.
Sole Survivor
Deputies discovered one survivor at the house, identified by the police as Ashley Horn's mother.
"The person who was found inside the house was not harmed; they were locked in a back bedroom," said Byron Lyons, chief deputy of the sheriff's office, according to NBC. "She is being interviewed. She is not a suspect at this time."
The woman told investigators that she awoke about 5:30 a.m. Monday to a disturbance, according to The Associated Press, described as popping noises. She called her son, who alerted authorities about 10:30 a.m, according to the report.
Lyons said a firearm had been recovered at the scene.
He would not say whether Monday's shooting was a murder-suicide but said authorities are not looking for a suspect.
Sheriff Hammack said the investigation continues, and the public was not believed to be in any danger.
"This is something we're not used to," Hammack said at the press conference, adding, "but we very well know we're not immune to it."
"We want the public to be reassured that we're working the case," he said, "and at this point, we don't see any dangers that may be there for the public," he said.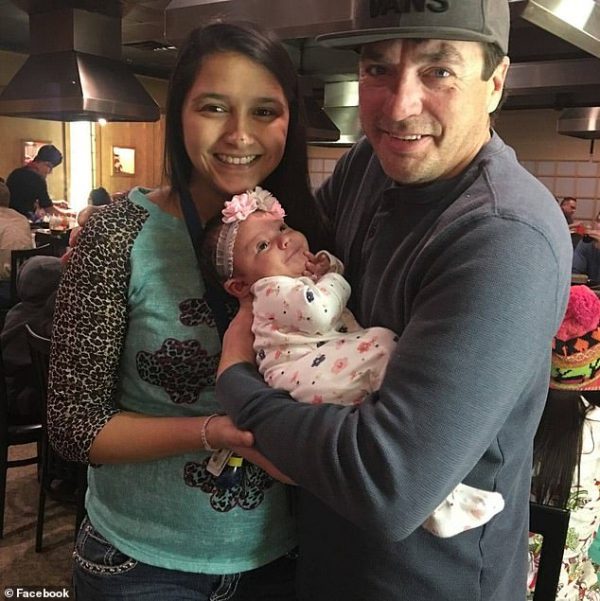 'Blood on the Floor'
Misty Robinson, who according to the Daily Mail was Ashley's longtime friend, reportedly said she had witnessed Randy Horn become aggressive after a night of drinking.
"I hung out with them both but I didn't know him that well," she told the news outlet. "He got drunk when I hung out with them once and kept wanting to fight someone in the bar."
Just hours before he allegedly shot and killed members of his own family, Randy Horn had reportedly been out at a bar to play poker.
The Daily Mail reported that he posted a photo of the bar floor splattered with blood.
"And this is why I can't be out in the bars at night … blood on the floor!" the caption said.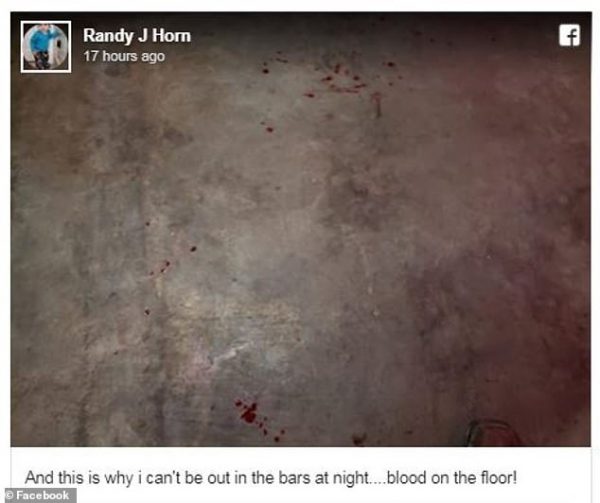 On the same day, Horn wrote a Facebook post containing a chilling message.
"It's time to pay up for all the bad decisions you made in life," he wrote. "Never bet your life on someone because you never know."
It is unclear who Horn was referring to in the message.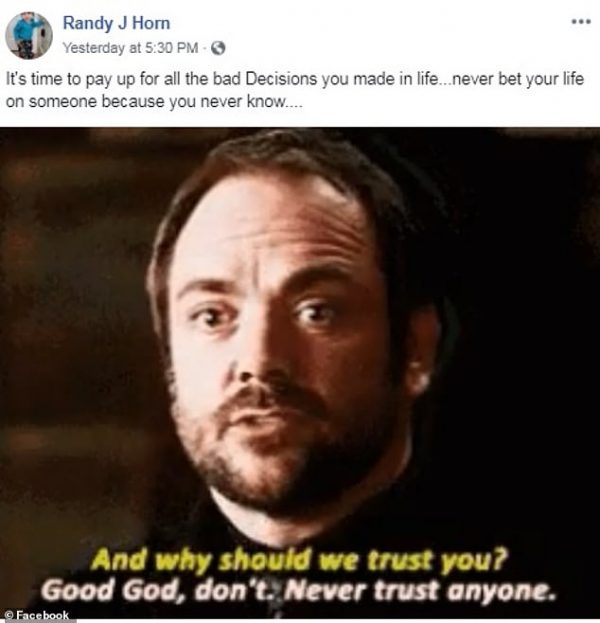 'Just Breaks My Heart'
Robinson called the Delaney family "the most giving, deserving family I know.'"
"They would give you the shirts off their backs," she told the Daily Mail.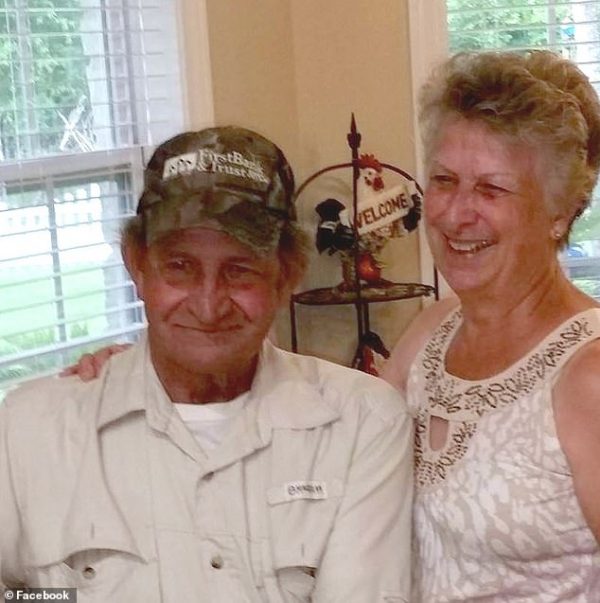 "It just breaks my heart," Robinson said of the mass shooting.
"It wasn't long ago that Lynda and Ashley came over with Ranley and to know that little precious girl is gone too," she told the Daily Mail."She didn't even get to really start her life."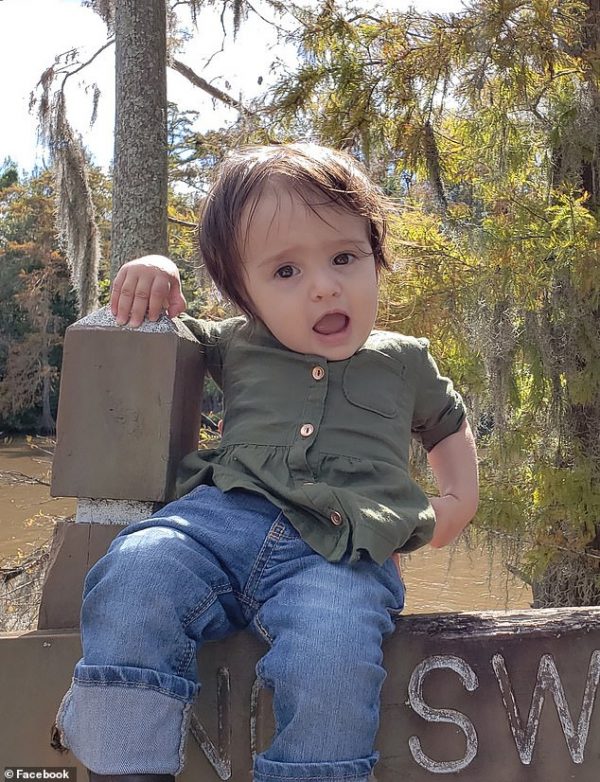 Robinson told the news outlet that she had heard rumors that Ashley Horn was thinking of leaving her husband.
Robinson told the Daily Mail she hopes Horn "rots in hell" for what he allegedly did.
Reuters and The Associated Press contributed to this report.