Scores of additional protesters have been indicted on charges of rioting during President Donald Trump's Inauguration Day last month, according to the U.S. Attorney's Office in Washington, D.C.
A grand jury indicted the 146 protesters at the Superior Court of the District of Columbia on Wednesday for felony rioting, which means they could each face $25,000 in fines and up to 10 years in prison, WJLA reported. They were charged for incidents that occurred in a four-block area around the intersection of 13th Street and O Street NW to the intersection of 12th and L Street NW.
In all, 209 people have been charged, and 12 cases have been dismissed.
About 3,000 police officers and 5,000 National Guardsmen patrolled the streets of Washington during the inauguration ceremony on Jan. 20.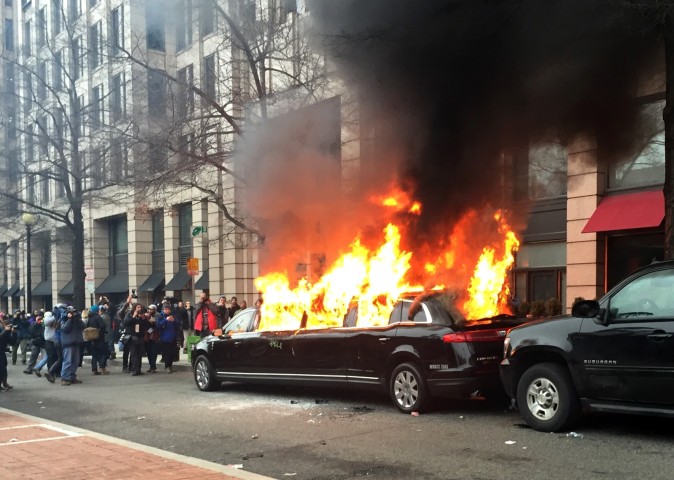 Four businesses were vandalized and suffered "significant damage," NBC reported. Meanwhile, protesters set a limousine ablaze, and six officers suffered injuries.
"Pepper spray and other control devices were used to control the criminal actors and protect persons and property," police said at the time, CNN reported.
New York, Seattle, Dallas, Chicago, Portland, and other cities saw protests around Trump's inauguration.
Officials are continuing to investigate the protests.