The 14-year-old daughter of a Texas church's pastor and more than two dozen people were shot and killed on Sunday during service.
First Baptist Church Pastor Frank Pomeroy confirmed to ABC News that his teen daughter, Annabelle, is among those dead in the mass shooting.
Families in tears wait to see if their family and friends are safe. Praying for the safety of all those involved. pic.twitter.com/yjzK7lZJ1S

— Max Massey (@MaxMasseyTV) November 5, 2017
At least 27 people died in the attack and more than 24 were wounded, local media outlets have reported, citing unnamed officials.
Annabelle, Pastor Pomeroy said, "was one very beautiful, special child," ABC reported. He wasn't at the church when the shooting happened, adding that he was in Oklahoma.
Other victims in the shooting are close friends of his, he said.
"My husband and I were ironically out of town in two different states. We lost our 14-year-old daughter today and many friends," her mother, Sherri Pomeroy, told CBS News.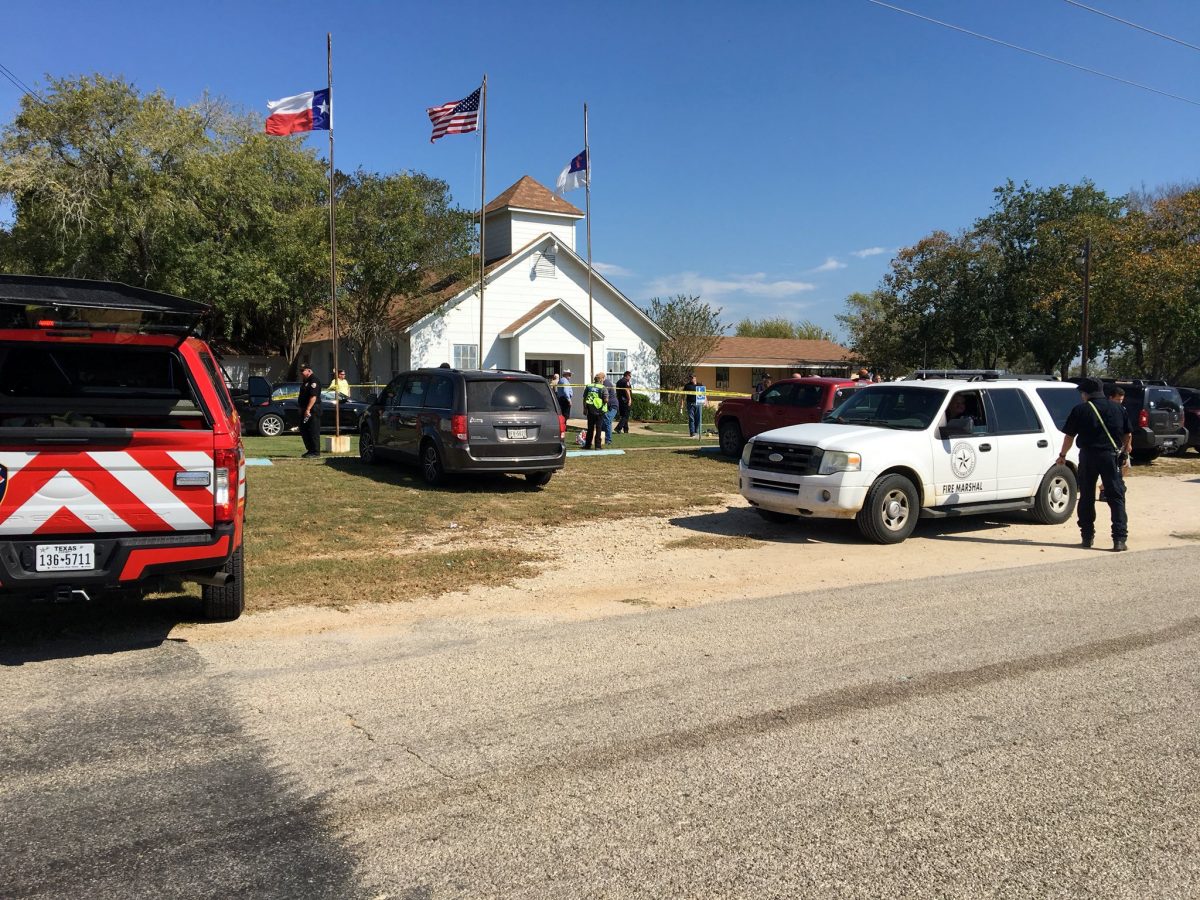 She added, "Neither of us have made it back into town yet to personally see the devastation. I am at the Charlotte airport trying to get home as soon as I can."
The shooter was killed about 12 miles from the First Baptist Church in Sutherland Springs, which is located 40 miles east of San Antonio, Guadalupe County Sheriff's Sergeant Robert Murphy told Reuters.
The suspect's identity wasn't disclosed to the media. And any possible motive was not disclosed by officials. And the exact number of deaths and injuries have yet to be disclosed.
A law enforcement official told The Associated Press that at least 20 people were shot. A local official told CNN that 27 people are feared dead.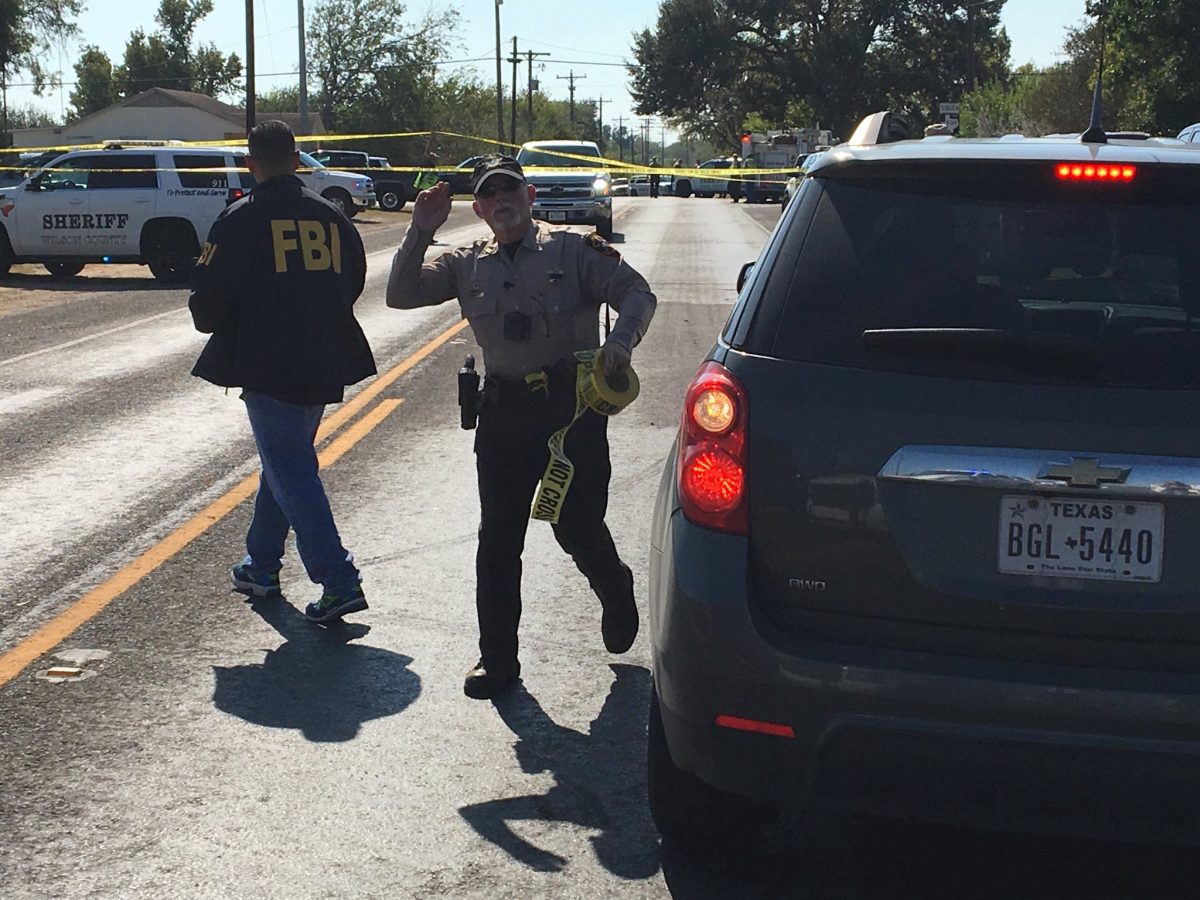 "We still don't know much about what happened, other than this guy came in around 11:15 a.m. and started shooting everybody in the church," Texas Attorney General Ken Paxton told CBS News.
Witnesses described the scene.
"We heard several shots and we all started running inside the store," an unnamed woman told ABC.
"It lasted about 15 seconds," she added. "I yelled, 'Get down! Get inside!' and we all went into hiding."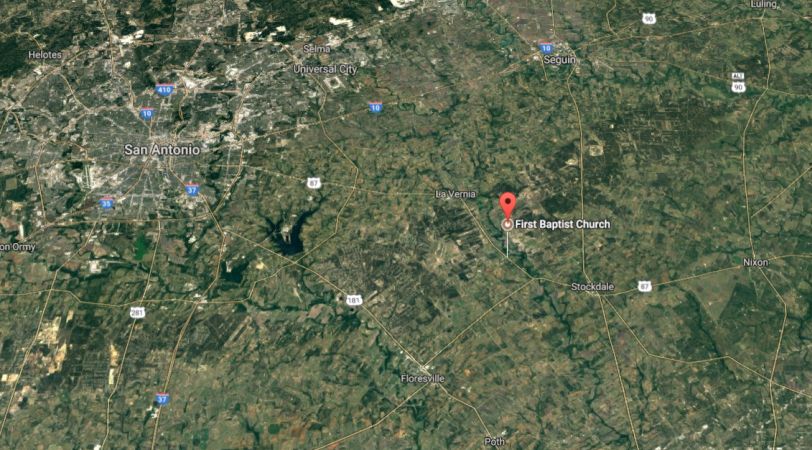 On Twitter, President Donald Trump said he's monitoring the situation.
"May God be w/ the people of Sutherland Springs, Texas. The FBI & law enforcement are on the scene. I am monitoring the situation from Japan," he tweeted.
Texas Gov. Greg Abbott responded, saying in a statement: "While the details of this horrific act are still under investigation, Cecilia and I want to send our sincerest thoughts and prayers to all those who have been affected by this evil act. I want to thank law enforcement for their response and ask that all Texans pray for the Sutherland Springs community during this time of mourning and loss."