The arrest of a 14-year-old for an attempted rape in the Bronx is just the latest twist an unusual case of a woman who was able to fight her attacker off and escape.
On Monday, a 35-year-old woman was jogging in Bronx River Forest Park shortly before 8 a.m. when a male started trailing her, according to the NYPD.
He placed his hand over her mouth and his arm across her chest and tried to pull her backward in what she believed was an attempt to rape her. The victim fought the male off, then called for help and ran further into the park.
As she was leaving the park, the woman ran into her attacker again. This time she was able to snap a photo of the male with her cell phone. She left without incident after taking the picture, the NYPD said.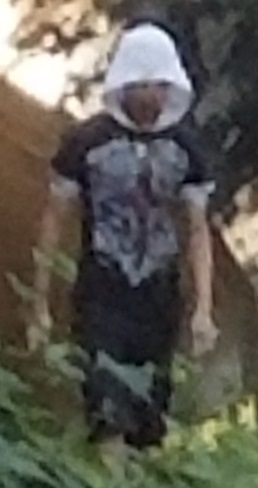 The woman sustained minor injuries and was treated by EMS at the scene.
Police put out a call for information on a Hispanic, 17 to 25 year-old-male with a slim build, last seen wearing a white hooded sweater, a black shirt with a cross on the chest, black shorts, and white sneakers.
Who they arrested, however, was a 14-year-old boy. The NYPD said he was taken into custody at his home in the 48th precinct of the Bronx at a little after 9 p.m. on Wednesday.
Security camera footage released shortly before his arrest more clearly showed his face.
The teen, who has not been named because of his age, is facing charges of attempted rape and harassment.
The Bronx district attorney will decide whether the boy will be charged as an adult, police sources told The New York Post.
Anyone with more information on this crime is asked call to NYPD's Crime Stoppers Hotline at 1-800-577-TIPS (8477) or for Spanish, 1-888-57-PISTA (74782).