North Carolina authorities have charged a 14-year-old boy with kidnapping, accusing him of jumping into a delivery driver's car as she left the engine running, and driving off with her one-year-old inside
The SUV was taken on the evening of July 5 while the mother made a delivery for "DoorDash," an online, on-demand food service, police said, according to local reports.
The incident occurred in Southern Pines, North Carolina at about 9 p.m.
The SUV was found abandoned over an hour later, with the infant still safely inside.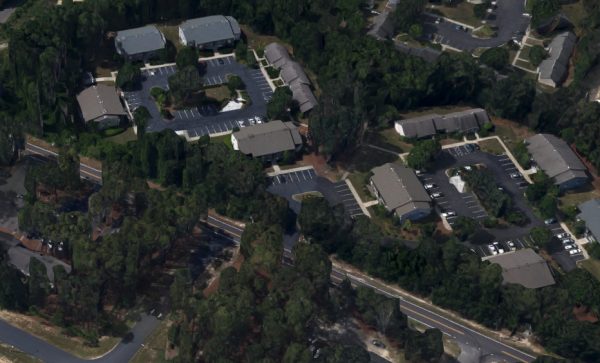 Four days later, on July 10, police announced that a 14-year-old had been arrested and charged with first-degree kidnapping and theft of a motor vehicle, according to the Sandhills Sentinel.
The one-year-old child was found unharmed July 5 when his mother's vehicle was abandoned a short distance from where she was making a food delivery in Southern Pines.

Sandhills Sentinel စာစုတင်ရာတွင် အသုံးပြုမှု ၂၀၁၉၊ ဇူလိုင် ၁၀၊ ဗုဒ္ဓဟူးနေ့
"This juvenile is a resident of Southern Pines, North Carolina and was located in Aberdeen, North Carolina by officers from the Southern Pines Police Department's Investigation Division," said the Southern Pines Police Department in the press release, as per the Sandhills Sentinel.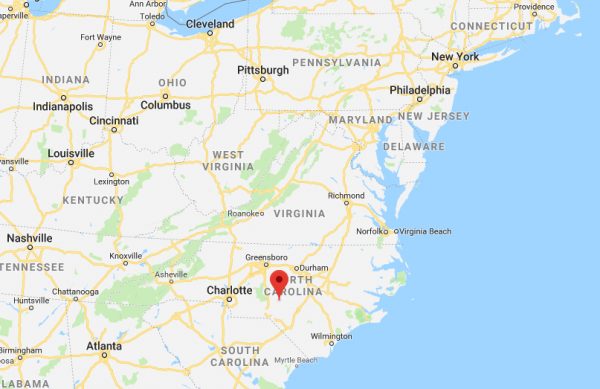 The suspect has not been named because he is a juvenile.
The original police report posted to Facebook cited by local media appears to have been taken down following a heated debate in the comments section of the post with some posters taking aim at the mother, as reported in the News Observer.
The mother told police when she arrived at the apartments there were "an unusual number of people in the area," according to the Sentinel.
Police said she had left the door unlocked and the engine running with her child inside, while she made the delivery, according to the Observer.
'Hero' Brother Pushes Sister Out of Car
Earlier this year, an 8-year-old boy saved his sister from the grasp of a kidnapper who tried to steal the family car after their mother pulled up to a hospital to make a drop-off.
A dramatic video shows them both tumbling out of a moving car as their grandmother clung to the driver's door before she was dragged to the ground outside a hospital in Ohio.
Video from today's press release

Chief Muterspaw stated, "This little guy is a hero. No question. He pulled his sister out of the car with no concern for his own safety. That is incredible at his age and outstanding work by Officers Kirby and Engleka to find the suspect and take him down without incident. So proud of their work"

Middletown Division of Police စာစုတင်ရာတွင် အသုံးပြုမှု ၂၀၁၉၊ ဧပြီ ၂၆၊ သောကြာနေ့
The video was released by local police as they announced they had charged a 24-year-old man with kidnapping, felonious assault, and grand theft.
Nita Coburn, 69, had pulled up to the emergency room in Middletown, Ohio on April 25 to drop off another woman. But as she helped her into the Atrium Medical Center, a man leaped into the driver's seat of her car and started to drive off, with her two grandchildren in the back.
Coburn ran to the car, grabbed hold of the door, and was dragged along before her grip was torn away by the accelerating car—unaware that her grandchildren had already escaped.
They were identified as 8-year-old Chance and his 10-year-old sister Skyler by WCPO.
Police identified the driver was as heroin addict Dalvir Singh from India, 24, who was arrested after two officers saw the vehicle fleeing the scene.
Police Chief Rodney Muterspaw praised the brother's actions.
"This little guy is a hero," he said. "No question. He pulled his sister out of the car with no concern for his own safety. That is incredible at his age."