Kacper Krauze, an English boy, woke up from a three-week-long coma after smelling deodorant.
The child fell into a freezing river while playing with friends in Cumbria in February 2019, according to the Daily Mail.
The boy, who was not able to swim, got submerged in the River Eden for about 25 minutes, witnesses said.
He was pulled from the freezing river by emergency services. The boy was revived by paramedics and was taken to the hospital.
His family and nurses tried anything to wake him up, but it wasn't until his mum sprayed his trusted Lynx deodorant at the intensive care unit of the Freeman Hospital in Newcastle that the teen opened his eyes https://t.co/LYohl1JT0f

— Metro (@MetroUK) May 27, 2019
However, while he was hospitalized, he was placed in a coma because his brain was deprived of oxygen for some time.
After several weeks, his mother reportedly sprayed his favorite Lynx deodorant in the intensive care unit at Freeman Hospital in Newcastle, according to The Metro.
"It was a miracle. We had tried everything to wake him up. A nurse had suggested I bring in some of his toiletries to wash him with," his mother, Wioletta, told the paper.
She said that as soon as she sprayed the deodorant, his eyes "immediately" opened and "must have remembered that was his favorite smell."
He has always absolutely loved Lynx and he still wears it to this day," she added. "We had tried so hard to get him to wake up from his coma. We had played music, we had spent hours talking to him. But in the end it was the Lynx which did it. I just couldn't believe it. It was an absolute miracle."
Boy, 13, wakes from three-week coma thanks to Lynx deodorant 'miracle' https://t.co/vvYaqa5DD4 pic.twitter.com/chglus9A4i

— Daily Mirror (@DailyMirror) May 27, 2019
Kacper said that he's made a full recovery after waking up from the coma.
"I am really grateful to all the doctors, nurses and the Great North Air Ambulance for saving my life," he said, according to The Sun, adding that he "never thought" that the deodorant would help him wake up from a coma.
"I will continue to wear it now, always. It's my lucky charm," he said.
Schoolboy wakes up from three-week coma after smelling favourite LYNX deodorant https://t.co/hWnSO07eG8

— The Sun (@TheSun) May 27, 2019
In describing how the boy was pulled from the water, his mother said she thought he had drowned.
"He had been in the water for a really, really long time," Wioletta told The Metro.
They told us later that in the air ambulance a doctor gave him another electric shock and after four electric shocks they could finally feel a pulse. He had been brought back to life but he remained in a coma," she said.
The boy's condition was poor, and she was "praying like mad," she recalled.
According to the United Kingdom's National Health Service (NHS), "Research has also suggested that stimulating the main senses – touch, hearing, vision and smell – could potentially help a person recover from a coma."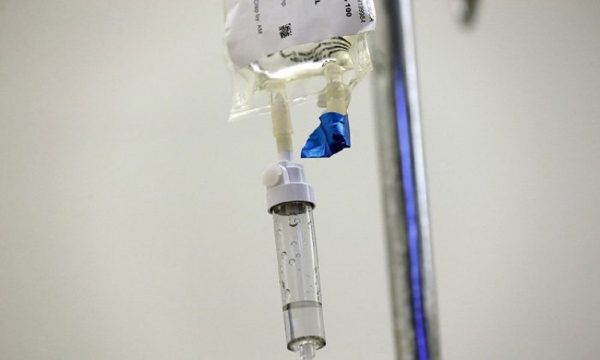 "As well as talking to the person and holding their hand, you might want to try playing them their favorite music through headphones, putting flowers in their room or spraying a favorite perfume," its website says.
It noted that some comatose people have reported feeling the presence of a loved one while in the state.
"The experience of being in a coma differs from person to person. Some people feel they can remember events that happened around them while they were in a coma, while others don't," the website says.