A baby in the United Kingdom died after being kissed by many people at a community event and possibly also being held by someone who had just used the toilet and not washed their hands.
13-week-old Fleur Dulcie Edwards was poured over by people at a fundraiser that her family attended last August.
The family is preparing to mark her first birthday in a community center on May 13 and her grieving mother, Emily Vandenbrouck, shared her last photo as a warning to parents.
"Fleur had been held and kissed by lots of people that day—probably somebody held her who hadn't washed their hands after using the toilet," Vandenbrouck told Devon Live.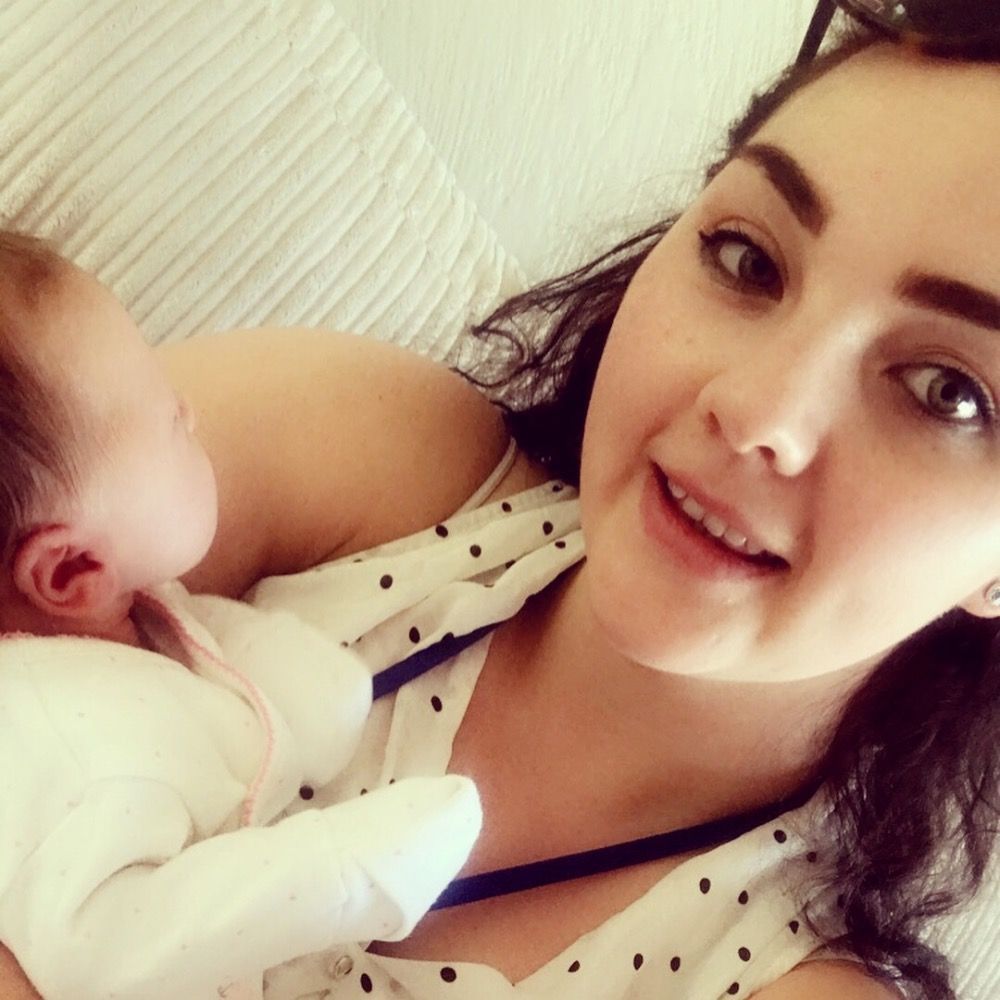 On that fateful day before she died the baby had a healthy temperature and no trouble eating, said Vandenbrouck. "There was not a single thing wrong. She never woke up."
Fleur's father Ashley Edwards was first to discover her lifeless body. Vandenbrouck said she tried CPR but Fleur had already died.
"She loved her sleep and slept through the night. She was the model baby. She was in our room. It was her dad who found her first. I grabbed her and did CPR but I knew as soon as I looked at her she was gone," Vandenbrouck told the outlet.
Baby Edwards's death was a mystery for doctors because the medical reports didn't show any infection. However, a post mortem later at a children's hospital found that she died of a Group B Strep infection.
Her mother said it had been hard to cope with the loss. "We thought we were dreaming. For a couple of weeks I kept trying to wake myself up.
"That photograph was taken at 6p.m. the night before—it is very precious because it's the only one of us all together," she said.
Mum's urgent warning after three-month-old baby dies just hours after this photo was taken https://t.co/1ljaYAJTrF

— Devon Live News (@DevonLiveNews) May 2, 2019
The family is trying to raise awareness about the illness that took Fleur's life.
Group B Strep Infection
Group B streptococcus (GBS) is a bacterial infection caused by microorganisms found in a pregnant woman's vagina or rectum. 25 percent of all healthy woman have this bacteria and most of them have no symptoms, according to the American Pregnancy Association.
It's not a sexually transmitted disease and a baby can get this infection during birth from the mother's genital tract. It can cause grave illness—including sepsis, pneumonia, meningitis or seizures.
In baby Fleur's case, the bacteria may have been transferred by a woman who had used the toilet and not washed her hands before holding the baby at the fundraiser.
Mom shares heartbreaking final photo of 'healthy' daughter as warning https://t.co/qoLFKDpPhO pic.twitter.com/U52sV3NJaQ

— New York Post (@nypost) May 3, 2019
The Awareness Campaign and Fundraiser
Baby Fleur's birthday event is at Foxhole Community Centre on May 12 between 11a.m. and 3p.m.
The fundraiser will host four bouncy castles, golf, mascots, a DJ, children's entertainer, face painting, hair braiding, glitter tattoos, forest school and a giant raffle with hundreds of pounds worth of prizes, according to Devon Live.
"This is my way of marking her birthday—it's difficult to know what to do when your baby has died," said Vandenbrouck.
She said "it's disgusting" that people are not told about how Group B Strep infection occurs.
"Pretty much 90 percent of people don't know about this. I cannot believe how hushed up it is. I am a mother of three and I had never heard of it," she said.
Remembering Fleur as a smiling and content baby she said, "She loved her sleep and she was very greedy—I was breastfeeding her and she got chubby very quickly. My mum said when she was born there was a magic about her."
A GoFundMe fundraiser to help Fleur's family offered a poetic tribute:
Sometimes God picks a flower that's still in full bloom.
Sometimes the flower that is chosen, we feel He's picked too soon.
We're at peace knowing; in God's heavenly garden,
He has placed the ones we treasure.
You have changed our lives forever.