At least 13 people were killed on an Aeroflot plane that landed at a Moscow airport, according to reports on May 5.
State-run TASS reported that two children were among those killed in the incident. Another six people were injured in the incident.
#Russia #Moscow Video of Passengers evacuating from the plane right after it landed at Sheremetyovo While on fire pic.twitter.com/IfC3kujcUv

— NewsWorldWide (@NewsWorldWide4) May 5, 2019
"According to the latest reports, 13 people have died, six were hurt. A number of passengers are missing," an official was quoted by the news agency as saying.
The Aeroflot plane, a Sukhoi Superjet, had 73 passengers and five crew members on board when it went up in flames.
ON FIRE: Video captured the moment a 78 passenger plane made an emergency landing at Sheremetyevo Airport in Khimki, Russia, after catching on fire. https://t.co/fnUrm1FRvr pic.twitter.com/QnJYgkgRQp

— World News Tonight (@ABCWorldNews) May 5, 2019
It was heading to Murmansk from Sheremetyevo before it made an emergency landing.
In a statement, Aeroflot confirmed the fire, saying that the plane "was forced to return to the airport of destination for technical reasons," adding that the fire was extinguished.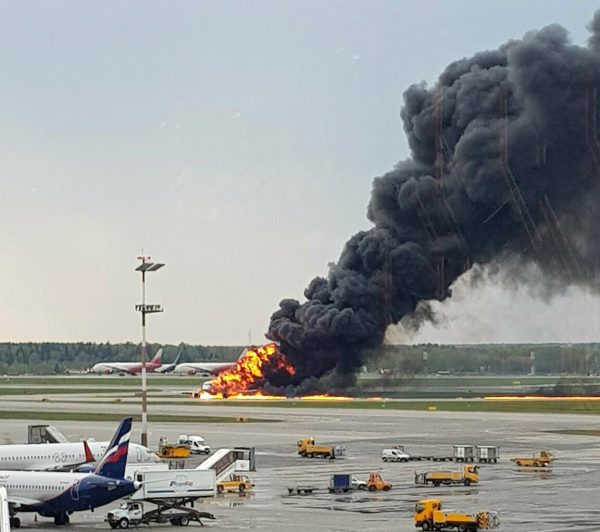 Social media videos and photos showed the jet engulfed in flames and smoke as it landed. Passengers reportedly used exit slides to escape and run from the burning aircraft.
A witness told the BBC that it was a "miracle" that more people didn't die.
Russian investigators are now looking into the cause of the incident.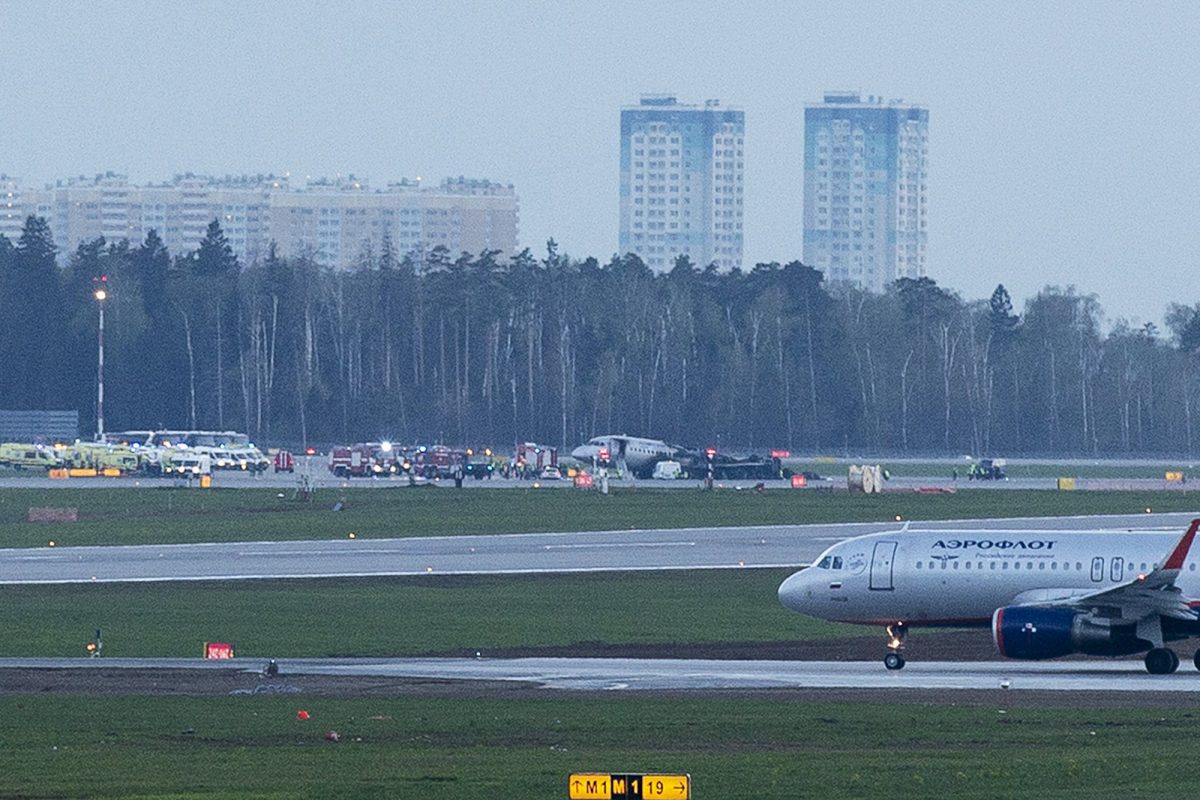 Kristian Kostov, a former Bulgarian Eurovision contestant, wrote that he witnessed the fire, according to the BBC.
People at the Moscow airport were left "shaking" after seeing the plane catch on fire, adding that other planes are grounded.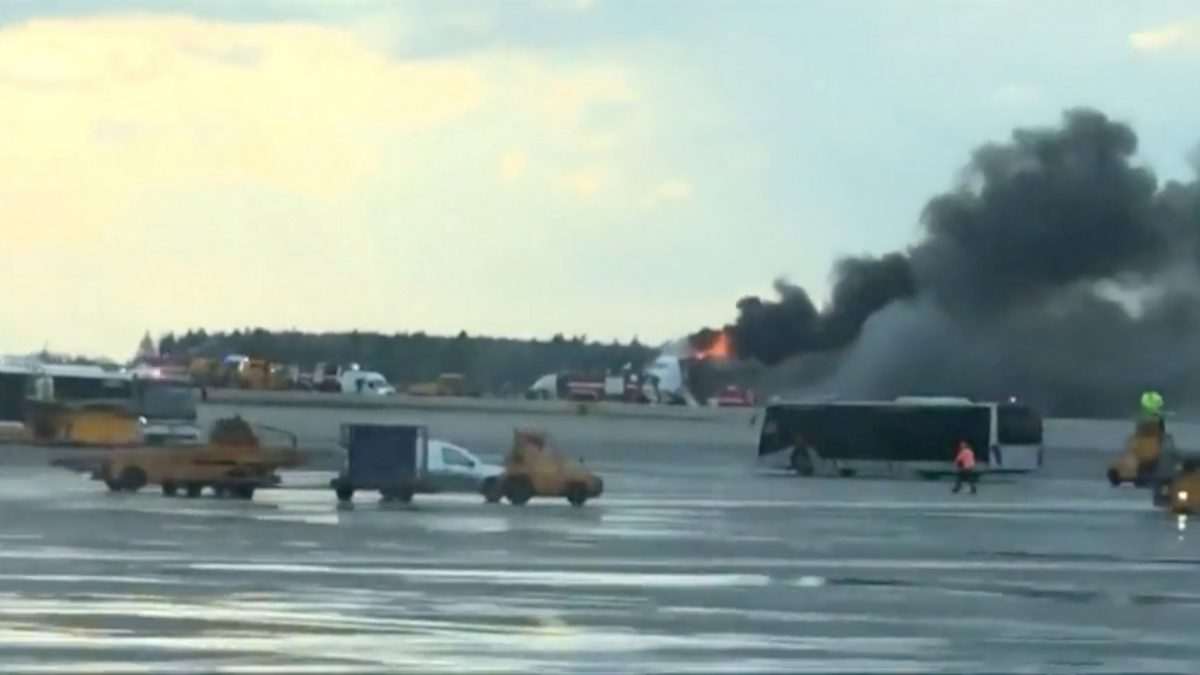 The cause of the fire was not immediately known.
The Interfax news agency reported that a rescue team was combing through the charred wreckage of the rear of the plane looking for survivors, Reuters reported.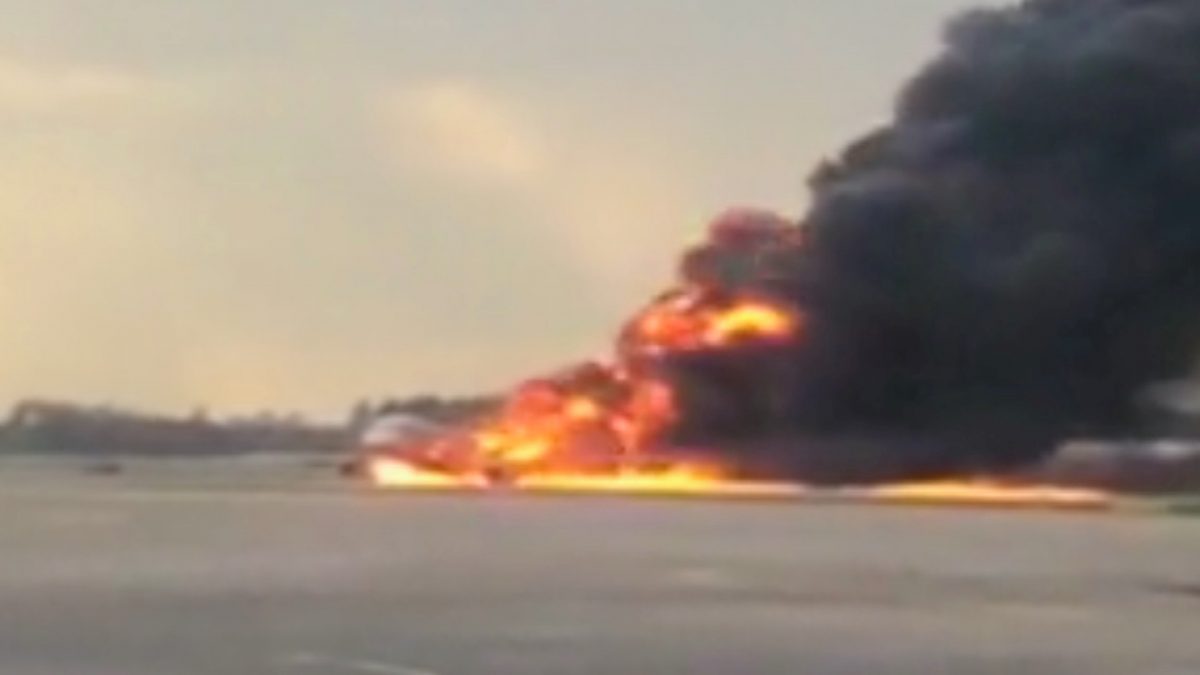 The Flightradar24 tracking service showed that the plane had circled twice over Moscow before making an emergency landing after about 45 minutes.
Reuters contributed to this report.