$12,000 Reward Offered for Murderer of Brooklyn Baby
September 4, 2013 10:32 am Last Updated: September 4, 2013 10:32 am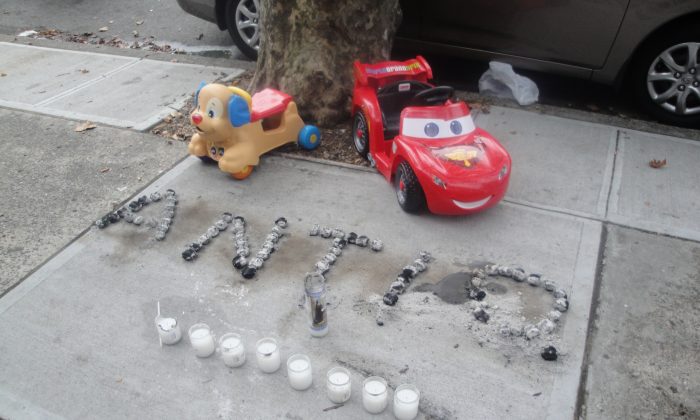 NEW YORK—The New York Police Department (NYPD) is offering a $12,000 reward for information leading to an arrest in the murder of the 16-month-old toddler who was shot and killed Sunday evening in Brownsville.
Antiq Hennis was shot in the head as his father pushed him across the road in his stroller, shortly after 7 p.m. Witnesses said a male near the Livonia Avenue and Bristol Street intersection fired four shots, and then ran.
NYPD Commissioner Raymond Kelly said at an unrelated press conference Tuesday that the child's father, Anthony Hennis, had not been cooperating with the investigation. Police are still investigating and following several leads, but did not disclose any details.
The shooting was likely gang related as the area is known to be "heavy in Crips," a street gang, said community advocate Tony Herbert after a press conference Monday near the scene of the shooting.
Hennis, 21, has a history of more than 20 arrests, many of them related to narcotics. He is scheduled to appear in court Sept. 26, to face a probation violation from November 2011 for selling heroin, the New York Daily News reported.
Kings County District Attorney Charles Hynes visited the child's family Tuesday, to offer counseling and "promise them that all necessary resources would be used to find the offender," Mia Goldberg, a spokeswoman for the district attorney's office, said.
The toddler's funeral will likely be held Friday, but the location has still not been confirmed, a source close to the family said.