A dozen puppies are lucky to be alive after they were "dropped off" at the front of an Australian council building on March 27. Luckily, a rescue crew took immediate action, and the recovering pups are now on their way to living a healthy and happy life.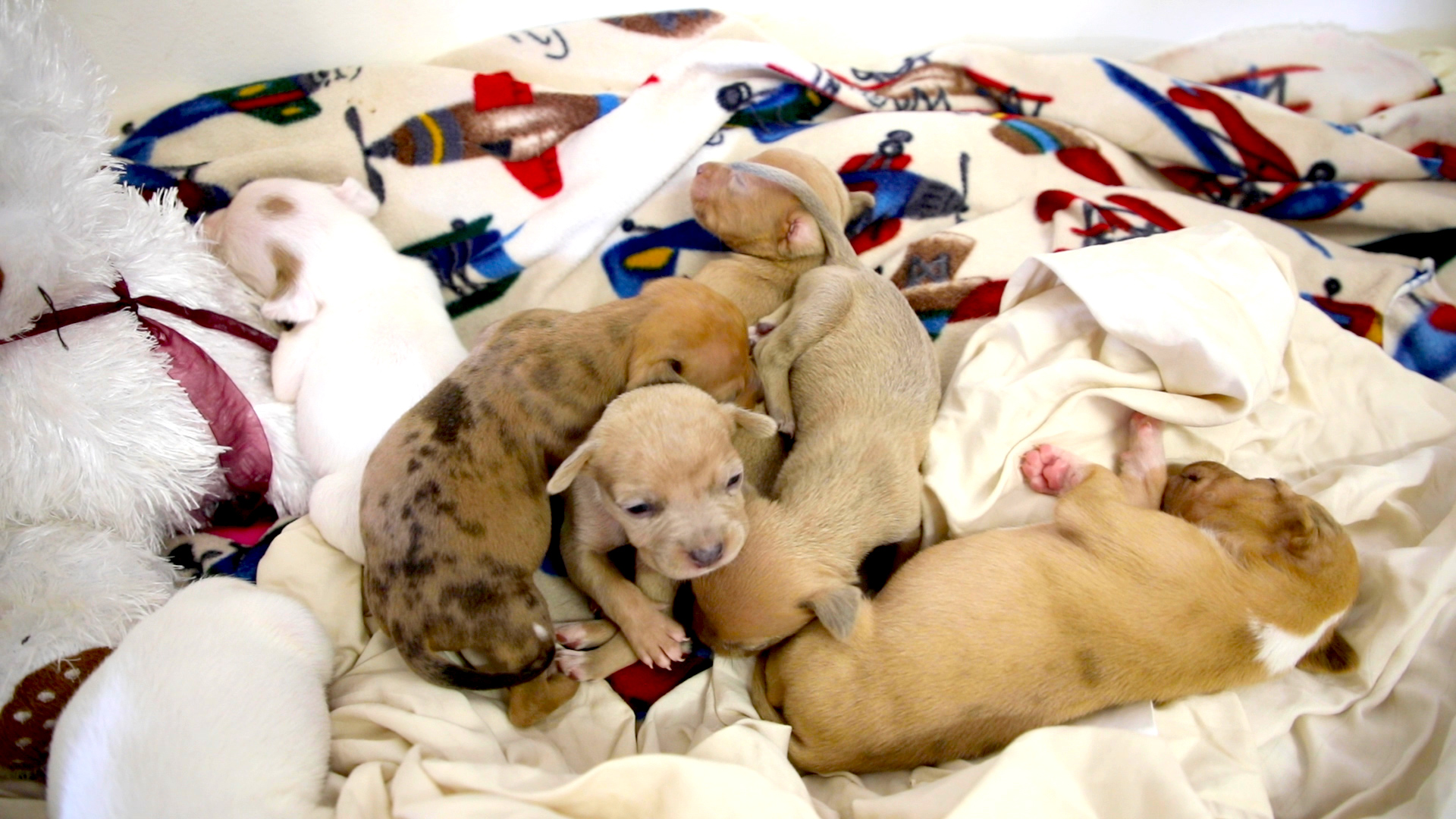 The 12 pups, of staffordshire terrier breed, were found huddled together in a plastic crate outside a Whyalla council building in South Australia on March 27. It is believed that the puppies were "dumped" intentionally.
"The staff went to approach the person and that person took off," RSPCA Head of Operations Tim Charles told Channel 9 news.
"It would have been much better if this person had come into our Whyalla shelter and spoken with us about the situation," RSPCA Inspector Andre Sliedrecht said.
How could anyone abandon these adorable little critters?

These are 2 of 12 pups being fostered by the RSPCA after they were left at a shelter in Whyalla.

Fingers, toes & paws are all crossed they'll make it through these risky early weeks of life and be adopted at 3 months old. pic.twitter.com/qdNSdgDMeN

— Madeleine Dunne (@MadeleineDunne) March 29, 2019
RSPCA Inspector Sliedrecht added that the person who left the puppies probably tried to do the right thing by taking them to a place where they could be taken care of, but "these babies are not OK without their Mom, and nor is she likely to be doing OK without them."
"We don't judge people who find themselves unable to care for their animals—we know these situations come up through no fault of anyone, and we are here to help, not judge."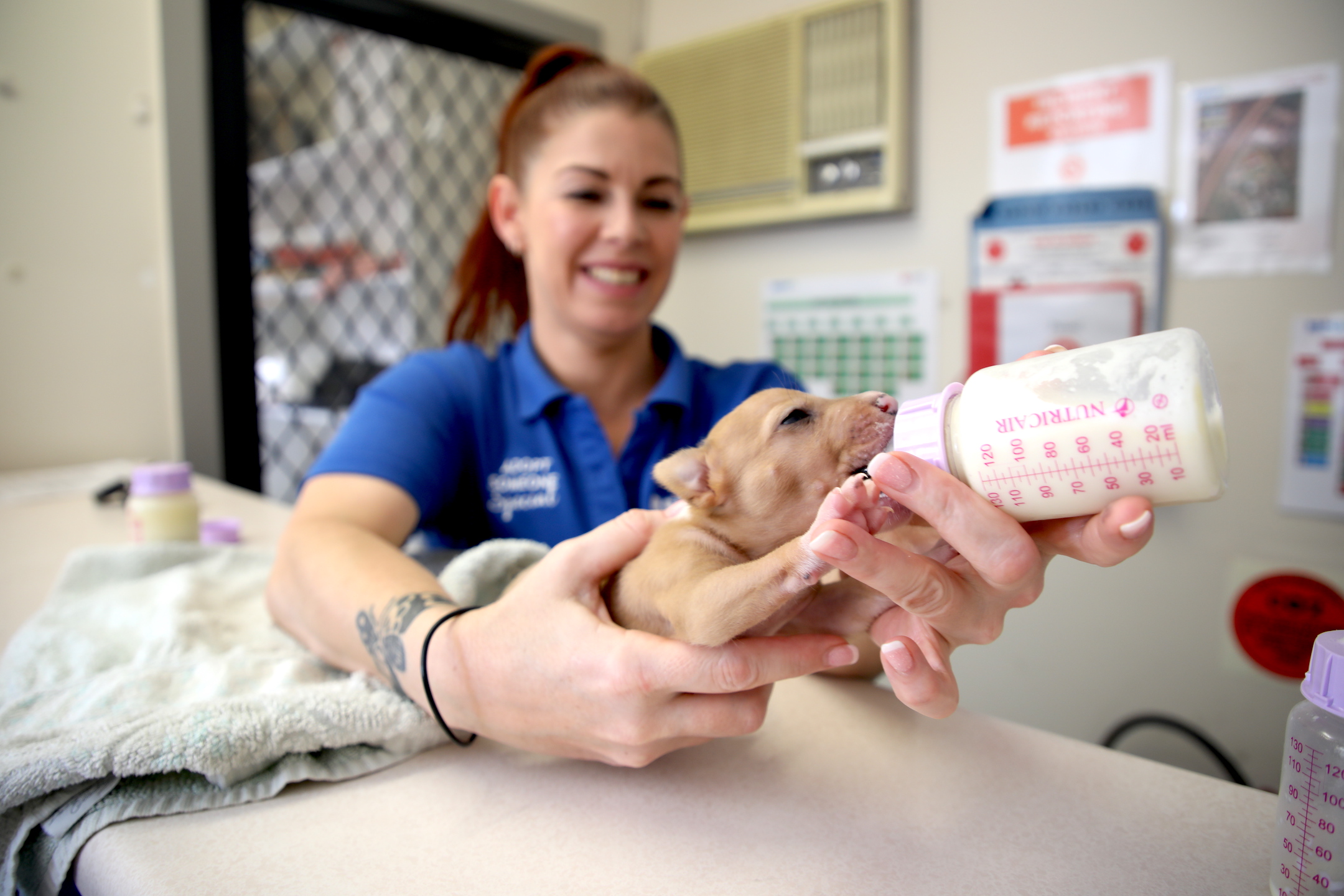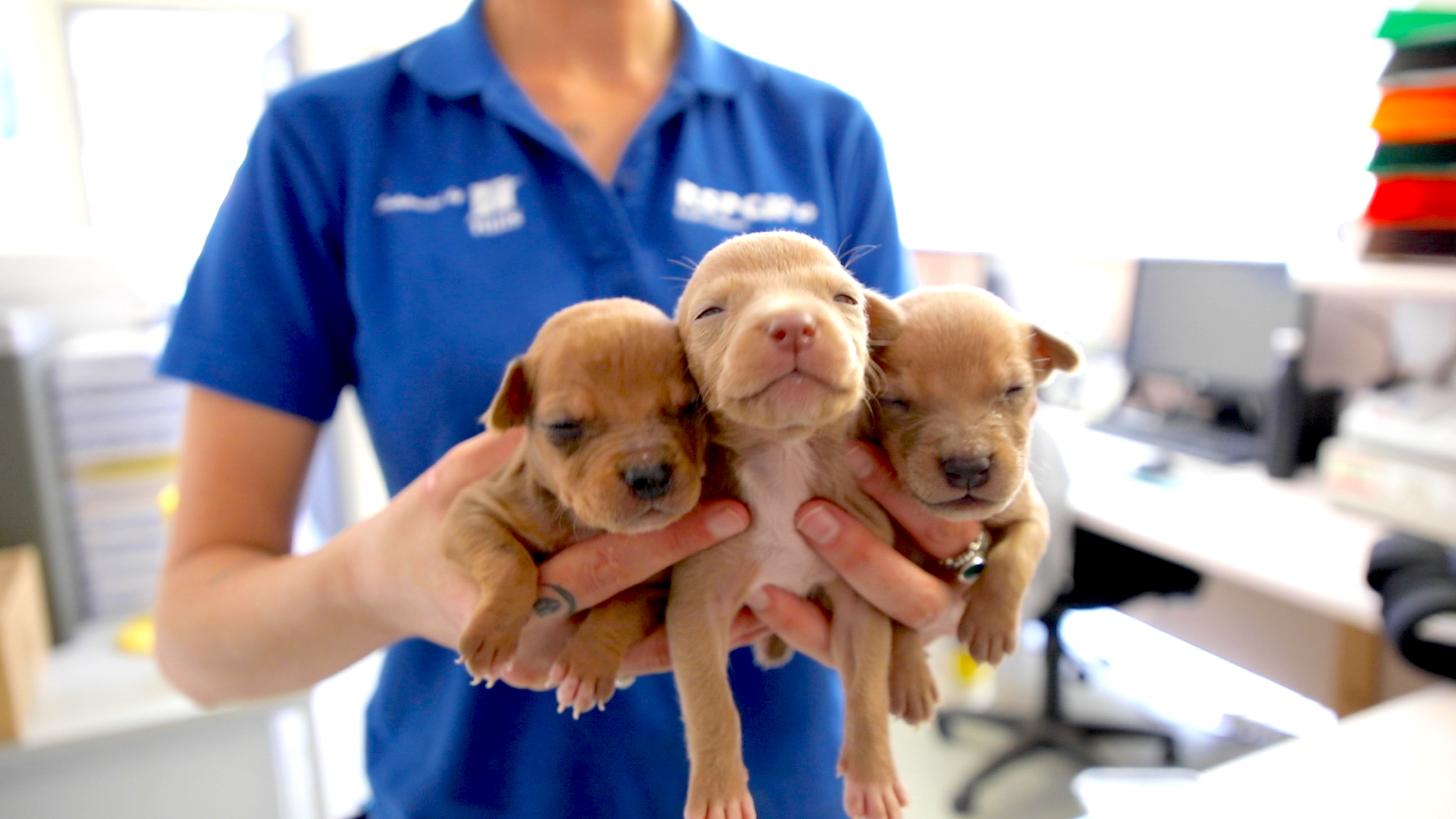 Upon being notified by the council, Andre Sliedrecht, RSPCA's South Australia inspector, transported the 2.5-week-old puppies 155 miles (250 km) to an animal shelter where the veterinary team was on standby to receive them.
"Apart from being underweight and suffering dehydration, the puppies were found to be in reasonably good health. However, their separation from their mother at such a very young age (about 2.5 weeks) is an ongoing concern.
"Aside from the initial long-distance transportation and ongoing veterinary care, our expert foster carers are providing round-the-clock feeds of special formulas that provide the nutrients normally received from the mother's milk," RSPCA said in a statement.
RSPCA SA Head of Operations Tim Charles said: "We really want to give these babies the best chance of making it through, but there are significant costs in caring for animals this young."
Inspector Sliedrecht is investigating the circumstances surrounding the case, and RSPCA have urged the public to consider the welfare of their pets if they are unable to care for them.
"RSPCA South Australia urges people who wish to surrender young animals to either wait until they are old enough to be separated from their mothers (minimum nine weeks of age) or to surrender the mother too."
12 puppies abandoned at Whyalla need your help

HELP SAVE THESE 12 ABANDONED PUPPIES. The helpless babies were abandoned in a plastic crate at Whyalla on Wednesday 😭 They're barely three weeks old – too young to feed or even toilet themselves. We immediately rushed the pups to our Lonsdale shelter for specialist round-the-clock care. We'll do everything we can to give each puppy the best chance of survival.But the sudden arrival of so many young animals in need comes at a cost. Every donation helps us give the resources needed to help these babies survive. Can you please donate today to save these tiny puppies? >> www.bit.ly/save-puppies

Posted by RSPCA South Australia on Wednesday, March 27, 2019
RSPCA hopes to send the puppies to their forever homes soon—once they are old enough to be desexed, vaccinated, and microchipped.
It is estimated that the costs for the puppies' care over the two months—and until they are ready to be adopted—will be approximately AU$12,185 (US$8,687).
An "Abandoned Puppies Emergency Fund" has been set up by RSPCA to cover the care costs of these puppies. To date, AU$10,417 (US$7,427) of AU$12,200 (US$8,698) has been raised.
Additionally, kindhearted people have responded on the website with offers of help with the puppies.
One person wrote: "When the puppies are old enough i would love to give one a forever home if i could please."
With plenty of love out there, the pups will have a good chance of making it through.