Norovirus was blamed for sickening 110 people in a Texas city, according to officials.
The Austin American-Statesman reported that they were sickened at a Round Rock baseball banquet for a local team.
The Williamson County & Cities Health District confirmed the norovirus cases on Monday evening, May 7, one week after the banquet took place, WISH-TVreported.
"It does indicate that at least one [employee] had been sick with norovirus," WCCHD executive director John Teel stated. "It's compelling evidence that the source of the norovirus is someone in that restaurant. Someone or something."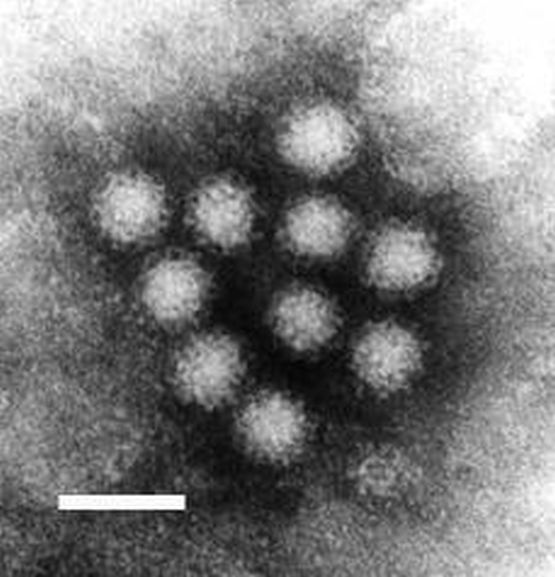 According to the Centers for Disease Control and Prevention, norovirus is "a very contagious virus that can infect anyone." One can "get it from an infected person, contaminated food or water, or by touching contaminated surfaces," the CDC website states.
"The virus causes your stomach or intestines or both to get inflamed. This leads you to have stomach pain, nausea, and diarrhea and to throw up. These symptoms can be serious for some people, especially young children and older adults," the CDC says.
Contaminated oysters and other shellfish are common causes of #norovirus outbreaks. CDC recommends cooking oysters and other shellfish thoroughly (at 145°F or higher) before eating. https://t.co/zjAo7hBdym pic.twitter.com/bDkKTuL8ss

— USDA Food Safety (@USDAFoodSafety) May 2, 2018
According to the Mayo Clinic, "Symptoms Signs and symptoms of norovirus infection include: Nausea Vomiting Abdominal pain or cramps Watery or loose diarrhea Malaise Low-grade fever Muscle pain Signs and symptoms usually begin 12 to 48 hours after first exposure to the virus and last one to three days. You may continue to shed virus in your feces for up to two weeks after recovery."
"Norovirus infection occurs most frequently in closed and crowded environments such as hospitals, nursing homes, child care centers, schools and cruise ships."
To deal with norovirus, "wash your hands," NBC reports. "Soap and water can wash norovirus away, but it takes a good scrubbing and really hot water to kill it. Alcohol-based hand sanitizers do not kill norovirus."
Recommended Video:
Why is Falun Gong persecuted?