An 11-year-old boy with Down's Syndrome has secured his first modelling job with high street fashion retailer River Island.
Joseph Hale from the town of Grimsby in the UK stars alongside children with mixed abilities in the "RI Kids Squad" campaign.
His parents feel that having their son feature in the campaign will help pave the way for more acceptance for people with disabilities.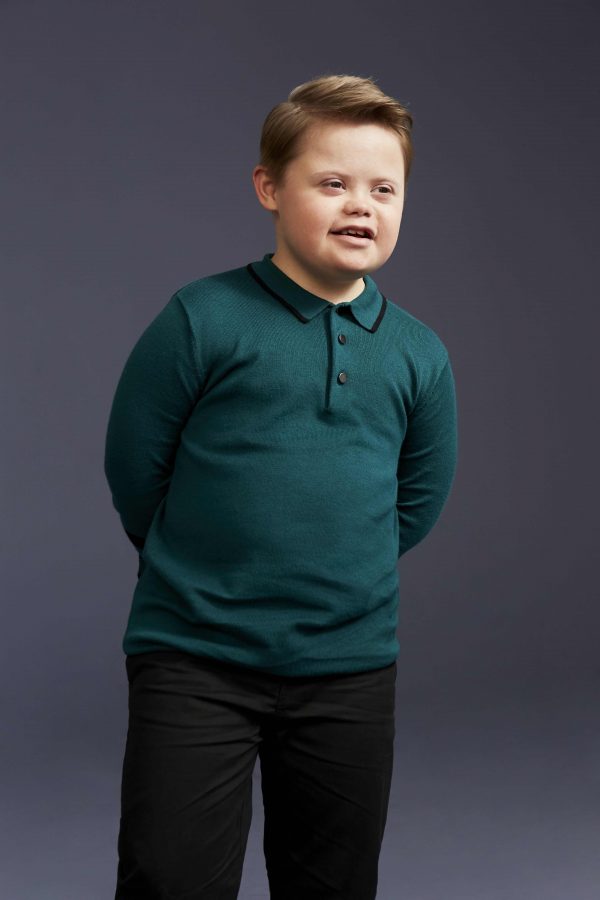 The young model is dressed in "The Traditionalist" style.
"From Batman to Jaffa Cakes, Joseph is a big fan of the classics and this comes through in his style too. Smart with a relaxed feel, he likes to keep things traditional," says his bio, according to River Island.
"Personally it would bring our son to the fore, individuals would see that his disability doesn't define him and that there are still many more amazing layers of him to discover," his parents Karen and Andrew Hale told HuffPost UK.
"It is imperative that advertising uses a positive approach towards inclusion, it can be used in so many ways to pave the way for more acceptance for anyone with a special need and/or a disability in the wider world."
"It would help remove the negative preconceived ideas that unfortunately the majority of people still have," they told the website.
They added, "He is a unique individual with unconditional love and acceptance of everything and everyone around him, along with that gorgeous smile that lights up the darkest room."
He really enjoyed the experience according to The Grimsby Telegraph.
"It was nice to show the video to friends at school. People can take selfies with me now," he said.
"I was trying to get everyone to dance to the music. It is good to be able to champion disabilities."
He added, "It would be great to do a shoot with Jaffa Cakes or Batman or with Smyths Toys."
Joseph's parents explained to the newspaper that their son has dyspraxia and global development delay, as well as Down's syndrome.
"Joseph is a person. His Down's is a small part of him. There is a lot more to see than the face value.
"There is a lot they can teach others about not taking things for granted," said his mother, Karen Hale.
Joseph fixed his role with River Island through Zebedee Management, a specialised drama group that encourages children to gain confidence, build self esteem, and develop social, life, and physical skills.