An 11-year-old boy got his wish to mow the White House lawn granted this week.
Frank Giaccio, of Falls Church, Va., wrote to President Donald Trump back in August that it would be an "honor" to "mow the White House lawn some weekend for you," according to The Hill.
On Friday, Giaccio was invited to 1600 Pennsylvania Ave. alongside a groundskeeper to mow the White House lawn.
Multiple videos appeared online showing him wearing a red shirt, shorts, earplugs and safety glasses while mowing the grass with a push-lawnmower as Trump stands nearby.
Trump said the boy is the "future of our country," while musing that "maybe he'll be president."
White House Press Secretary Sarah Huckabee Sanders made the announcement Wednesday after having read his letter aloud a few weeks ago.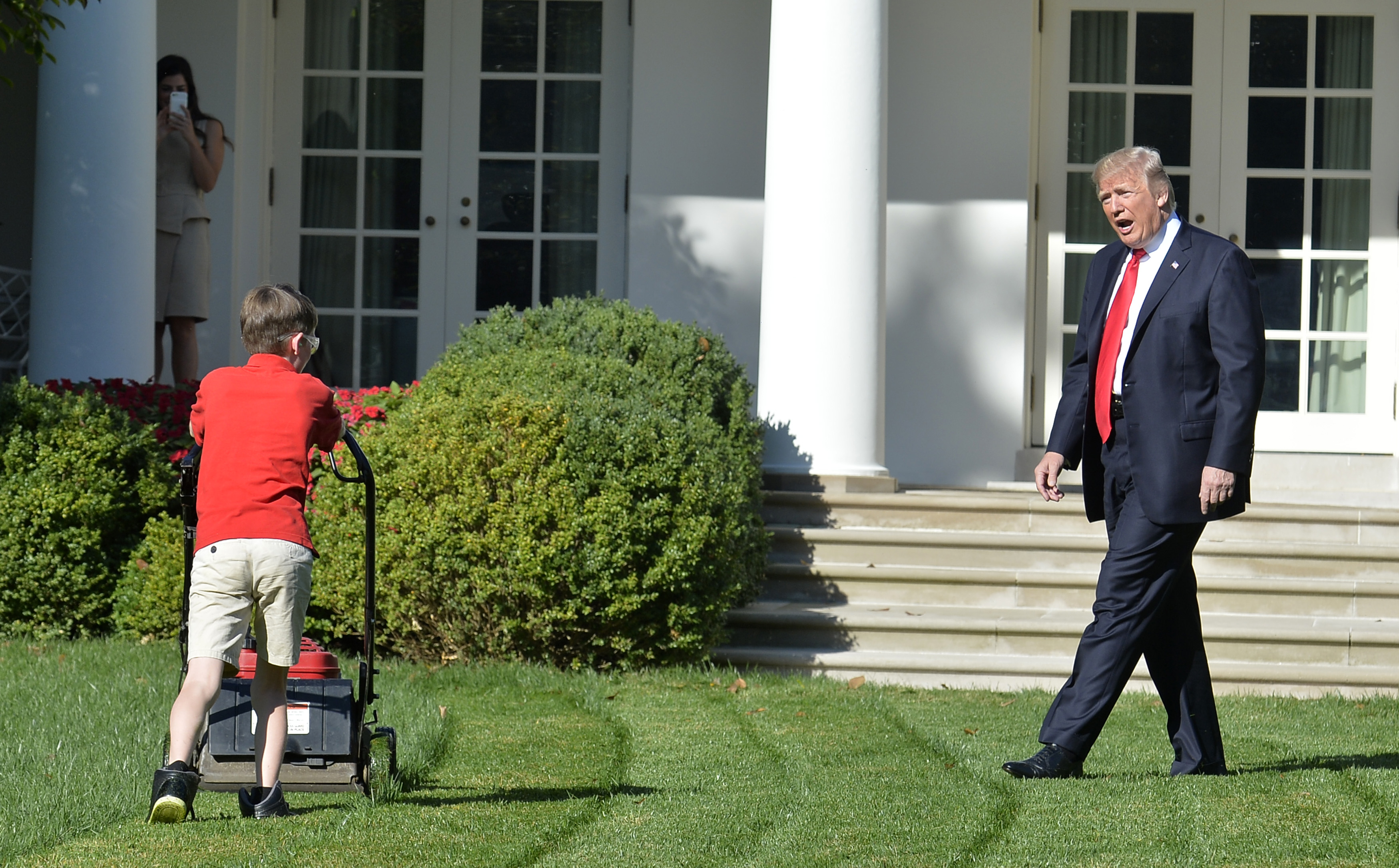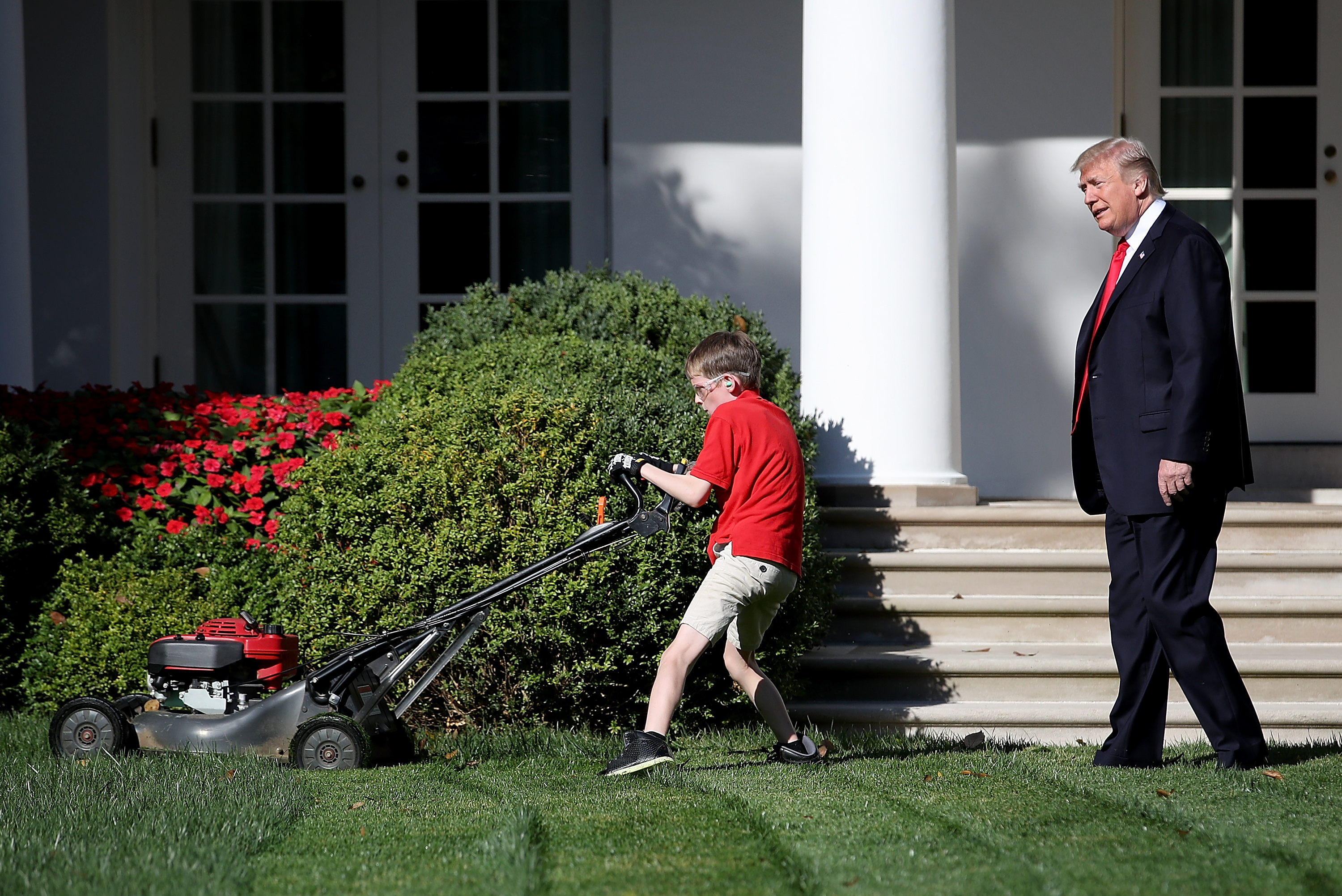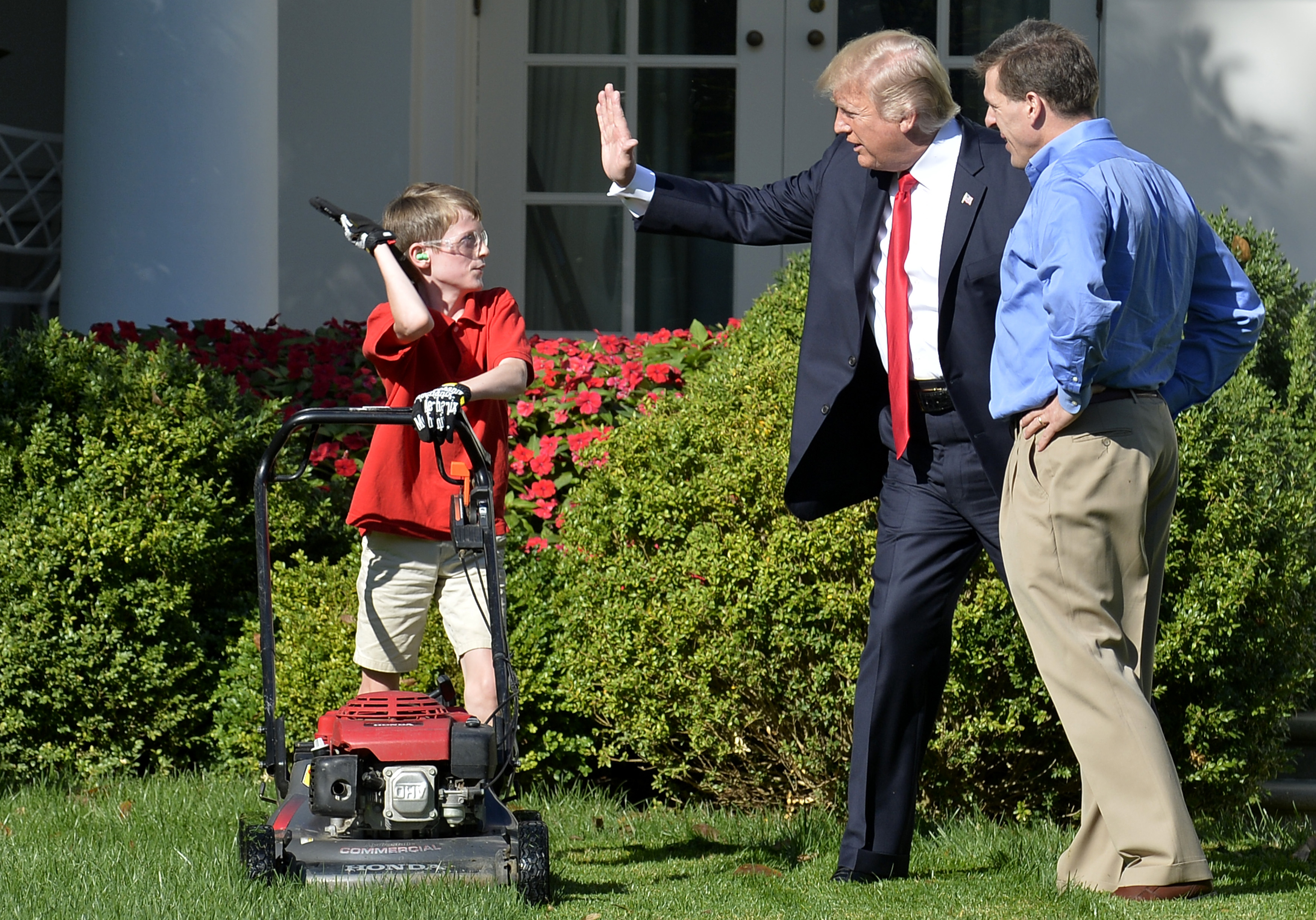 "Dear Mr. President, it would be my honor to mow the White House lawn for some weekend for you. Even though I'm only 10, I'd like to show the nation what young people like me are ready for. I admire your business background and have started my own business," Sanders read, per the Washington Examiner.
"I have been mowing my neighbors' lawns for some time … Here's a list of what I have and you are free to pick whatever you want: power mower, push mower, and weed whacker. I can bring extra fuel for the power mower and charged batteries for the weed whacker," the letter added.
.@SHSanders45: "It is our duty to keep the American dream alive for kids like Frank." pic.twitter.com/kaUMlgHn75

— The White House (@WhiteHouse) August 2, 2017