More than 100 Princeton University students were asked to self-quarantine amid fears of coronavirus infection after traveling to China within the past two weeks, the New Jersey Ivy League college announced on Monday.
Michael Hotchkiss, a spokesperson for Princeton, said that 108 students have submitted a form after going to China and are currently in self-isolation, reported The Daily Princetonian. Some faculty members and staff are also self-isolating, he said.
"Princeton is committed to ensuring the health and safety of all members of the University community," said Hotchkiss in a statement. "Guided by that principle, we are responding to the novel coronavirus based on the latest information and recommendations from government and health officials."
The students have to remain indoors and not attend classes or jobs on campus for 14 days, he told NJ Advance Media.
"Each student's needs are being evaluated on a case-by-case basis to ensure they receive appropriate assistance," Hotchkiss said. "A team from across the university has been working for days to ensure that we can provide academic, housing and dining support to students who are self-isolating," the spokesman added.
In a statement explaining the new measure, Princeton said that the New Jersey Department of Health provided universities across the state with new guidance for students and staff who have recently traveled to China in the past two weeks.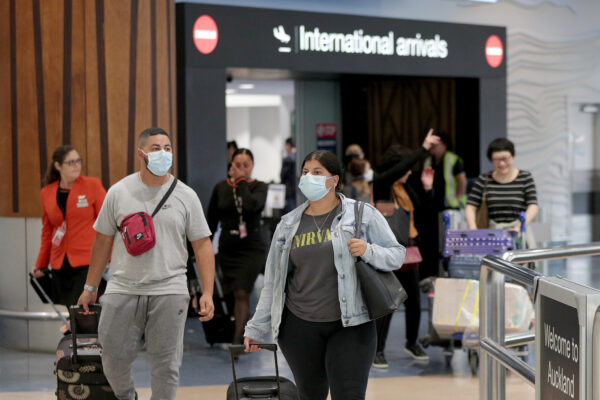 "The guidance applies to individuals who arrived in the U.S. prior to 5 pm February 2. Those who arrived after that time will receive advice about quarantine at the border," the university said.
But one student, Alex Luo, said that self-isolation might not be enforceable.
"It is completely up to the visitor to report, and I know many people returning from China could easily circumvent [the procedures]," he said, adding, "There is no way to make all returning students isolate, or ensure wider campus health just in case," according to Daily Princetonian.
Meanwhile, Americans who have been to Hubei Province, of which virus epicenter Wuhan is the capital, will have to undergo up to 14 days of mandatory quarantine upon returning to the United States, the Department of Homeland Security announced on Sunday.
Foreign nationals who are not immediate family members of American citizens, permanent residents, and flight crew who have been to China within the past 14 days also won't be able to enter the country, the agency said.
The Chinese regime over the weekend locked down more cities in Hubei Province and also placed restrictions on the movement of residents in Wenzhou, a port city located in China's coastal Zhejiang Province. Only one member from each family in the city can be out buying goods every two days.
"We have folks ready to go to China as soon as that offer is finalized. I understand that there still are negotiations in process on that. And really we're waiting. As soon as we are allowed to go we will be there," Dr. Nancy Messonnier, director of the Centers for Disease Control and Prevention National Center for Immunization and Respiratory Diseases, told reporters on a phone call on Monday.
In the United States, 11 cases of coronavirus have been confirmed in California, Massachusetts, Illinois, Washington state, and Arizona.