SAINT-QUENTIN-EN-YVELINES, France—Nearly a century ago, Robert Marchand was told by a coach that he should give up cycling because he would never achieve anything on a bike.
He proved that prediction wrong again on Wednesday.
In a skin-tight yellow and violet jersey, the 105-year-old Frenchman set a world record in the 105-plus age category—created especially for the tireless veteran—by riding 22.547 kilometers in one hour.
Marchand had ridden faster in the past on the boards of the Velodrome National. But he had warned before his latest attempt that his current form was not as good.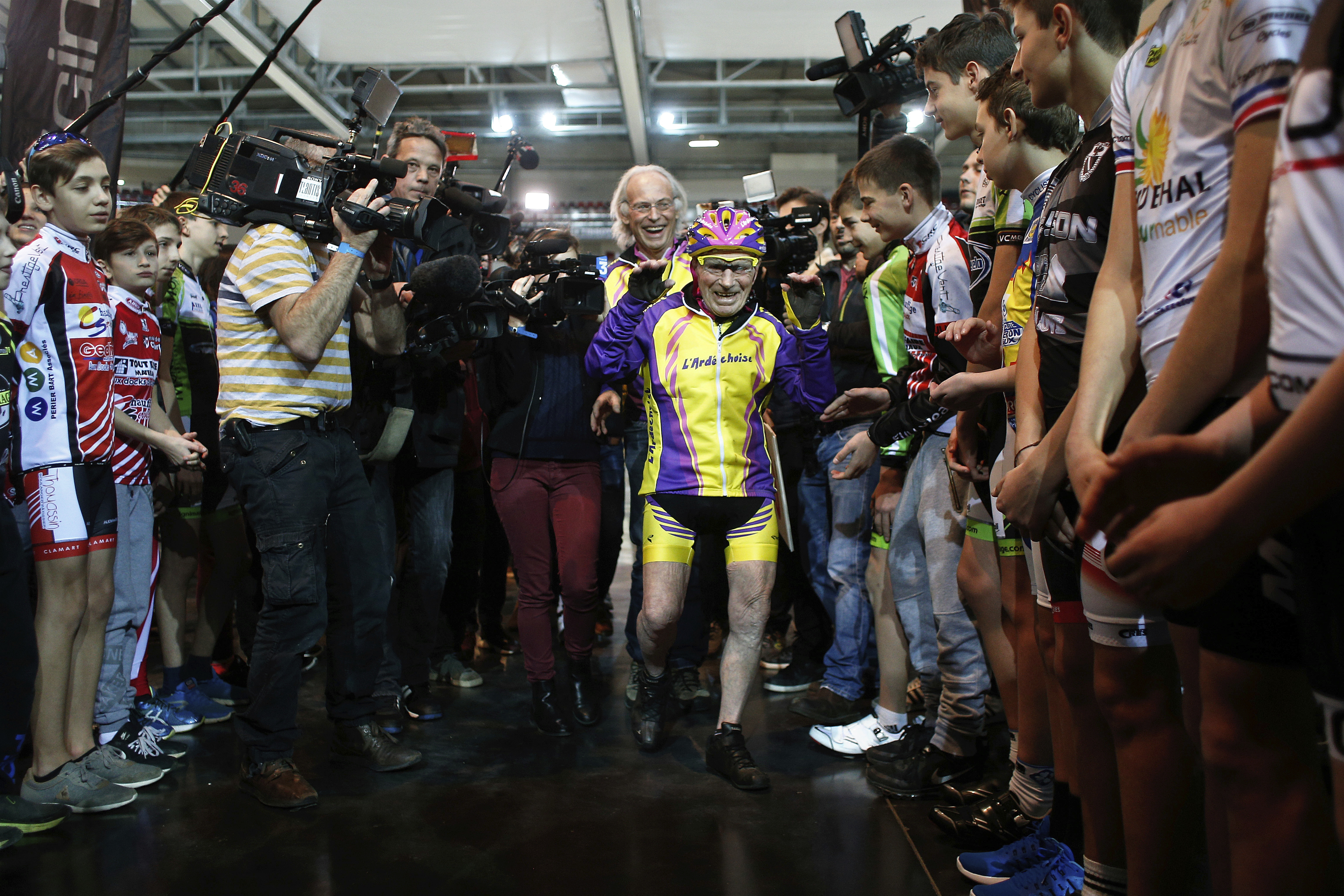 Three years ago at the same venue, Marchand covered 26.927 kilometers (16.7 miles) in one hour to better his own world record in the over-100s category.