A 10-year-old boy won a science fair in Lexington, Kentucky, after "proving" that Tom Brady and the New England Patriots are cheaters.
The boy, Ace Davis, wanted to prove whether Brady was a cheater by using science, using examples of how a deflated football gave the future Hall of Fame quarterback an advantage.
Hater level: 100.***UPDATE: He won the science fair and is moving on to district. 😂#ellen #ellendegeneres #theellenshow #viral #ellenshow #tonightshow #kimmel #jimmykimmel #thankful #jimmykimmellive
During experiments he conducted with his mother and sister, Ace discovered that the least inflated football went the farthest, which could give Brady an advantage when passing.
He also included meme-like photos of Brady, 41, crying or making unusual faces.
During the AFC Championship game in 2015 in which the Patriots defeated the Indianapolis Colts, Brady was suspended for the first four games of the 2016 NFL season.
"The Patriots were found guilty of doctoring football [sic], thus losing $1,000,000 and future draft picks. Tom Brady is indeed a cheater," Davis concluded in the project.
The reason why he made the project is simple, he said.
"Because I hate Tom Brady, he's been accused of cheating before, I want him to be caught," he told NFL Draft Diamonds.
He added: "It's funny and people are tired of watching him in the Super Bowl. And Julian Edelman takes steroids." He didn't provide a reason why he thinks Edelman takes steroids.
Instead, Ace said he likes Tampa Bay Buccaneers quarterback Jameis Winston.
10-year-old wins science fair by presenting proof that Tom Brady is a cheater: "He's been accused of cheating before, I want him to be caught." 😅 #EverythingWeGot

➡️ https://t.co/NqemL0Wbdy pic.twitter.com/00uoQ9LYD5

— Yahoo Sports NFL (@YahooSportsNFL) January 24, 2019
The boy also made a prediction for the Patriots against the Los Angeles Rams in Super Bowl LIII in Atlanta on Feb. 3.
"Julian Edelman pushes everyone around, Gronkowski gets shut down, Gurley runs for 2 touchdowns, Brady plays terrible–three interceptions, Rams win 30-14," he told Draft Diamonds.
In addition, Ace doesn't think Brady is the greatest of all time, as some have proclaimed, saying that former San Francisco 49ers quarterback Joe Montana is.
10-year-old proves Tom Brady is a cheater, wins science fair https://t.co/uGC5rSpPUf pic.twitter.com/dIzhH2EmaL

— New York Post (@nypost) January 24, 2019
When asked if he would share a message with Brady, Ace said, "Gimme some of your money, you don't deserve it."
Ace said he'll take his project to the Kentucky level now. "I'm gonna win that too," Ace added.
Green Laser Aimed at Brady
Meanwhile, the NFL is investigating a report where a laser pointer was allegedly flashed at New England Patriots quarterback Tom Brady, during the AFC Championship game against the Chiefs in Kansas City.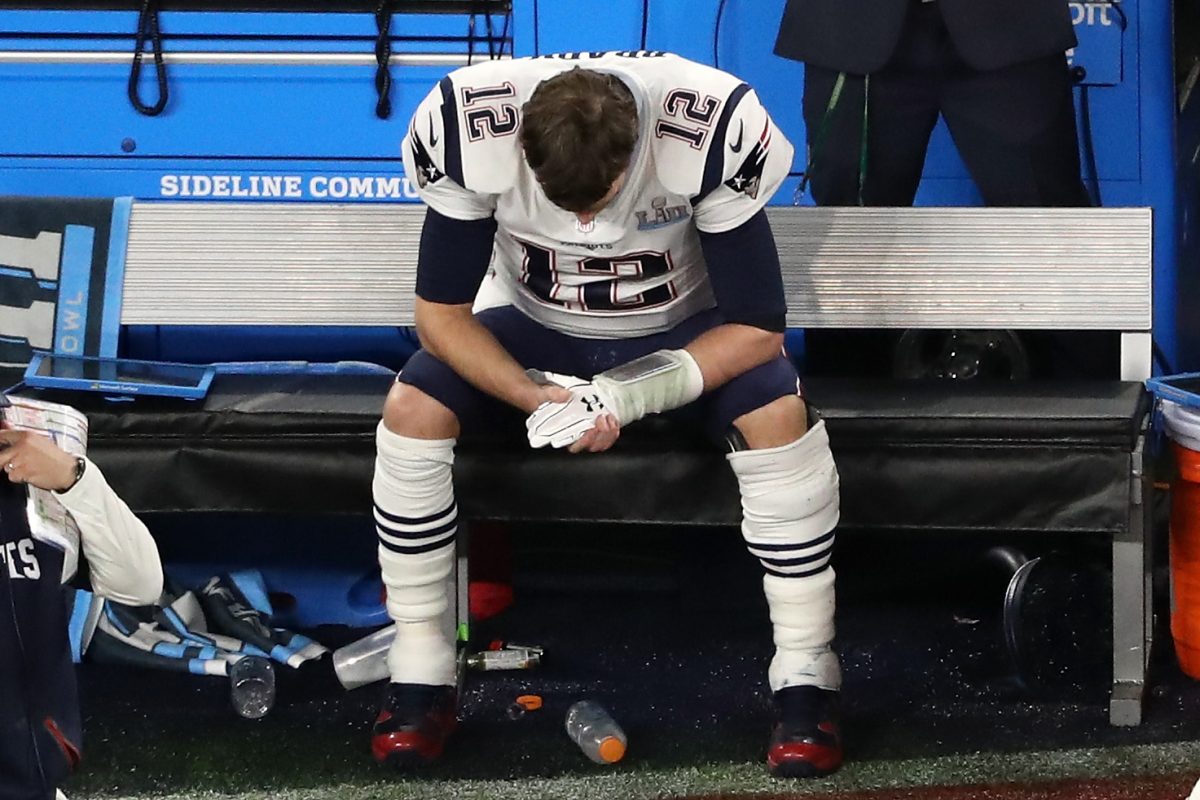 A green laser dot was focused on Brady's face and upper body during the fourth quarter on Sunday evening in Arrowhead Stadium, the Boston Herald reported.
NFL spokesman Brian McCarthy told Sports Illustrated that the league is looking into the laser report, but he said it didn't affect the game. A laser can damage a person's eyes.
"We've had some issues of lasers around the airport, but not at the stadium," Sgt. Jacob Becchina, a spokesman for the Kansas City Police Department, told the newspaper. "We will investigate, though, if we receive a police report."
Our photographer, Turner Twyman, caught someone pointing what appears to be a laser pointer in Tom Brady's face last night. Play between the "muff" that wasn't and Sorensen int. @NFL, @Patriots and @Chiefs all told me they weren't aware of the incident. pic.twitter.com/ejWBQ6i64C

— William Joy (@WilliamKMBC) January 21, 2019
The laser beam was spotted on Brady at least three times in all.
KMBC, a local Kansas City station, quoted laser researcher Charles Cobb as saying that based on the size of the dot, the person was sitting far back in the end zone or in a corner.