A 10-year-old boy was killed after being snatched from a boat by a crocodile in the Philippines, said officials on Aug. 14.
The boy was on board the boat with two other siblings near Balabac, located in the southern Philippines, reported the AFP news agency. The town is notorious for crocodile attacks.
A saltwater crocodile lunged at the boy and yanked him into the water, said a police report.
The boy's father failed to locate the boy after an overnight search. The child's remains were later discovered by a fisherman in a mangrove swamp, according to the report.
The Palawan Daily News reported that the body parts were said to have been dragged by the crocodile about 55 miles away from where the attack took place.
Philippine boy eaten by crocodile in latest attack https://t.co/wwkwvLv6fY pic.twitter.com/OhZ6VMIz7U

— CNA (@ChannelNewsAsia) August 14, 2019
The remains were located in a remote part of Sitio Odiong, Barangay Catagupan.
Ajalong Amalong, a local town fisherman, was identified as the person who discovered them.
"Since 2015, we've never had a year with zero (crocodile) attacks" in Balabac, said Jovic Pabello, spokesman for a local government agency, AFP reported. "It's a conflict on water use," he added.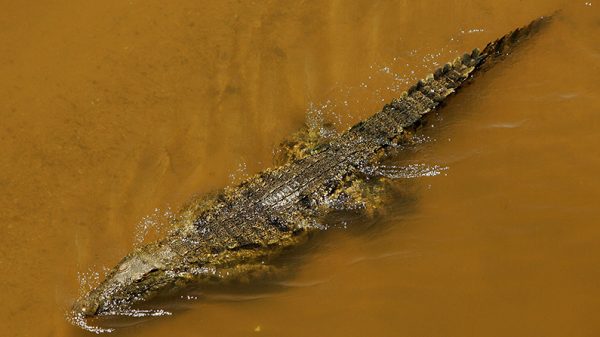 The saltwater crocodile is one of the largest predators on earth, growing to 20 feet in length and weighing as much as 2,000 pounds.
Earlier this year, in February, a 12-year-old was grabbed by a crocodile, but he managed to escape after his siblings hit the reptile with oars until it released him, Pabello said. He added that the incident also took place in Balabac.
In February 2018, a crab fisherman was killed by a saltwater crocodile, about three months after his 12-year-old relative was dragged under and killed by a crocodile, the report said.
Reports didn't offer any other details about the boy's death.
Surgical Plate?
A crocodile farmer in Australia said a human surgical plate was discovered inside a large crocodile that had recently died.
John Lever, owner of the Koorana Crocodile Farm in Coowonga, Queensland, told the Australian Broadcasting Corporation that he found the plate inside a 15-foot-long and 1,500-pound crocodile, named M.J., during an autopsy.
The farm posted photos of the crocodile and the plate on social media.
"Imagine our surprise when we opened up the gut on this large croc and found what looks to be an orthopaedic plate! Recently MJ passed away and in order to find a cause of death we opened up his gut to find the plate in amongst numerous stones he used as gastroliths to help grind up food," wrote the farm on Facebook.
"So what has MJ been up to?" the post continued. "He was a wild caught croc from Queensland that we purchased from another farm years ago. No staff and no pets are missing here! So, for now it's a mystery… Regardless, he should have been eaten something with more nutritional value!"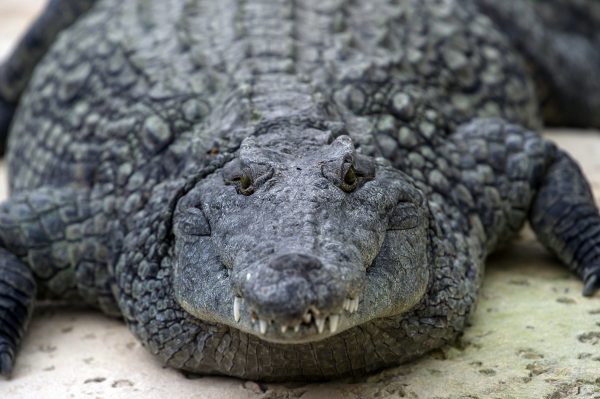 Lever told ABC that the large reptile was 50 to 70 years old when he died after fighting another crocodile.