One person is dead and several other people were injured in a shooting at the Smith Tower in Vancouver, Washington, according to police.
The shooter was identified as an 80-year-old resident at the building's 13th floor, which is a senior living facility, the Columbian newspaper reported.
The report noted that three people were injured in the incident.
The Vancouver Fire Department said that two critical patients were taken to a nearby facility.
Investigators told KPTV that the shots were fired in the lobby.
The shooter was reportedly barricaded inside his apartment as of 3:14 p.m. local time.
Vancouver Police Department Public Information Officer Kim Kapp told the paper that is "is an active shooter situation."

The suspect was described as a white male with glasses and a beard. He has a tan and blue jacket and was wearing a hat, the report said.
According to KPTV, it's not clear if any hostages were involved in the incident. Some of the residents were evacuated, but others were told to shelter in place.
Police said they had identified the suspect. Crisis negotiators were communicating with the man, reports said.
Other details about this case are not clear.
Facts About Crime in the United States
Violent crime in the United States has fallen sharply over the past 25 years, according to both the FBI's Uniform Crime Reports (UCR) and the Bureau of Justice Statistics (BJS) National Crime Victimization Survey (NCVS) (pdf).
The rate of violent crimes fell by 49 percent between 1993 and 2017, according to the FBI's UCR, which only reflects crimes reported to the police.
The violent crime rate dropped by 74 percent between 1993 and 2017, according to the BJS's NCVS, which takes into account both crimes that have been reported to the police and those that have not.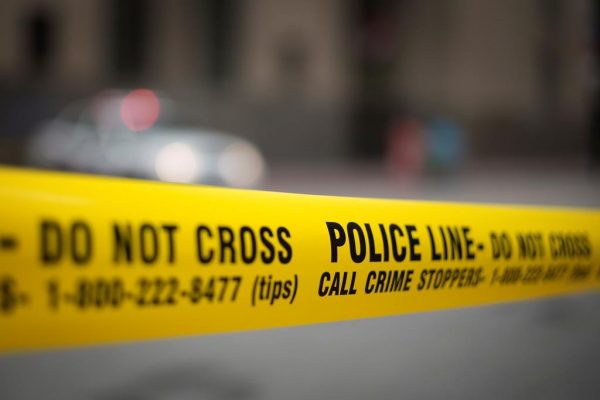 The FBI recently released preliminary data for 2018. According to the Preliminary Semiannual Uniform Crime Report, January to June 2018, violent crime rates in the United States dropped by 4.3 percent compared to the same six-month period in 2017.
While the overall rate of violent crime has seen a steady downward drop since its peak in the 1990s, there have been several upticks that bucked the trend. Between 2014 and 2016, the murder rate increased by more than 20 percent, to 5.4 per 100,000 residents, from 4.4, according to an Epoch Times analysis of FBI data. The last two-year period that the rate soared so quickly was between 1966 and 1968.