Around 1.2 million people have now fled the war in Ukraine, a United Nations official said, as Russian forces have ramped up their strikes against civilian infrastructure in key cities and civilian casualties mount.
U.N. High Commissioner for Refugees Filippo Grandi confirmed the staggering figure in a tweet on March 4, which came as the war in Ukraine entered its ninth day on Friday.
A day prior that figure stood at 1 million, with around half of the people fleeing the violence in Ukraine heading to neighboring Poland, followed by around 140,000 taken in by Hungary, and around 100,000 going to Moldova.
Grandi said on Thursday that in his four decades of work in refugee emergencies, he had rarely seen an exodus as rapid as the one in Ukraine.
"Hour by hour, minute by minute, more people are fleeing the terrifying reality of violence. Countless have been displaced inside the country," he said in a statement.
"Unless there is an immediate end to the conflict, millions more are likely to be forced to flee Ukraine," he added.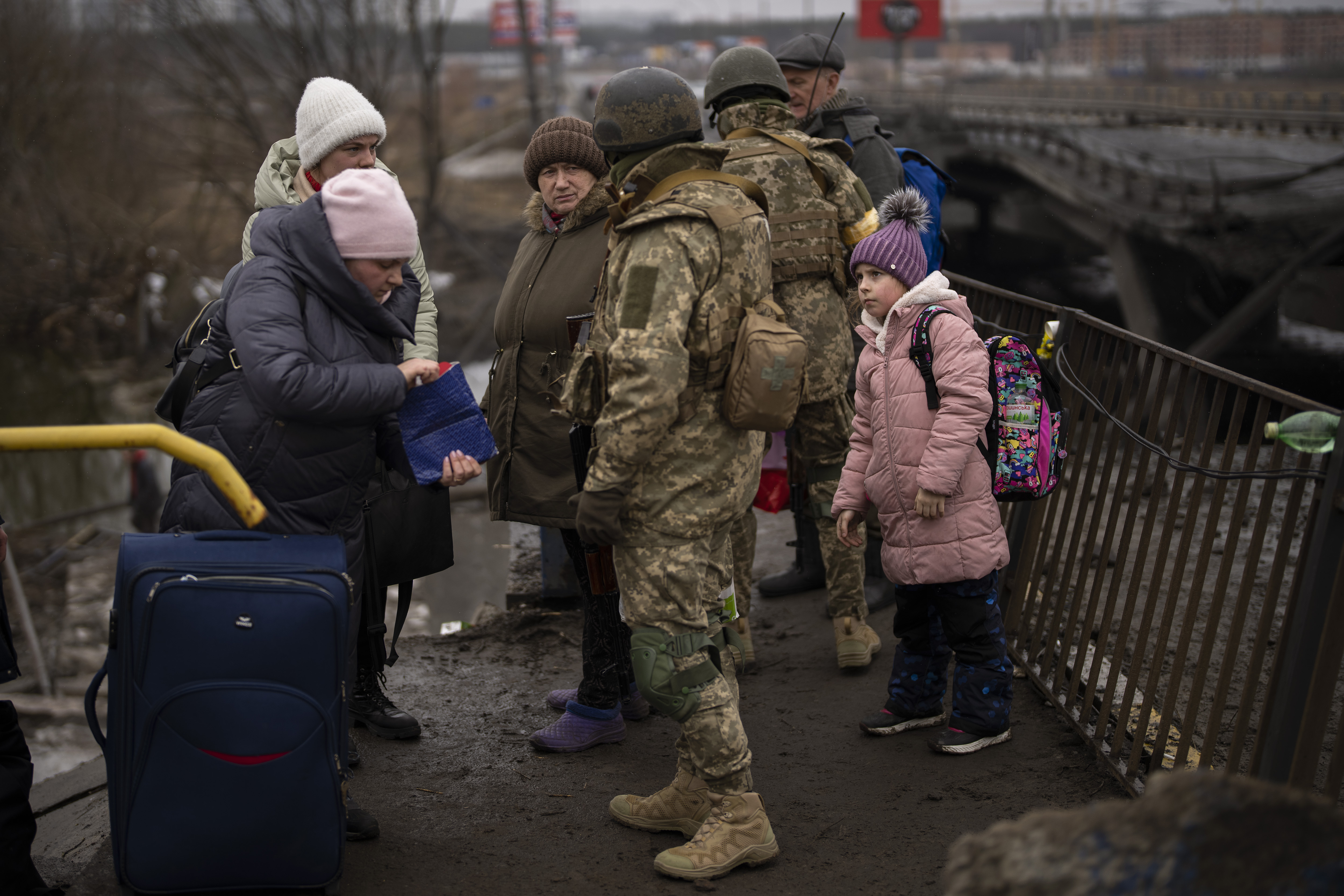 Friday marked the ninth day of the war in Ukraine, with its forces continuing to mount staunch resistance while Russian forces intensified their attacks.
British intelligence said in a Friday brief that the southeastern port city of Mariupol remains in Ukrainian control but is surrounded by Russian forces and its civilian infrastructure was being subjected to intense strikes.
Heavy fighting also continued to the northwest of Kyiv, likely including renewed fighting around the Hostomel airport, according to UK intelligence.
"The illegal and unprovoked invasion of Ukraine is continuing," the UK Ministry of Defense said in a statement. [remove]
The illegal and unprovoked invasion of Ukraine is continuing.

The map below is the latest Defence Intelligence update on the situation in Ukraine – 04 March 2022

Find out more about the UK government's response: https://t.co/94E5eEDqiw

🇺🇦 #StandWithUkraine 🇺🇦 pic.twitter.com/plOXiWOWvA

— Ministry of Defence 🇬🇧 (@DefenceHQ) March 4, 2022
A senior Pentagon official told reporters at a briefing Thursday that Russian forces have increasingly been hitting civilian infrastructure, though the degree to which the targeting was deliberate was unclear.
"Clearly, they've shown a willingness to hit civilian infrastructure on purpose," the official said.
"Obviously, they are hitting residential areas. There's no doubt about that. The degree to which that is intentional, and intentionally precise in that regard, is difficult for us to assess. But clearly it's happening. There's no doubt about that," the official added.
NATO Secretary-General Jens Stoltenberg said on Friday that Russia was using cluster bombs in Ukraine.
"We have seen the use of cluster bombs and we have seen reports of use of other types of weapons which would be in violation of international law," he told reporters in Brussels. remove
The use of imprecise munitions like cluster bombs threatens to drive up the number of war casualties, including civilians.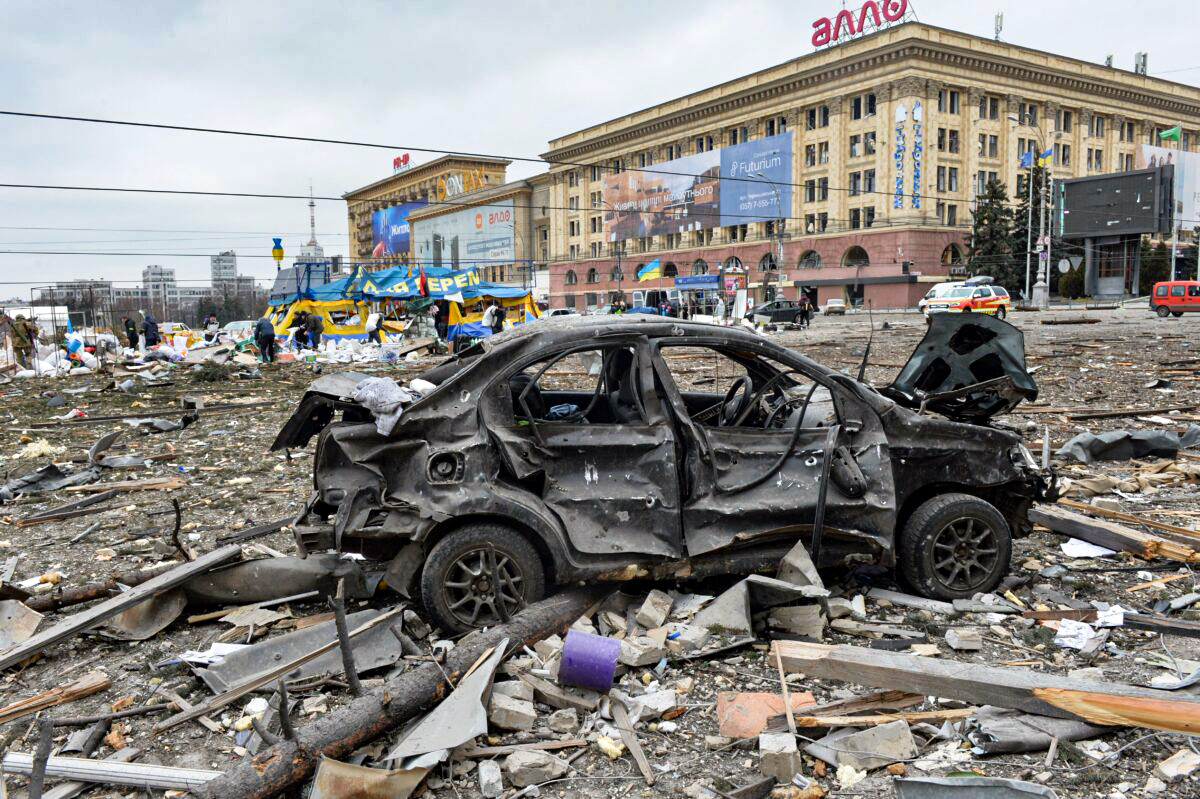 The U.N. said that, as of March 3, they had recorded 1,006 civilian casualties in context of Russia's military action against Ukraine, mostly caused by shelling and airstrikes.
The agency said that 331 civilians have been killed, including 19 children, while 675 have been injured, including 31 children. The U.N. says, however, that the "real toll is much higher."
"The human cost of ongoing clashes is likely much higher as access & security challenges make it difficult to verify the actual number of deaths and injuries," Kenneth Roth, Executive Director of Human Rights Watch, said in a tweet.
While Moscow claims its forces are not targeting civilians, videos posted on social media show shattered residential buildings and rocket attacks on civilian infrastructure.
Around 44 million people lived in Ukraine prior to Russia's invasion, which Russian President Vladimir Putin has called a "special military operation" to topple the government in Kyiv and "demilitarize" the country.
Josep Borrell Fontelles, High Representative of the EU for Foreign Affairs and Security Policy, said in a statement that the world is witnessing "the ugly face of war" and a "gross violation of international law and fundamental principles" in the Russian assault.
"The U.S. and the EU will continue working hand-in-hand for President Putin to end this war, stop human suffering and defend rules-based order," he added.