Ukrainian President Volodymyr Zelensky delivered an emotional address to the European Parliament on Tuesday.
"This is the price of freedom. We are fighting just for our land. And for our freedom, despite the fact that all of the cities of our country are now blocked," he said, according to video footage of the speech.
"Every square today, no matter what it's called, is going to be called Freedom Square, in every city of our country. No one is going to break us. We are strong. We are Ukrainians," Zelensky continued. "We have a desire to see our children alive. I think it's a fair one."
On social media, Zelensky's speech went viral after his Ukrainian translator appeared to break down in tears as he started speaking.
Later, he called on European countries to classify Russia as a terrorist state, which would mark a significant escalation in the conflict.
Zelensky on Monday formally signed an EU membership form for Ukraine, days after Russia launched an assault on the country. On Tuesday, EU Parliament President Roberta Metsola said the bloc officially welcomed the application.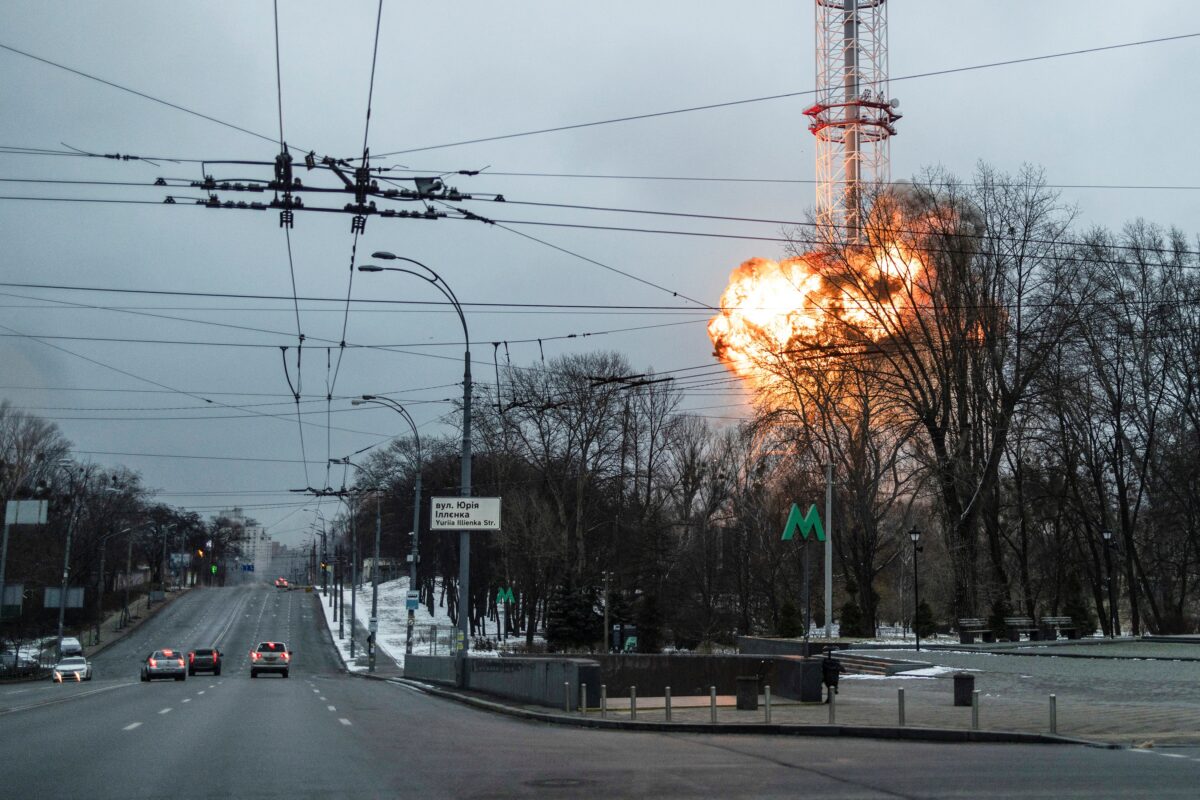 "The message from Europe is clear: We will stand up. We will not look away when those fighting in the streets for our values face down Putin's massive war machine," Metsola said.
Chairman of EU leaders Charles Michel, however, said the move is symbolic but said that the bloc will weigh the request.
"The council [of EU governments] will have to seriously look at the symbolic, political and legitimate request that has been made and make the appropriate choice in a determined and clear-headed manner," Michel told reporters.
Translator chokes up as Zelensky addresses the European Parliament: "Nobody is going to break us. We are strong. We are Ukrainians. We have a desire to see our children alive. I think it's a fair one." pic.twitter.com/AqOzmMPuFx

— Zach Basu (@zacharybasu) March 1, 2022
Albania, North Macedonia, Montenegro, Serbia, and Turkey are also currently official candidates for EU membership.
Zelensky's government remained in control of Kyiv with soldiers and civilians ready to fight invaders street by street.
But pictures released by U.S. satellite company Maxar showed Russian tanks, artillery, and fuel trucks stretching for 40 miles along a highway to the north.
"For the enemy, Kyiv is the key target," Zelensky, who has remained in the capital rallying Ukrainians, said in a message overnight. "We will neutralize them all."
Some Kyiv residents have been sheltering in underground metro stations at night. There are long lines for fuel and some products are running out in shops, but by day the city is still holding out, with a semblance of ordinary life on the streets.
In the south of the country, Russia claimed to have completely encircled Ukraine's Azov Sea coast. If confirmed, that would mean Russian forces invading from Crimea had joined up with separatists in the east and had cut off Ukraine's main eastern port, Mariupol.
Reuters contributed to this report.