Bobby Henline nearly lost his life fighting for his country. 
He deployed to Iraq three times with the 82nd Airborne Division and the 3rd Armored Calvary regiment. 
Three weeks into his fourth tour in Iraq—on April 7, 2007—Henline's Humvee was blown up by a roadside bomb. He was the only survivor of five soldiers.
Henline was burned over 38 percent of his body; he spent 6 months in the hospital and was in an induced coma for about 3 weeks.
He had no ears, no eyelids, and some of his teeth were missing.
His left hand was eventually amputated, and he underwent therapy for 2 years. He has had 47 surgeries to date.
"I'm a wounded vet," Henline, 44, said.
Wounded, yes, but he did not stop living—thanks largely to an occupational therapist who persuaded him to use his clever sense of humor to do stand-up comedy.
"Joking is how I dealt with everything," Henline said. He has now been doing stand-up comedy and motivational speaking for 7 years. 
"I thought I would be sitting on the couch; I didn't know what I was going to do," he said.

Henline's career was finally coming together, but he was not satisfied. The father of four wanted to find a way to give back to others, especially veterans like himself.
He dreamed of owning a fast-service restaurant, not only to create a stable income for his family, but to show other veterans it was possible. Opening a restaurant, he said, could inspire other vets to do the same.
He met Richard Brown, a Korean war vet and founder of Biggie's Great Burgers and Shakes. Henlin shared his dream with Brown and said he wanted to partner up with Biggie's, simply because he loves burgers, he said.
"Whenever I travel, I always have a burger," he said.  
Brown runs a program called Sunrise Warriors, which is also affiliated with Biggie's. His goal is to help veterans open up their own fast-service restaurant.
He said he has watched military professionals "go to war and come back wounded, and some don't even come back."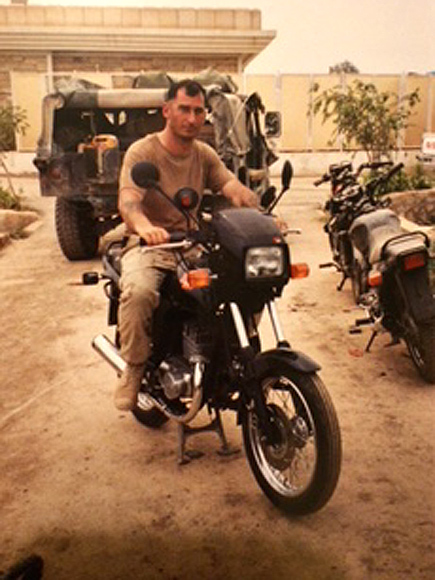 Brown said a marine used to come into his restaurant, always saying he too wanted a "restaurant of his own in his hometown."
But that day had never came—the marine was killed on deployment.
"It broke my heart," Brown said. The marine's death motivated Brown to create a way for other veterans like Henline to get into business.
Brown, who has been running Biggie's for 25 years, met Henline a year and a half ago. Brown said Henline was the "perfect guy" to partner with and the business program was a good fit.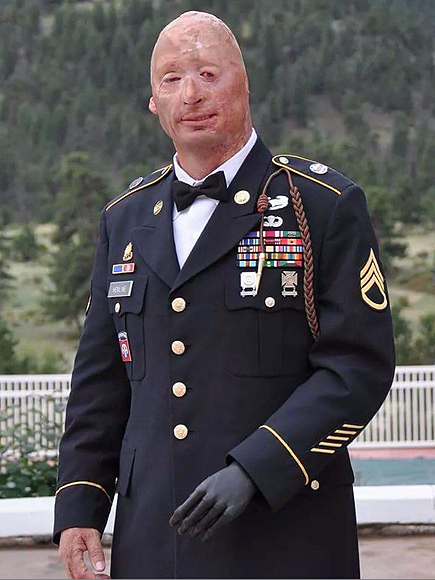 Through GoFundMe and other donations, Henline has raised a total of $100,000—not far off the minimum of $130,000 he needs to open the restaurant.
He has already found a potential location in San Antonio, Texas, where he currently resides.
Henline will also undergo a "basic training" with Brown for 4 to 6 weeks before the restaurant opens so everything can be ironed out. 
Once everything is up and running, Henline said he'll start hiring veterans. 
Henline said his calling has always been to serve others, quoting Theodore Roosevelt, "Do what you can, with what you have, where you are."
And Brown has nothing but praise for the vet who has overcome adversity with such positivity.
"Bobby is one heck of a guy, proud to be calling him my friend," Brown said.