Harry E. Goldsworthy turned 107 years old on April 13 and is believed to be the world's oldest living Air Force general.
He served for a total of 35 years, 33 in the Air Force and two in the Army Infantry Reserve, primarily as a pilot.
"I love flying, and I got to fly a lot of different airplanes, and I enjoyed that. But I enjoyed the camaraderie of the military. I enjoyed the pomp and ceremony," Goldsworthy told NTD Television.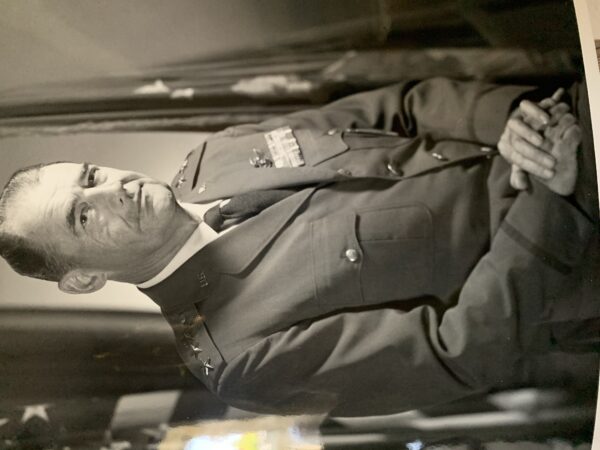 Goldsworthy was born in 1914 in Spokane, Washington, and grew up on a farm. He graduated from Washington State with a reserved commission in the Army Infantry. He went on to flight training and graduated as a second lieutenant in the Air Corps in 1940.
Goldsworthy recalls flying long, tiring missions over the ocean at night during World War II. He was first stationed in Puerto Rico and later moved to many countries.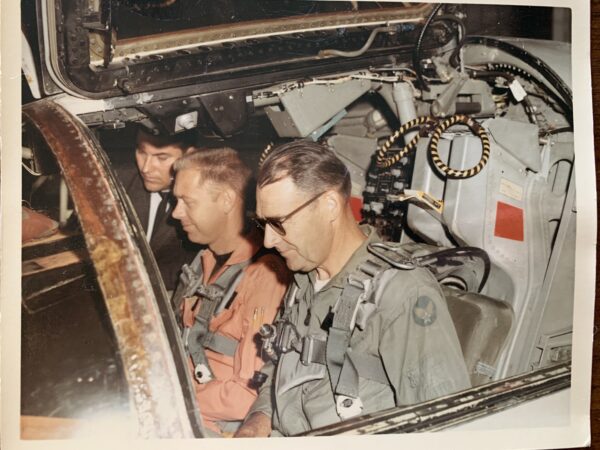 At his last station in the Philippines, the Army called and said they were held up on a river on the island of Luzon. So they had a fight.
"There was just a lot of small arms fire, and my airplane got damaged, and we had a parachute for the airplane, for the crew and me, and we were picked up by Filipino scouts who were members of the Philippine Army and taken through the jungle to safety. That was one experience that I recall," Goldsworthy said.
He also had an opportunity to talk to Chiang Kai-shek in Taiwan. He vividly recalls it.
"He was very interested in some of the airplanes we were designing and building, and I had a very pleasant conversation," he said. "The thing I remember is he did not like air conditioning. And so I was in a full military uniform and it was very hot, and he was in his uniform with a high collar and looked as cool as could be."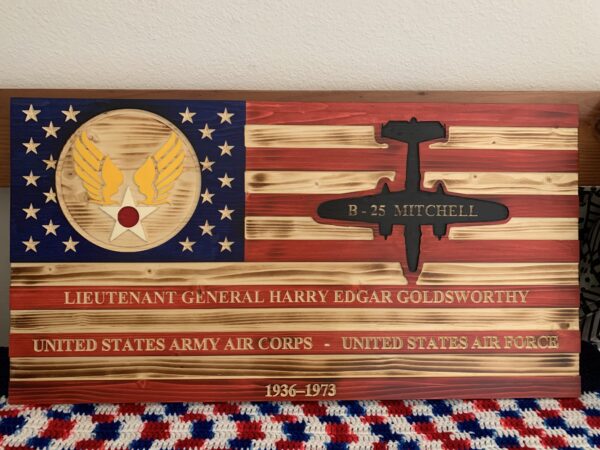 Goldsworthy has flown about 30 different airplanes, ranging from biplanes to supersonic jets of different models. He even set up missile sites for the Minuteman Program, the first Intercontinental Ballistic Missile wing.
"People weren't confident that we could get it done, and we did it ahead of schedule, and it was a very satisfying project for me. I had the Corps of Engineers, four different contractors that I had to coordinate with, and that was the most successful program," he said.
That got him promoted to a one-star general, and he toured the Pentagon three times.
When he retired from the military, he helped his brother run a wheat farm and did volunteer work. He traveled with his wife and played golf. They moved to Riverside, California, in 1990.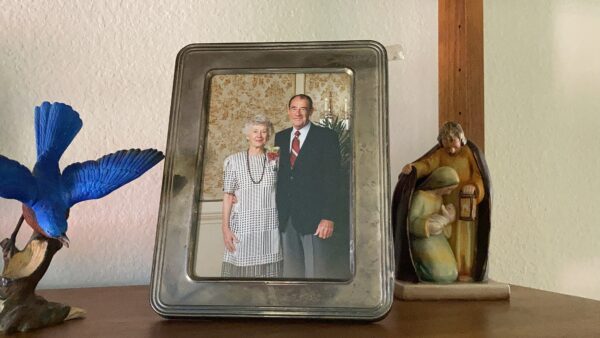 His wife passed away in 2010, but his four grandchildren and three great-grandchildren keep him company.
"I have a loving family; [they] are good examples of love, good examples of integrity and honesty. And I've tried to pass that on to my children," he said.
Goldsworthy encourages younger generations to love the country and to have faith that it will stay strong.