The oldest barber in the world, who continued to work into his 108th year at a New York salon, has died just two months after hanging up his scissors for the last time.
Anthony Mancinelli was named last year as "The oldest working Barber in the World" by the Guinness World Records.
According to the Guinness record's website, in 2018 Mancinelli was still "an active professional barber at Fantastic Cuts in New Windsor, New York, USA, where he still works full time, cutting hair five days a week from noon to 8 p.m,"
Mancinelli, who lived in New York state about one hour's drive from New York City, was born March 2, 1911 in Montemilone, Italy. He moved to the United States at age eight and started barbering professionally at age 12, meaning he worked in the profession for a grand total of 96 years.
According to his Obituary, he was also a World War II veteran, and passed away on Sept. 19, 2019.
"His father supported a wife and eight children on $25 a week as a felt worker," according to the Guinness World Records, "so Anthony went to work in barbershops when he was just 11. By 1923, aged 12, Anthony was cutting hair full time."
In 1930, Mancinelli set up Anthony's Barbershop in Newburg, New York, which he ran for 40 years, before selling it and working in other barbershops.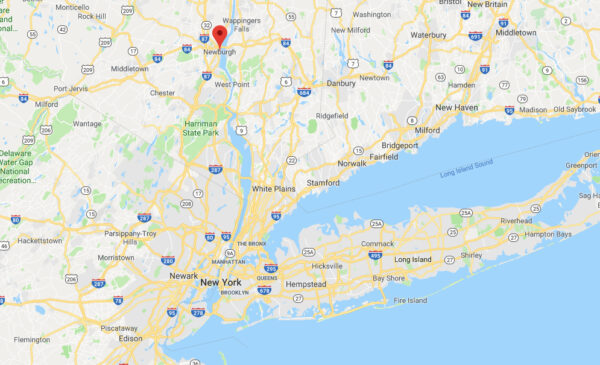 According to his obituary, he never retired, and last cut hair in July.
"He didn't know the meaning of the word retired," his only living son Bob Mancinelli told the New York Times.
He is also survived by four grandchildren, several great-grandchildren, and great-great-grandchildren, six nieces, and four nephews.
Jane Dinezza, the owner of Fantastic Cuts, told CNN she is still processing his death.
"He's a legend," Dinezza said. "One of the TV stations asked who would work in his chair now. I didn't think of it then, but could anybody fill that chair? No."
In his later years, Mancinelli became something of a local celebrity, especially after his Guinness record recognition, and Dinezza said she became more of a PR-manager to reporters.
"He was spending more time in the chair than his customers," she told the New York Times.
Many customers would insist on giving him up to $100 a cut, she said.
"I started saying, 'No, I'm sorry, it's just too much hoopla for him — you know, he's not the pope.'"
Mancinelli's clean bill of health piqued the interest of many locals.
"He never took a pill in his life," Ms. Dinezza said. "Towards the end, people would follow him through the grocery store just to ask him the secret to living that long. He'd just point up to God."