Wildlife enthusiasts were treated to a remarkable sighting after one of the most popular grizzly bears, known as "399," emerged from hibernation a few weeks ago. The 24-year-old bear that inhabits Grand Teton National Park was spotted with her quadruplet cubs trailing next to her.
On May 18, 2020, the national park in Wyoming opened its gates for the first time after almost two months of closure due to the global pandemic. That very same day, Grizzly 399 was spotted for the first time this year.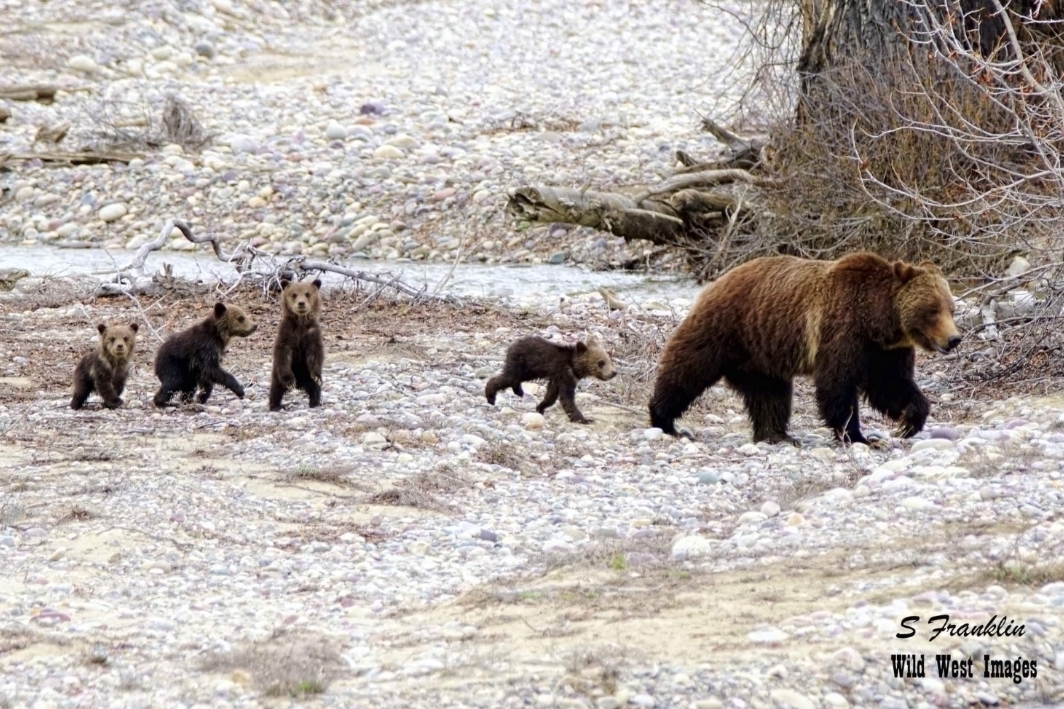 Steve Franklin, a retired firefighter and wildlife photographer from Phoenix, Arizona, happened to be one of the first to see the celebrity bear. According to Jackson Hole News & Guide, at around 2:30 p.m., Franklin was on his way to get lunch when he noticed something straddling alongside the Pilgrim Creek.
"We're crossing the bridge getting ready to go back, and she happened to be right there," Franklin said.
Grizzly 399 was walking at a speed of 100 yards off the road along the banks, trying to find a safe spot for her four tiny cubs, according to Franklin.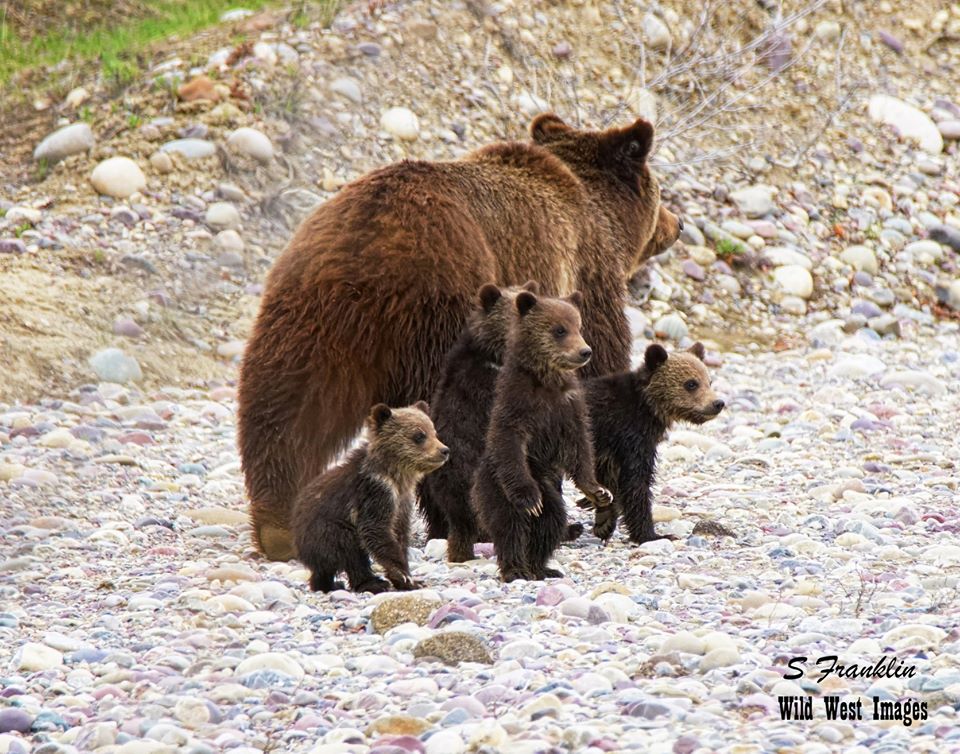 Being at the right spot and right time to get a glimpse of her, Franklin told The Guardian: "I dreamed of being the person who sees her first in the spring and gets the photo."
He added, "Everyone who knows the legacy of 399 wants to be that person."
According to Jackson Hole News & Guide, initially, there were only about 10 or more people who had gathered around Pilgrim Creek to see the famous bear with her largest-yet litter. However, in an hour, swarms of people made their way to the creek to get a glimpse of the wild bruin with her brood.
Tom Mangelsen, a nature photographer who has been documenting 399 for more than 15 years, was also one of the spectators that day. As soon as the Yellowstone resident spotted her, he sent a text to Dr. Jane Goodall, a British primatologist, stating "Miraculously, she still lives!" according to The Guardian.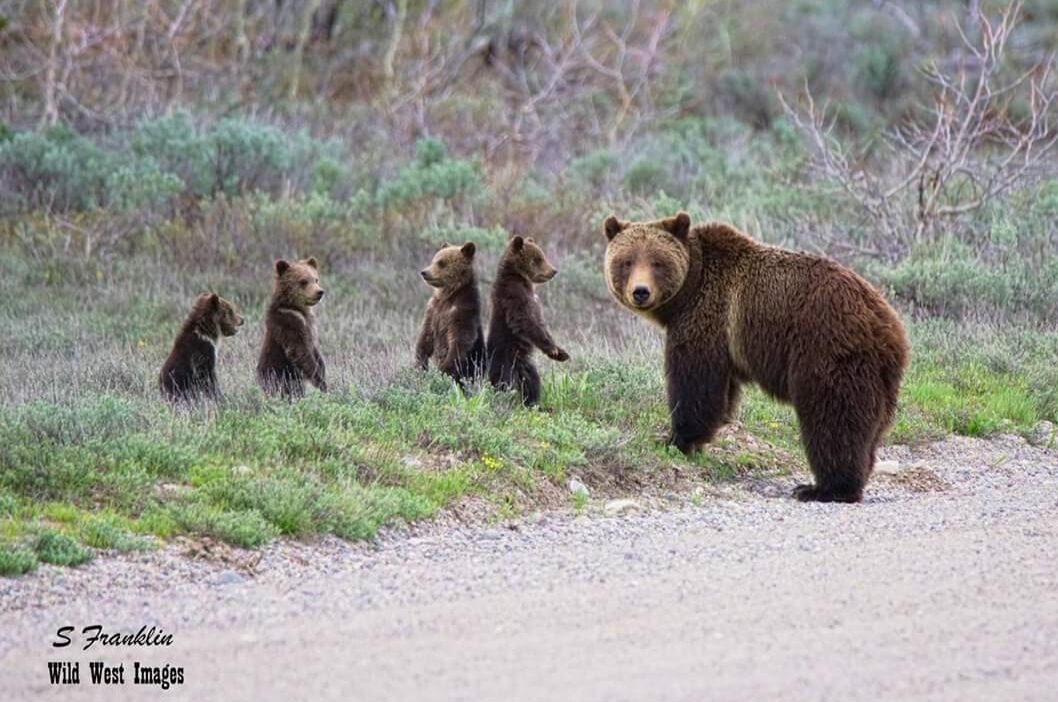 Grizzly bears have an average lifespan of 20–25 years; however, at the age of 24, 399 is not only one of the oldest living grizzly bears known but has also had cubs at this age.
Mangelsen, who considers the bear "extraordinary," told Jackson Hole News & Guide that he knew the matriarch would have a large litter this time as he had spotted 399 in the fall of 2019 with a big belly. "I was quite optimistic she would have cubs," Mangelsen said. "I was betting everybody that she would have three, because everyone was downplaying her because of her age."
Frank van Manen, a senior research biologist who oversees the Yellowstone region's Grizzly Bear Study Team, found it quite unusual that 399 had four-cub litters.
He told The Guardian: "We have documented females producing cubs well into their early- to mid- 20s, but a litter of four at that age is definitely unique."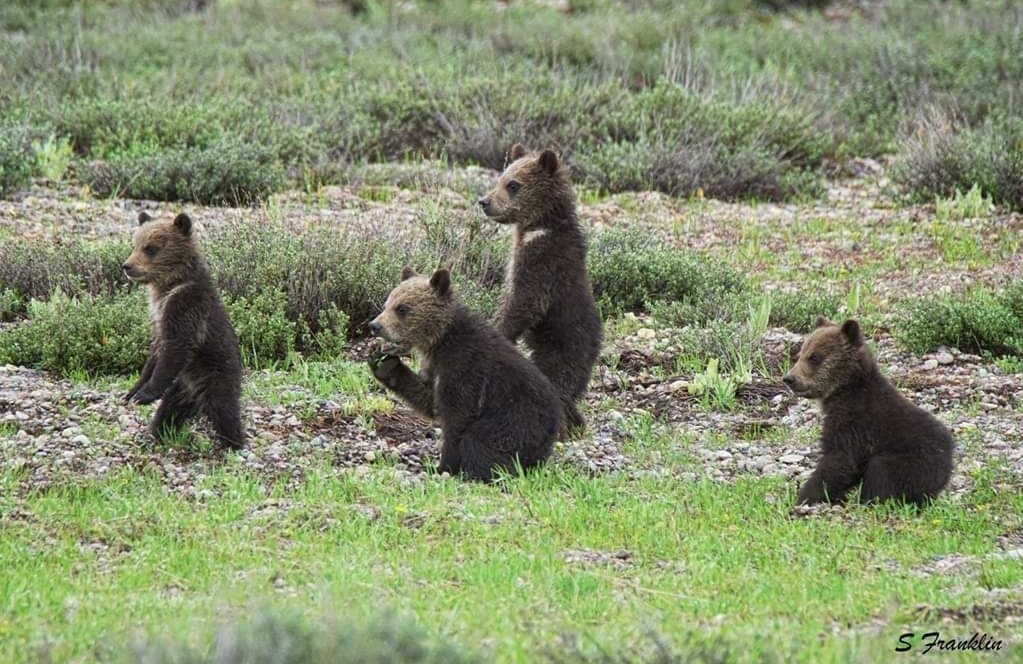 The 350-pound (approx. 159-kilogram) bear is considered quite a veteran mother with 17 offspring that are documented; however, their whereabouts are unknown. It's believed that some of them died due to being hit by a vehicle, whereas others were killed by illegal shootings.
According to the National Park Service, the estimated number of grizzlies in the Greater Yellowstone Ecosystem in 2019 was 728. This number has significantly increased from 136 in 1975 after the Endangered Species Act was put in place to protect them from dwindling.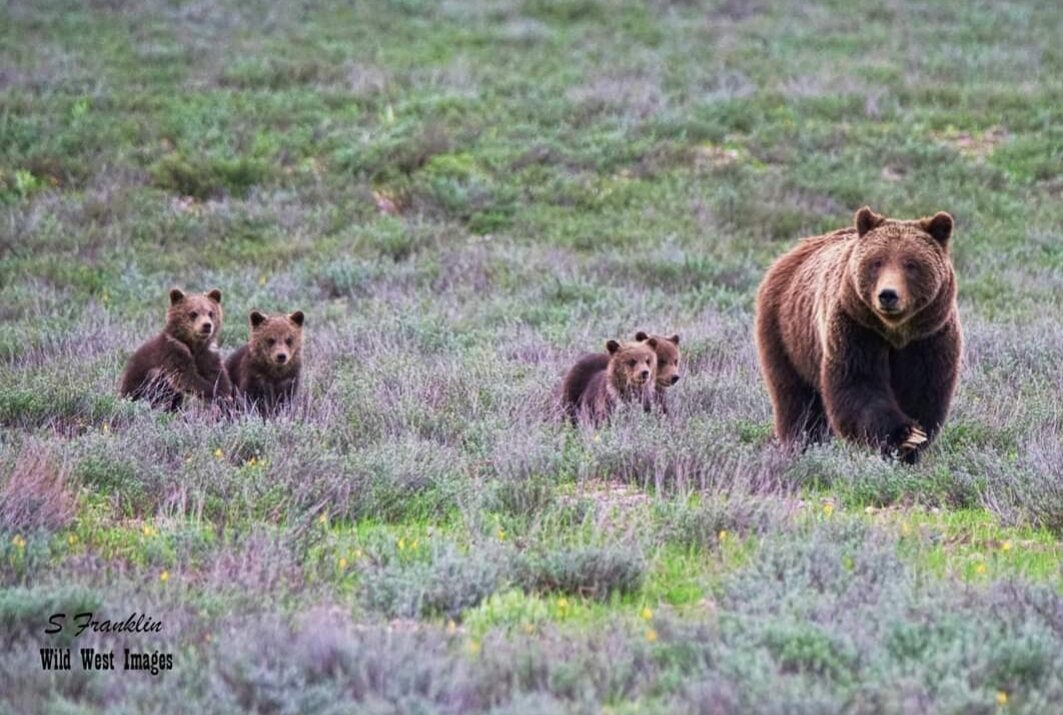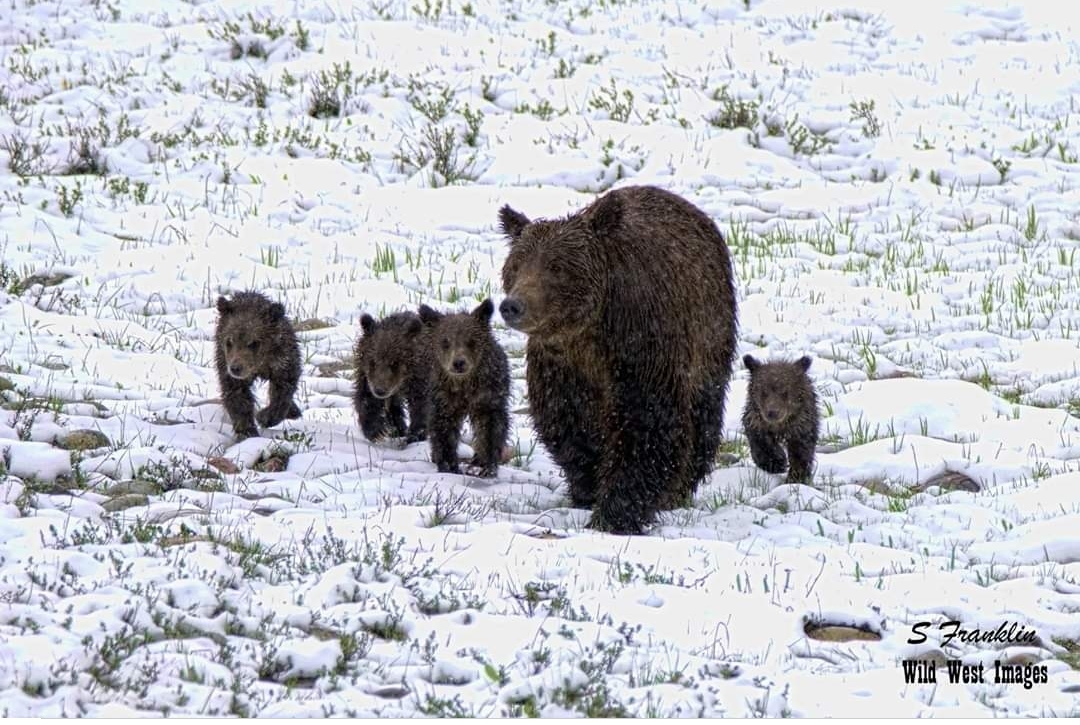 Born in 1996, 399 has become quite famous as she has raised cubs on the roadside areas of Grand Teton Park. According to Mangelsen, the five-clan bears have made a couple of appearances since their first sighting this year. On June 6, Mangelsen posted a picture of 399 along with her quad cubs, writing: "Grizzly 399 stands to get a better look at the growing crowd of bear watchers. Her cubs are growing quickly, as they are noticeably bigger than when they first emerged a couple of weeks ago."
We would love to hear your stories! You can share them with us at emg.inspired@epochtimes.nyc