At the age of 96, a World War ll pilot who dreamed of having "one last flight" had his wish granted at an RAF base.
George Harvey was in the RAF from 1939 and flew the Beaufighter, Meteor, and Mosquitos during World War ll.
His caregiver Claire Nias, asked the 96-year-old to write a sentence during a routine assessment, after a brief spell in hospital.
The note he penned reads, "'I want to be airborne one last time before the 'wooden overcoat.'"

So, Nias decided to try and make the veteran's wish come true, and contacted RAF Lossiemouth.
Flying officer Chloe McFarlane who works at the base, realised it was impossible for him to fly on one of the Typhoons, so she contacted the Moray Flying Club at Kinloss barracks in Scotland.
'A Tear In His Eye'
In a Facebook post, RAF Lossiemouth explained how Harvey had not lost any of his military humour when taking off into the sky, in his "final flight."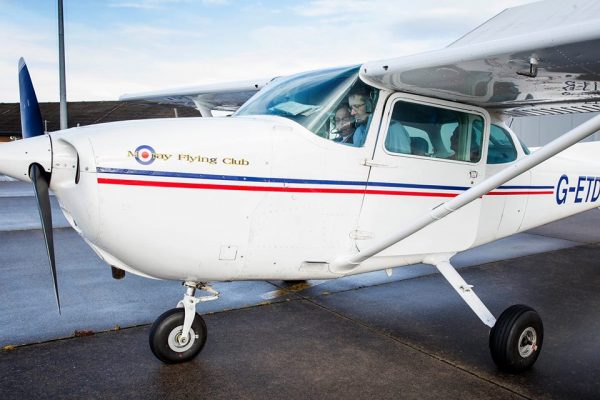 When he saw the Cessna, he joked, "If this is all we have then this will have to do."
Flight Lt. Ian Bright, who was Harvey's pilot for the day, said it was a "huge honour" to take the former World War ll pilot flying again.
"He truly is a fantastic character who had us all laughing … he still posesses brutal military banter," said Bright.
He added, "Once airborne it became clear that lots of memories were rushing back to Mr. Harvey, I think he had a tear in his eye."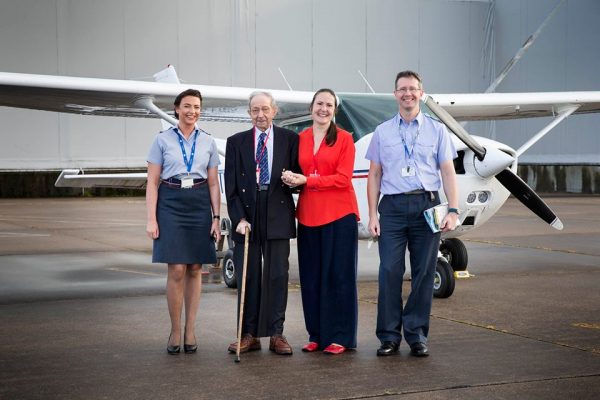 Harvey had the chance to take control of the aircraft briefly under supervision, then was taken for lunch and presented with a Station tankard.
Harvey said, "I've had the most fantastic day; it has been so wonderful to fly again."
He once had to land a bomber with its wheels up due to combat damage, during the war, per the BBC.