The current political crisis in Hong Kong should serve as a wakeup call for the free world to stand together against communist China, Hong Kong student activist Joey Siu says.
Siu, 20, has been a vocal advocate for the pro-democracy movement in her home city. She's also one of the founders of the Hong Kong Higher Institutions International Affairs Delegation, a group that incorporates 11 college student unions and arranges meetings with international officials to build support for the protests.
She recently said in an interview with The Epoch Times' American Thought Leaders program that protecting the universally shared values held in the former British colony is akin to countering the threats posed by the Chinese Communist Party (CCP) across the globe.
Beijing's Puppet Government
Protests in Hong Kong that have continued for six months began with calls to abolish a now-withdrawn bill that would allow the Beijing regime to able to transfer individuals to mainland China and face trial in the CCP's opaque legal system. The demonstrators have since expanded their demands to include an independent investigation into alleged excessive use of force by police, and genuine universal suffrage.
Hong Kong Chief Executive Carrie Lam has consistently framed the protests as "riots," and has declined to address the protesters' further demands.
"It is very obvious that the Hong Kong government is actually a puppet that is manipulated by the Chinese Communist Party," Siu said.
"When you are fighting for human rights and democracy in Hong Kong, you have to stand against the Chinese Communist Party, because you know that they are actually the one who is like giving all the instructions and who is actually planning on Hong Kong's future."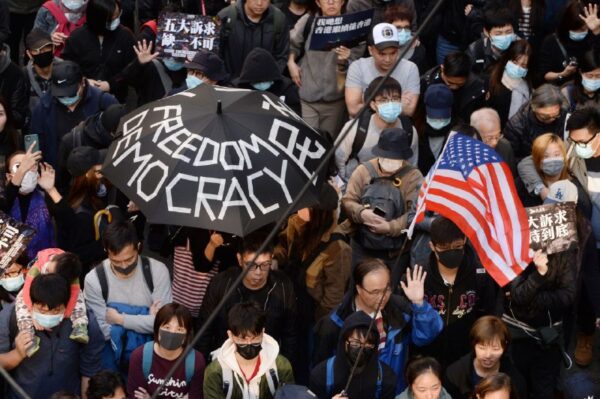 Uneven Playing Field
The police have made 6,022 arrests and fired about 16,000 rounds of tear gas and 10,000 rubber bullets over the six months of the protest movement, according to the latest press briefing.
"We have never thought that Hong Kong would one day become a battlefield, where there are tear gas and rubber bullets flying all around the city almost every week," Siu said.
Despite an observed increase of aggression from some frontline protesters, such as throwing petrol bombs and setting fires, Siu said that she would not want to blame them.
"[The police] are using tear gas bullets, rubber bullets, they are even driving water cannons and shooting live rounds," Siu said.
"When we are in the situation, it is actually out of self defense that we have to protect ourselves and our brothers and sisters who are also on the frontline," she added.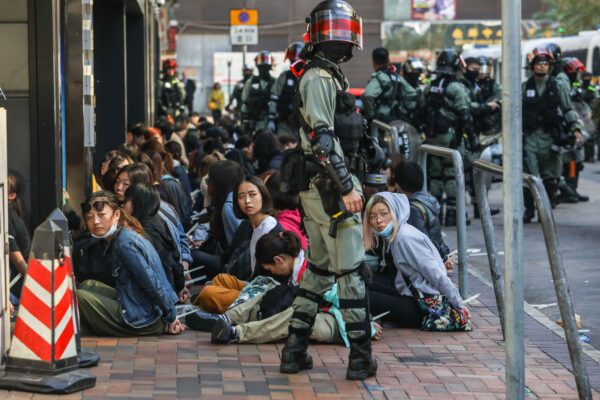 She said that the level of force used by the protesters and the police are "never equal," noting that while the police are equipped with guns, tear gas, and pepper spray, protesters have shields made of mattresses, tables, or chairs.
"None of the protesters are intentionally trying to hurt any of the police force if there is no triggering from the police force. … We have to dig deeper into understanding what are the causes of the escalated level of force," she said.
She criticized the government for "not doing anything about" the growing allegations of police violence, most notably verbal insults toward protesters, reports of sexual abuse, and excessive forced used during the police sieges of the City University of Hong Kong and Polytechnic University campuses.
"Many of the students who are trapped inside the Poly University are left with no food, no water, and some of them after they're injured, they've got no voluntary first aider to help them with handling their wounds," Siu said, calling it "unacceptable."
"Even when you are trying to arrest the protesters, or even you are trying to resolve the protests in the area—how can you cut off all the food and medical supply? And how can you arrest journalists who are trying to report and record the history?"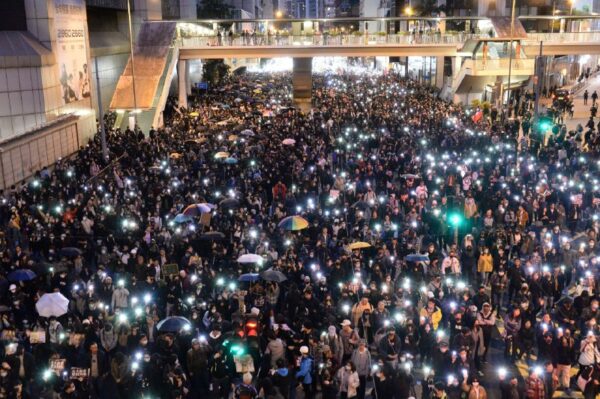 Raising Awareness
Siu said that one of her goals is to draw the international community's attention to the threats posed by the regime.
Germany, for example, has continued to allow Chinese telecom giant Huawei to work on its 5G infrastructure, despite heightened scrutiny over the company's ties to the state that could pose a national security threat.
Siu also expressed concerns for the African expansions of the Belt and Road Initiative, an infrastructure investment project which Beijing rolled out in 2013 to build a trade network across Southeast Asia, Africa, and Europe.
Critics have sounded warnings about the initiative, labeling it a form of "debt-trap diplomacy"—Wherein underdeveloped countries are saddled with hefty debts they may be unable to repay.
Beijing is now in control of a military base in the African country of Djibouti, as well as several ports in the Indian Ocean.
In Hong Kong, Siu said, the government has been installing countless "intelligent street lamps" that could pave the way to a surveillance state.
Siu said it was only recently that she came to understand the "unbelievable" human rights abuses that the Chinese regime has committed.
During childhood, she had walked past stalls set up by Falun Gong practitioners while going shopping or to the library, where people handed out pamphlets about forced organ harvesting committed against imprisoned practitioners in China.
Adherents of Falun Gong, a spiritual practice comprised of meditative exercises and a set of moral teachings centered on the principles, truthfulness, compassion, and tolerance, have been brutally persecuted by the Chinese regime since 1999.
"I actually thought that was unreal because even with seeing the pictures, even with seeing all the videos, I can not believe that is actually happening in the world," she said, adding that it was exposure to voluminous reports on the grisly practice that gradually convinced her.
In June, an independent people's tribunal in London concluded after a year-long investigation that the state-sanctioned extraction of organs from live prisoners of conscience has taken place for years "on a significant scale."
Siu said being vocal on these issues is important not only for the future of Hong Kong, but also that of the world.
"We have to stand against China and we have to be aware of the issues so that the Chinese government will not be able to monitor all the people around you.
"We have to stand in solidarity or otherwise, one day the evil regime would come to suppress your freedom, your basic human rights."