The Australian government has announced funding to construct a $27 million (US$21 million) "solar hydro" power plant in north-western Victoria able to generate, store, and deliver electricity on demand.
The power plant will demonstrate RayGen's patented solar-plus-storage technology which uses a photovoltaic (PV) module 4,000 times more powerful than standard solar panels. This module is mounted on a tower above an array of smart mirrors that concentrate sunlight on the module.
From this, the module produces 1MW of electricity and 2MW of heat in the form of hot water. The heat captured is stored in a large, covered, and insulated water pit which can store thousands of MWh of energy. Some of this electricity is used to power a cold water reservoir in a second storage pit, each roughly the size of four Olympic size swimming pools.
The two pits maintain a temperature difference of 90 degrees, representing potential energy, which is then converted back into electricity using an Organic Rankine Cycle turbine, which is typically used in geothermal applications. This then said to deliver stable, renewable, synchronous power on demand.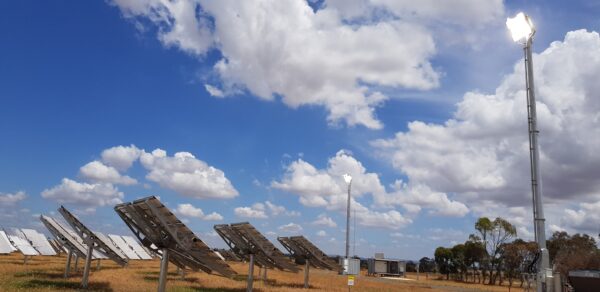 Australian Renewable Energy Agency (ARENA) CEO Darren Miller said the success of RayGen's new technology provides an opportunity to address Australia's growing need for longer duration storage to solve the limitation of current grid-scale renewable options.
"Much like combining pumped hydro and a traditional solar farm, RayGen's technology can provide longer duration firming for renewable energy generation," Miller said. "We are particularly interested in the potential for RayGen's technology to deliver firmed renewable energy at a very competitive cost."
Amid a global push to transition away from fossil fuel power to renewable energy, RayGen's technology hopes to provide a commercially attractive solution to long-duration storage issues.
Current grid-scale renewable options that are commercially available have limiting characteristics. Pumped hydro storage is limited by geographical constraints while lithium-ion batteries are only commercially viable for short storage durations.
The project will also include the construction of other solar hydropower plants in the future, with Australia's biggest power supplier, AGL, proposing to build a similar energy facility on the Liddell site in New South Wales, a coal-fired power station due to close in 2023.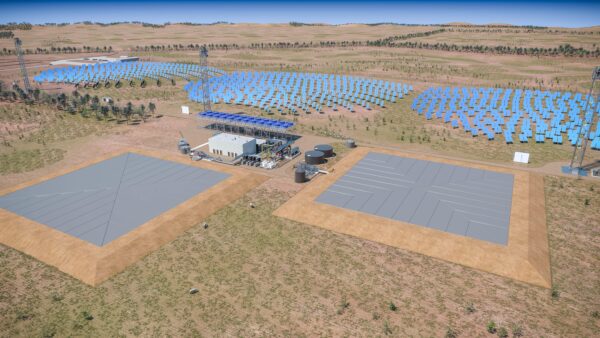 RayGen believes that the subsequent larger-scale projects will achieve a stretch target of providing a guaranteed energy supply at $100/MWh to the National Electricity Market. It also noted that additional grant support and/or concessional funding may be required for subsequent commercial-scale ventures of its technology.
According to the Australian Energy Regulator, electricity is currently wholesaled at prices ranging from $27/MWh to $53/MWh depending on the state.
Minister for Energy and Emissions Reduction Angus Taylor said the government was focused on supporting the development of technology that would provide Australians with reliable and affordable power while reducing emissions.
"With one in four Australian homes having solar, making sure our solar assets are backed up by dispatchable generation is vital for energy grid stability and shoring up our long-term supply," Taylor said. "The Government is backing technology, not taxes, to meet our emissions reduction targets without compromising our energy affordability or security."
Minister Anne Webster for Mallee, Victoria called the new development by RayGen a fantastic step forward for the future of the renewable energy industry in Mallee.
"The pilot plant that RayGen are developing is innovative and will provide a stable, dispatchable form of solar power to the grid, something that is needed for confidence in renewable supply," Webster said.