Women who accused convicted pedophile Jeffrey Epstein of sexual abuse have filed two separate lawsuits against JPMorgan Chase & Co. and Deutsche Bank AG, alleging that the banks facilitated his sex trafficking operation by maintaining a financial relationship with Epstein and ignoring red flags.
The two lawsuits, filed in federal court in New York on Nov. 24, were brought by lawyers that have previously represented accusers of Epstein, who died in a prison cell awaiting trial on federal sex trafficking charges.
The unnamed plaintiffs accuse the banks of "providing the requisite financial support for the continued operation of Epstein's international sex trafficking organization" in violation of the Racketeer Influenced and Corrupt Organizations Act (RICO), a U.S. law used to target illegal conspiracies that originally was designed to target organized crime.
"Epstein's sex-trafficking venture was not possible without the assistance and complicity of a financial institution—specifically, a banking institution—which provided his operation with an appearance of legitimacy and special treatment to the sex-trafficking venture, thereby ensuring its continued operation and sexual abuse and sex-trafficking of young women and girls," lawyers for the anonymous plaintiff wrote in the Deutsche Bank lawsuit.
Both lawsuits seek class-action status and undisclosed damages.
Asked to comment on the lawsuit, a Deutsche Bank spokesman told The Epoch Times in an emailed statement that "We believe this claim lacks merit and will present our arguments in court."
A spokeswoman for JPMorgan told The Epoch Times in an emailed statement that the bank "will decline comment."
Bradley Edwards, a lawyer at Edwards Pottinger, one of the firms bringing the suit, said in a statement cited by Time that "Epstein and his co-conspirators could not have victimized without assistance from wealthy individuals and financial institutions."
"We will not stop fighting for the survivors until everyone is held responsible," he added.
Judge Orders Unsealing of Names of Epstein-Linked Individuals
In separate developments, a federal judge last week ordered the unsealing of documents featuring the real names of some of the "John Does" relating to Epstein, according to multiple reports.
Judge Loretta Preska ruled on Nov. 18 to disclose the identities of a number of previously anonymous individuals in documents filed by Epstein victim Virginia Giuffre against the convicted pedophile's associate Ghislaine Maxwell in a defamation case, according to Insider.
Giuffre's civil lawsuit against Maxwell has generated a trove of documents relating to Epstein, which contain a number of redacted names, some of which Preska ordered unsealed on the premise that public interest outweighs the right to privacy.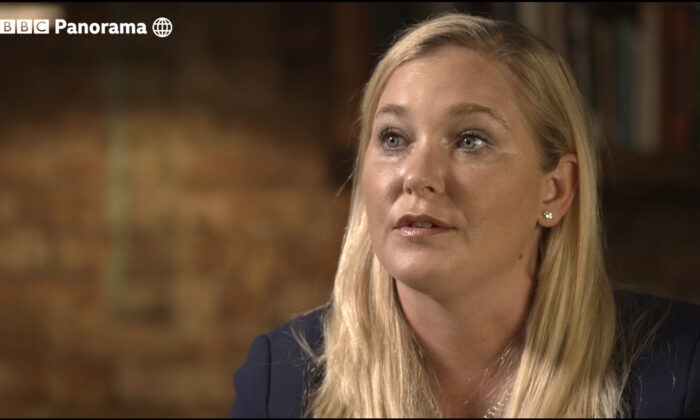 Eight "Non-Party Does" referred to in documents as Does 12, 28, 97, 107, 144, 147, 171, and 183, sought to remain anonymous amid concerns that their disclosure would harm their reputations, Fox News reported.
Preska disagreed in some cases, saying that much of the "purportedly sensitive information" had already been disclosed to the public during Maxwell's trial, according to Daily Mail.
While a timeline for the release of the documents and names has not been set, Preska identified some of the Epstein-linked individuals during the hearing.
The judge identified Doe 147 as Epstein victim Sarah Ransome, who testified publicly at Maxwell's sentencing and published a book about her experience, and granted numerous interviews, according to Insider.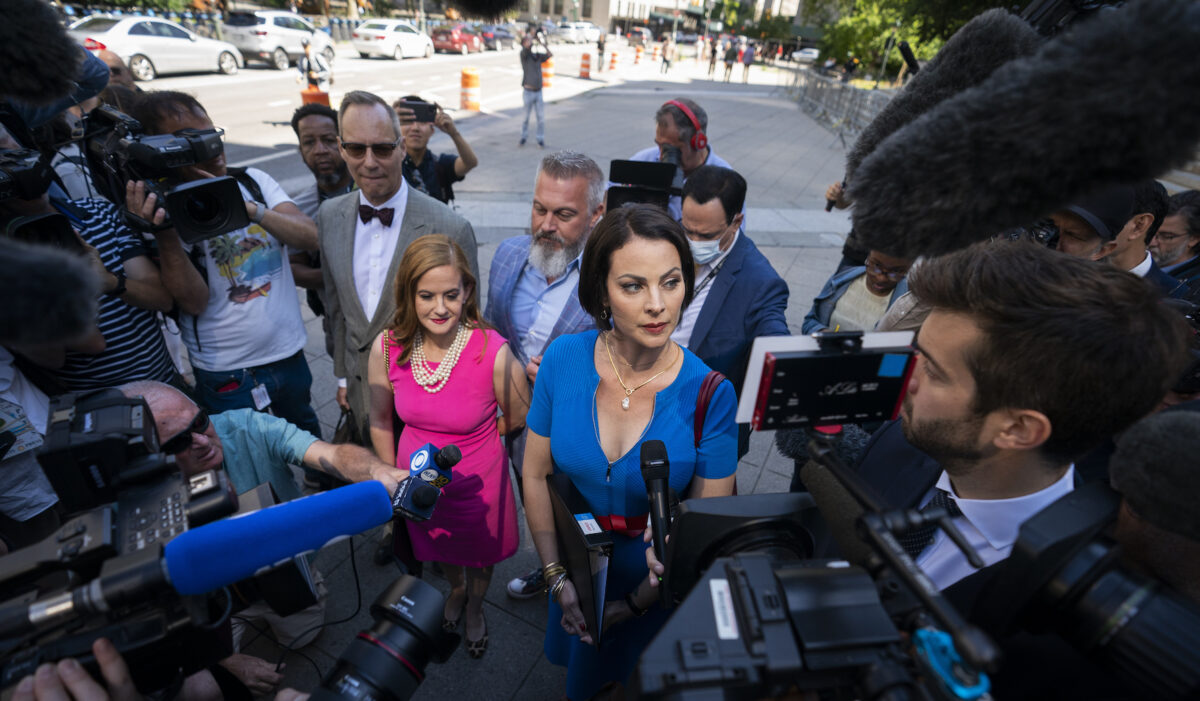 Another individual Preska identified was Emmy Tayler, a former personal assistant to Maxwell who was accused of playing a role in the sexual abuse of some of the victims, according to Daily Mail.
Tayler, who has denied any wrongdoing, was named in a batch of publicly available documents from another lawsuit, Preska said and ordered its release, according to Daily Mail, though it's unclear which of the Does is used in reference to Tayler.
Maxwell was convicted of sex trafficking and sentenced to 20 years behind bars.
Reuters contributed to this report.