Natalie Wynn, aged 30, had an ingenious solution to dodging a 75 euro (approx. US$84) baggage charge at the airport. The holidaymaker, bound for Fuerteventura in the Canary Islands in April of 2019, was stopped by a security officer who deemed her bag almost 9 pounds (approx. 4 kg) too heavy for the cabin.
The airline's limit was 13 pounds (approx. 6 kg).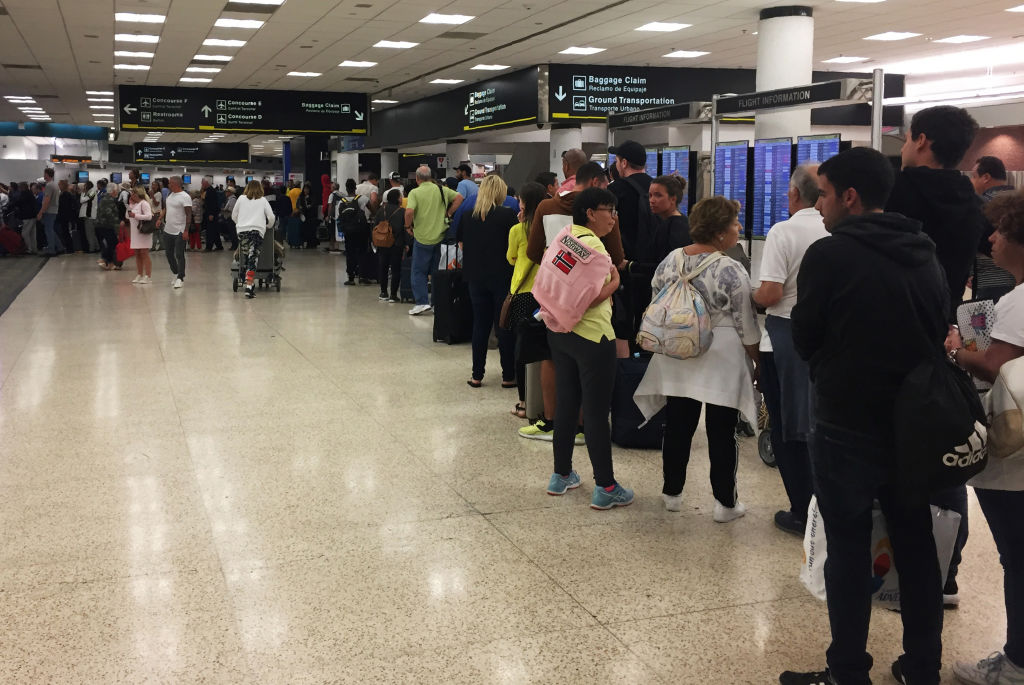 Natalie's solution? Unprepared to part with her money, the creative admin officer from Oldham in Greater Manchester, England, unpacked her hand baggage, piled on an extra 9 pounds of clothing, and brazenly walked on to the plane.
Natalie claims she added seven dresses, two pairs of shoes, two pairs of shorts, a skirt, and a cardigan to her existing outfit. Needless to say, it wasn't her most sartorially sophisticated moment. But it got the job done!
Thomas Cook passenger avoids £65 excess luggage fee by wearing nearly 4kg of clothing https://t.co/qXAsKDvStq pic.twitter.com/Sm4K38gW7s

— The Sun (@TheSun) April 11, 2019
"I was boiling, absolutely boiling!" Natalie told The Sun. "I put on four dresses, two pairs of shorts, I tied a dress around my neck, put a skirt on," the mom of five described. "I shoved two dresses down the dresses I had on, and two pairs of shoes as well, and a cardigan."
Allegedly the other passengers on the flight were very amused by Natalie's wardrobe escapades. Some even offered Natalie the extra space in their own suitcases after being won over by her ingenious solution to excess baggage fees. The in-flight entertainment was plentiful on this flight, that's for sure!
"Normally I check the weight of the baggage," Natalie explained, "but we got to the counter and they just stopped me … they wanted to charge us €75 each just to get it on the plane."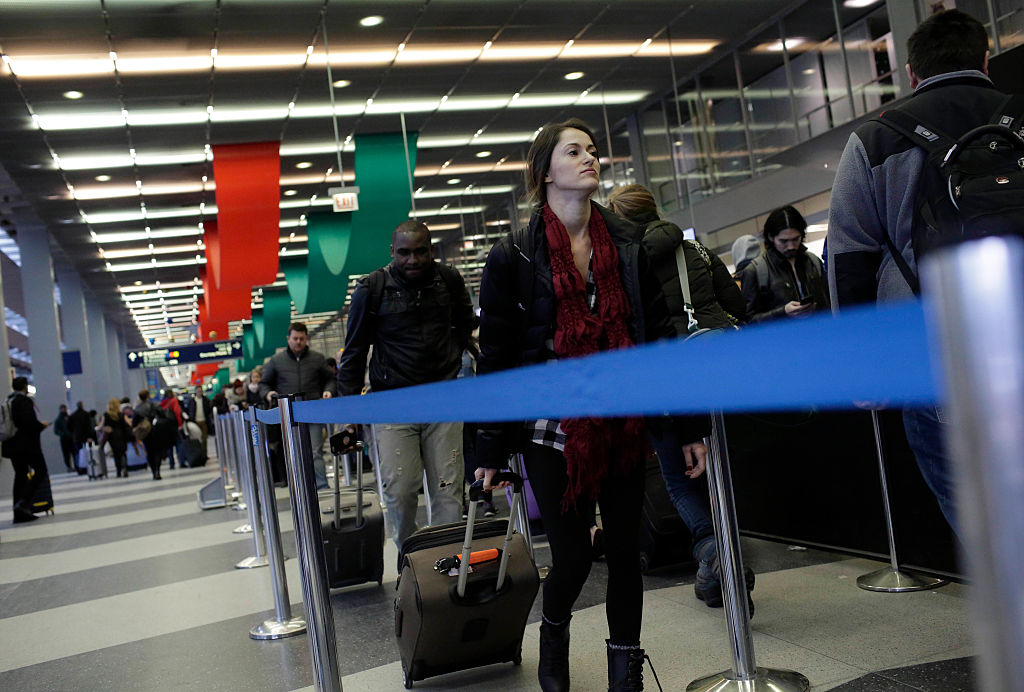 Natalie had booked an all-inclusive holiday; her food and drink were free of charge, so she didn't bring much spending money. A baggage fine would have cleaned her out. "I literally said, 'I'm not paying it,'" Natalie recalled, "and started putting my clothes on."
The industrious traveler and her friend even received a cheer when Natalie's friend also decided to perform the same fee-waiving trick. "Her baggage was also overweight," Natalie explained. "We were definitely a sight walking on to the plane."
A spokeswoman for Thomas Cook even hinted at praise for Natalie: "Natalie's ingenuity here is noted!" she said. "The good news for Natalie and the rest of our customers, is that later this month we are increasing our hand baggage allowance to 8kg (approx. 17.5 pounds)."
It wasn't all giggles, however. Once she'd boarded the plane, Natalie claimed to feel so hot that she might pass out. She quickly took off all of her excess clothing for the duration of the flight, but as funny as she might have looked, overheating on a plane is no joke!
James McElvar of Scottish boy band Rewind famously collapsed in the middle of a flight in 2015 after wearing all of his clothes to avoid baggage fees. "I thought I was a goner," he said.
Boy band singer collapses mid-flight after wearing all his clothes to avoid extra baggage fees http://t.co/6PmoJyrE3F pic.twitter.com/0wdsvzjE92

— People (@people) July 12, 2015
The airline that Natalie flew with, Thomas Cook, states in their guidelines that adults are allowed to travel with one item of hand baggage weighing up to 9 pounds, free of charge. Luckily, Natalie found a pretty unique way to retain her holiday spending money. "Saving €75 definitely put me in a good mood," she laughed.
"I was worried I would get a negative reaction," Natalie admitted, "people saying it was my own fault, but not one person said anything."
"It set up a good start to the holiday anyway!"