It can be quite scary to walk in a deserted street or parking lot at night without anyone around. Fortunately, for one woman in Indiana, a police officer came to protect her.
On the night of Sept. 10, Terri Mae, from Fort Wayne, was the last to leave Erin's House for Grieving Children alone after locking up the building. An uneasy feeling crossed her mind as she thought that she was alone.

"I was setting the alarm because I was getting ready to go and thinking about how my friend Benjamin wasn't there to walk out with me tonight," Mae wrote on her Facebook page.
Little did Mae know that someone was waiting for her at the parking lot—a police officer from Fort Wayne.
"I get to the middle of the sidewalk and I look over and see a patrol car sitting out watching over the parking lot!" Mae recalled.
It was a surprise for Mae. Feeling relieved, she couldn't help but go over to thank the officer, Quinton Hunter, for keeping her safe. And that was when Mae learned Hunter's amazing response.
"He told me that he specifically came back because he saw that there was only one car left in the parking lot and he wanted to make sure the driver (me) got to the car safely!" Mae wrote.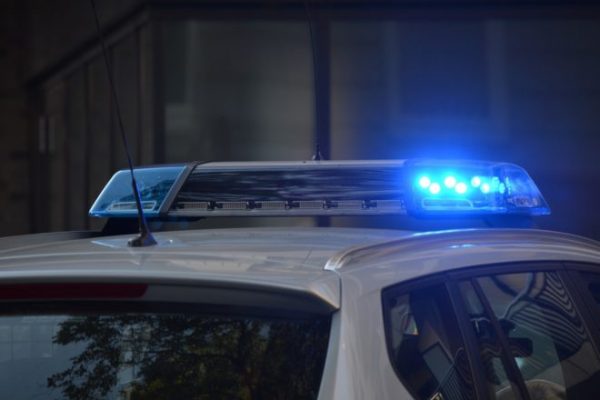 Mae learned that Officer Hunter is also helping other local youths.
"After talking I learned that, through many different avenues, he is a mentor to the youth in our area!" Mae wrote.
Touched by Hunter's action, Mae took a photo with him and uploaded it to Facebook to praise him.
"How lucky are we to have such an amazing man keeping us safe! Thank you Officer Hunter! You blessed my night tonight!" Mae concluded her post.
Guys… just want to give a shoutout to one of Fort Wayne's finest! After an amazing first night back to Erin's House…

由 Terri Mae 发布于 2018年9月10日周一
When news of Hunter's sincere actions spread, those who personally knew him shared that the officer is an amazing person.
One Facebook user wrote, "I've known him since high school. He is one of the nicest people I've ever met."
"Good dude right there I know him very well, this story doesn't surprise me at all," another user added. "He's been there for me anytime I needed anything and that's why I'll always be there If he needs anything."
You may also want to watch this video
Women must learn this easy self-defense trick to escape from a potential attacker or rapist