Marriage, as instituted by God, is the sacred union between a man and a woman that should be one that endures a lifetime.
A long-lasting marriage is built on faithfulness and trust. As a couple recites their wedding vows, they make a lifetime commitment to care for each other "for richer, for poorer, in good times and in bad, in sickness and in health, until death do us part."
Today, however, some couples feel a marriage is difficult to sustain. That is why this classic story from ancient China about a wife's selflessness and unswerving devotion to her husband—passed down through Chinese history with various renditions—has won the admiration of many.
What would you do if your husband had to leave to serve the country and his months away turned into years?There's one…

Gepostet von Shen Yun am Sonntag, 4. März 2018
Situated outside what is today Xi'an in Qujiang, near the Da Yan Buddhist Pagoda, there exists a famous cave with the plaque Gu Han Yao 古寒窑, or "Ancient Cold Cave-Dwelling."
This was the place where a young woman, named Wang Baochuan, once faithfully awaited her husband to return for nearly two decades.
As the story goes, Wang Baochuan was an intelligent and pretty lady who lived in the Tang Dynasty's capital of Chang'An. She was the beloved daughter of a wealthy family.
As a noblewoman, her parents had hoped Wang would marry a man of similar social status.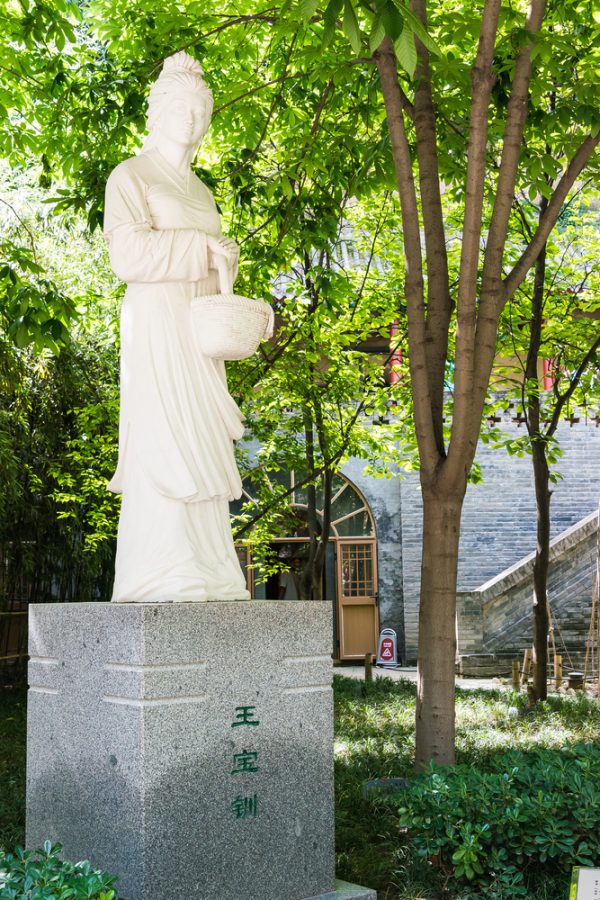 But Wang fell in love with Xue Pinggui instead.
Xue was a poor scholar of elite ancestry—he was the sixth grandson of General Xue Andu of the Northern Wei Dynasty. He ended up living a poor farmer's life for most of his early years after his father's death.
Wang was attracted to Xue's kindness and consideration for others. Though Xue was of a lower status, he was proficient at martial arts, the classics, and had a gentlemanly bearing.
While Xue felt Wang had a soft side, he was not weak. He carried an air of gracefulness of the nobility, but was not arrogant. He had the same feeling toward Wang, however, upon learning of her status, he felt despondent knowing he was an unsuitable match for her.
During the ceremonial tossing of the embroidery ball—a folk tradition of letting fate bring two strangers together to be married—all the aristocratic young men from all over the city came forward to present themselves after hearing about Wang's beauty.
Wang's parents waited expectantly for their daughter to toss the silk ball. Little did they know their daughter already had someone in mind.
Wang intentionally threw the silk ball toward Xue.
Wang's father was enraged. How could a shabby beggar be worthy of his precious girl? But his daughter insisted to marry the poor man, despite her father's objection. Outraged and displeased, he forced her out of the family.
Wang gave up everything she had and married Xue. After their marriage, they lived a frugal life in a cave dwelling built along the plateaus.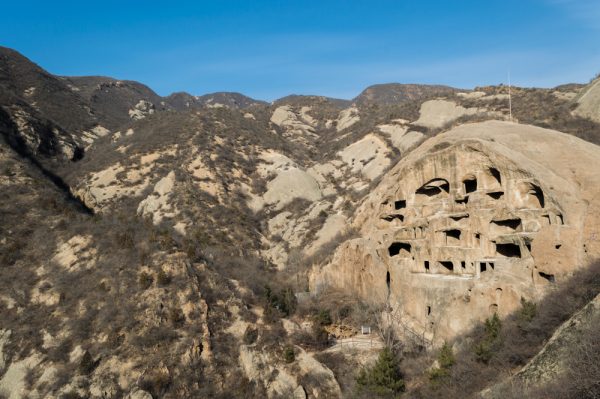 Ascertaining her husband was endowed with many hidden talents that were beneficial to the country, Wang encouraged Xue to take the imperial exams in the capital.
Xue, initially reluctant to leave her alone, departed following Wang's assurance that she would be fine.
Since then, the devoted wife stayed alone in the desolate cave, having no idea how long he would be gone.
Having her life stripped down to the bare necessities, Wang struggled through the frigid winter each year, enduring loneliness and destitution, faithfully waiting for her husband to come home.
Occasionally, she would hear news of her husband.
Worried about her well-being, her mother, after finding out where she lived, would visit her secretly every now and then, bringing food and money.
Even though her concerned mother tried talking her into giving up and returning home with each visit, Wang remained unwavering in her determination.
The devoted Wang refused to give up hope that her husband would return home one day.
Eighteen bitter winters passed. One snowy day, Xue finally returned to the cave as a distinguished general of the emperor's army. Wang's sacrifice was not futile. The couple was reunited after a long time.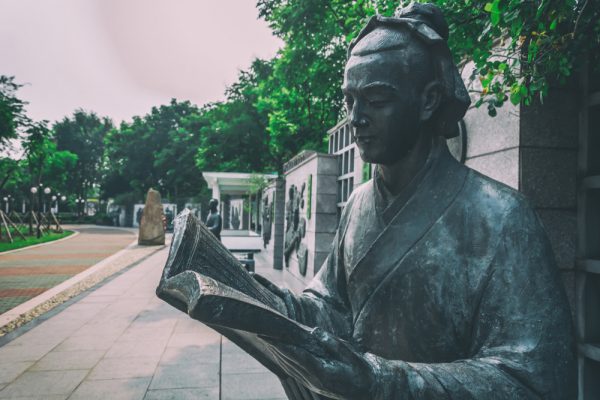 What had Xue been doing during those 18 long years?
It transpired that Xue had excelled in the imperial exams and was tasked to lead an expedition to defend the country against rebel forces.
Being a courageous and skillful general, Xue caught the attention of Emperor Taizong. "I am trying to find new generals to entrust military matters to, and none compare to you," Emperor Taizong said, per an excerpt from the Old Tang Annals.
Xue was appointed as an important general and served the reigns of two emperors.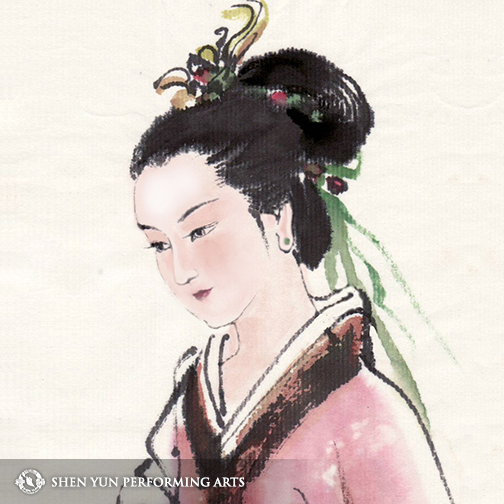 Wang remained faithful to her husband from the very beginning.
Even with the opportunity to leave the cave and return to her comfortable home with her mother, Wang chose to endure destitution and loneliness to await her husband's return. She is an embodiment of the traditional Chinese woman for her outstanding virtues. Unsurprisingly, this true tale of devotion and perseverance has been passed down over the generations.
In 2018, the classic story of Wang and Xue was brought onto the modern stage by New York-based performing arts company Shen Yun in the dance piece "Devotion."
The Epoch Times considers Shen Yun Performing Arts the significant cultural event of our time and has covered audience reactions since the company's inception in 2006.