The White House on Monday called on employers to adhere to the Biden administration's COVID-19 vaccine mandate for private businesses, after an appeals court temporarily blocked it on Nov. 6.
"We think people should not wait," White House principal deputy press secretary Karine Jean-Pierre told reporters, responding to a question on whether employers should hold off on requiring employees to be vaccinated after the Fifth Circuit Court of Appeals over the weekend put the mandate on hold as judges decide whether or not to overturn it.
A panel of the U.S. Court of Appeals for the Fifth Circuit asserted in an order on Saturday that there may be constitutional issues with Biden's private employer COVID-19 vaccine mandate.
The court made its ruling in response to a legal challenge against the requirement filed by several states, including Texas, Utah, and Mississippi; and numerous businesses including the American Family Association, among others.
"We say: do not wait to take actions that will keep your workplace safe," Jean-Pierre said. "It is important and critical to do, and waiting to get more people vaccinated will lead to more outbreaks and sickness."
Employers "should not wait" for legal matters to be resolved before adhering to Biden's vaccine requirement, which would be enforced on Jan. 4 unless courts rule otherwise, Jean-Pierre added.
"They should continue to go—move forward and make sure that they're getting their workplace vaccinated," she said.
The court temporarily froze the president's vaccine mandate for private businesses, writing that "the petitions give cause to believe there are grave statutory and constitutional issues with the Mandate."
Petitioners said the mandate, promulgated as an Emergency Temporary Standard (ETS) by the Department of Labor's Occupational Safety and Health Administration (OSHA), should be struck down because it exceeds OSHA's authority under the Occupational Safety and Health Act.
They said that the authority is limited to workplace-related hazards, while the risk from COVID-19 is "a society-wide danger." They also said the mandate doesn't make sense because determining whether COVID-19 is a workplace hazard depends on employees' age and health, not how many co-workers they have as outlined in Biden's order.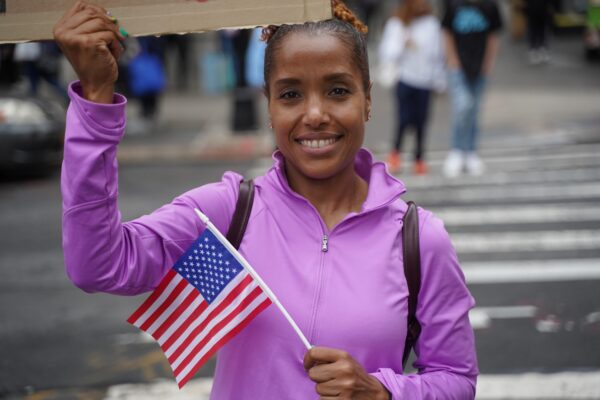 The Department of Justice filed a response to the court's decision on Monday.
While House officials have suggested they are optimistic that the mandate will be upheld.
White House chief of staff Ron Klain, a top confidant to the president, told NBC's "Meet the Press," over the weekend that he is "quite confident" that the "validity" of the requirement will eventually be upheld.
"If OSHA can tell people to wear a hard hat on the job, to be careful around chemicals, it can put in place these simple measures to keep our workers safe," he said.
In an emailed statement to The Epoch Times over the weekend, Solicitor of Labor Seema Nanda said the agency is "confident in its legal authority" and claimed that the mandate is meant to deal with "a grave danger" posed by COVID-19, the disease caused by the CCP (Chinese Communist Party) virus.
"We are fully prepared to defend this standard in court," Nanda said.
The Epoch Times has contacted the White House for additional comment.
Zachary Stieber contributed to this report.