May 13 might seem like just any other day of the year; however, to the millions of people around the world who strive to goodness and return to traditional ways by following the tenets of Truthfulness, Compassion, and Tolerance, this day holds a lot of significance. It is sure to go down in the annals of history as one of the most important days of modern times.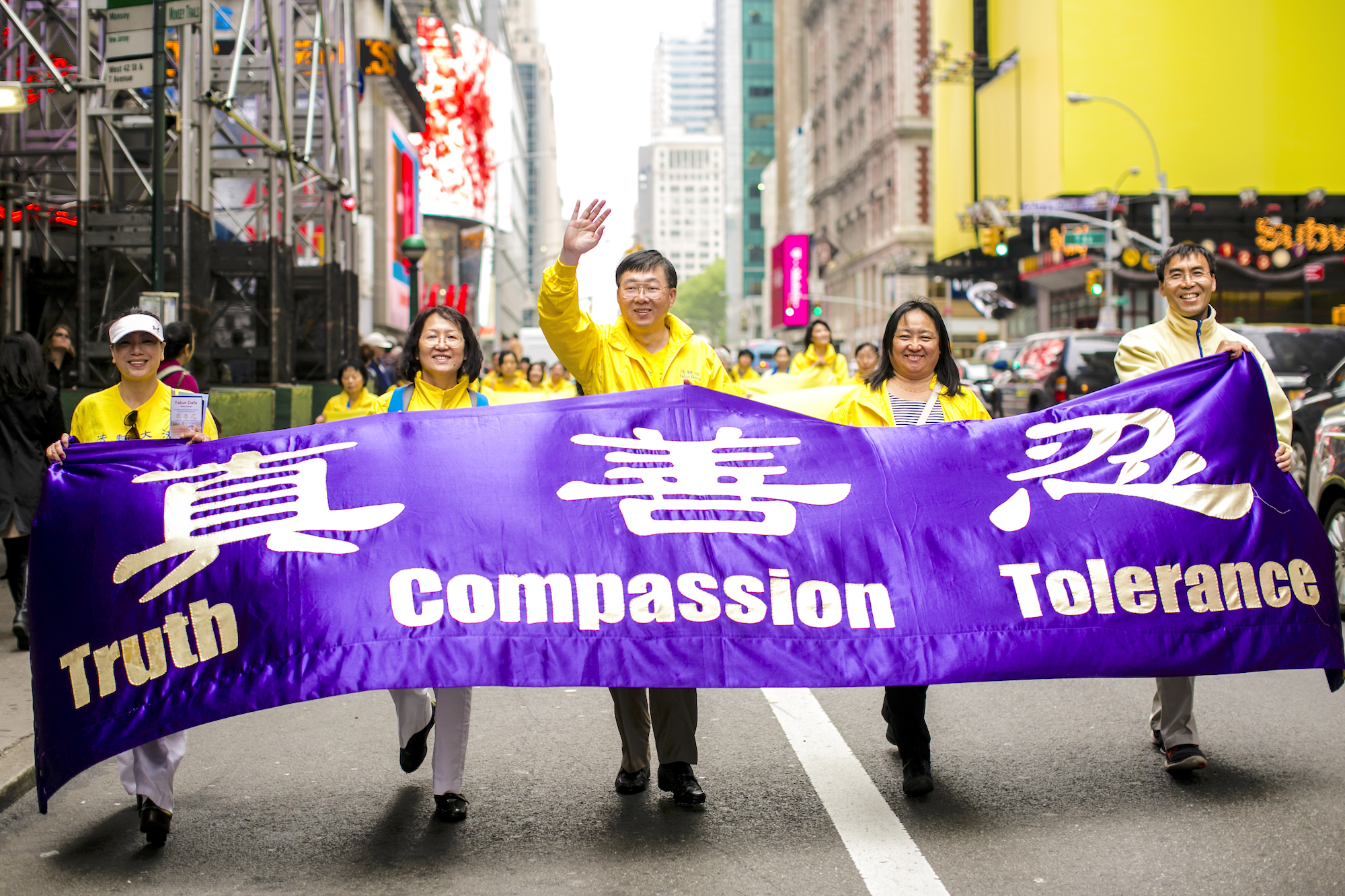 May 13 is a day of remembrance, as well as a day of celebrations; it is World Falun Dafa Day.
Falun Dafa is an ancient spiritual and meditation practice that has its origins in China. Mr. Li Hongzhi, the founder of Falun Dafa, brought the teachings out to the public for the first time in his hometown of Changchun in northeastern China on May 13, 1992, making this a very special date. May 13 is also Mr. Li's birthday. Mr. Li published the complete teachings in the book Zhuan Falun, which was listed by the Beijing Youth Daily as the best-seller in 1996.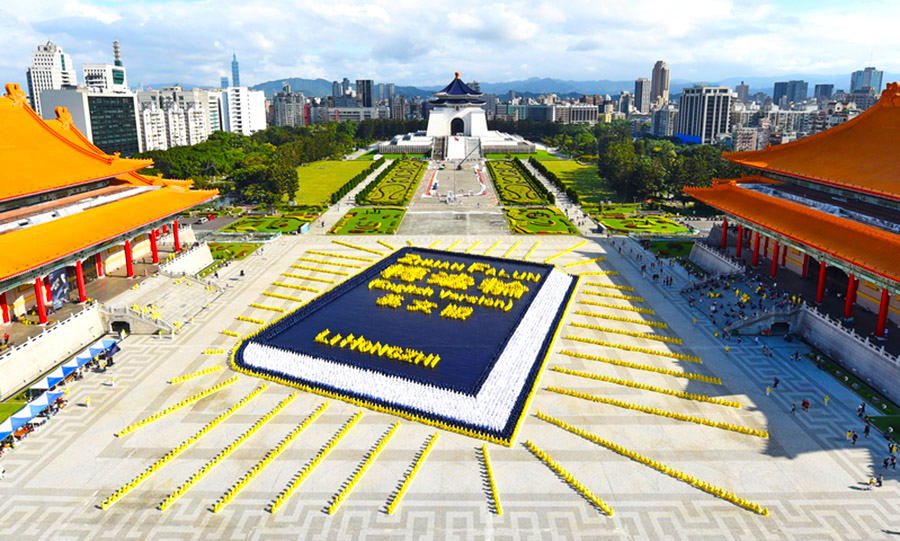 By 1999, Western news outlets like the New York Times and Associated Press quoted state officials as saying that between 70 million to 100 million people in China had taken up Falun Dafa. However, on July 20, 1999, the world turned upside down for the followers of Falun Dafa as their numbers swelled. The then-communist regime leader, Jiang Zemin, announced a campaign of persecution.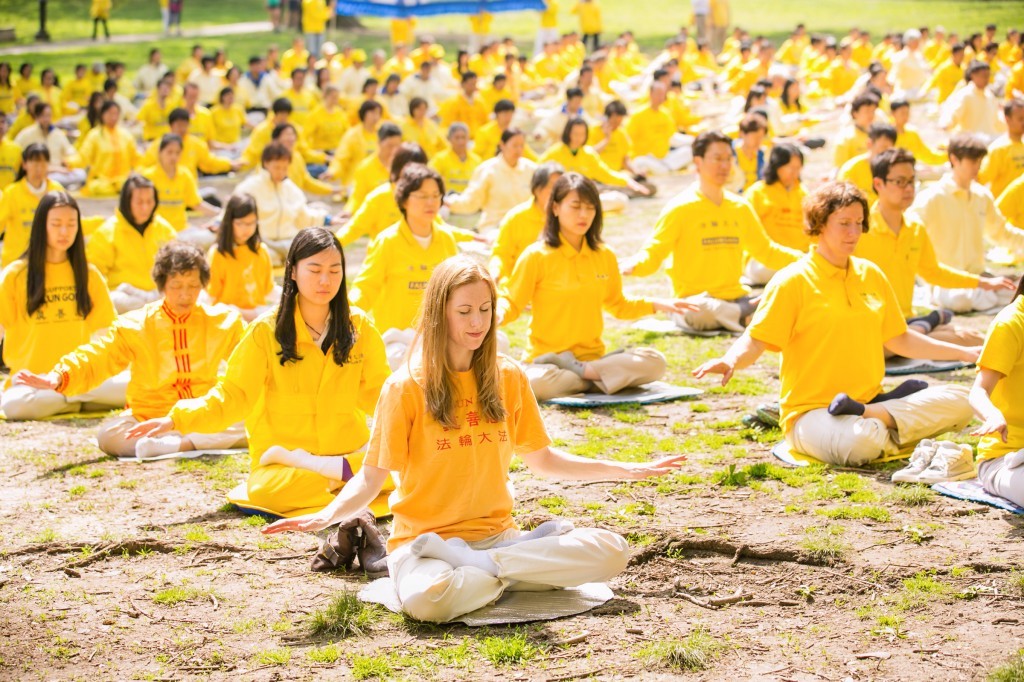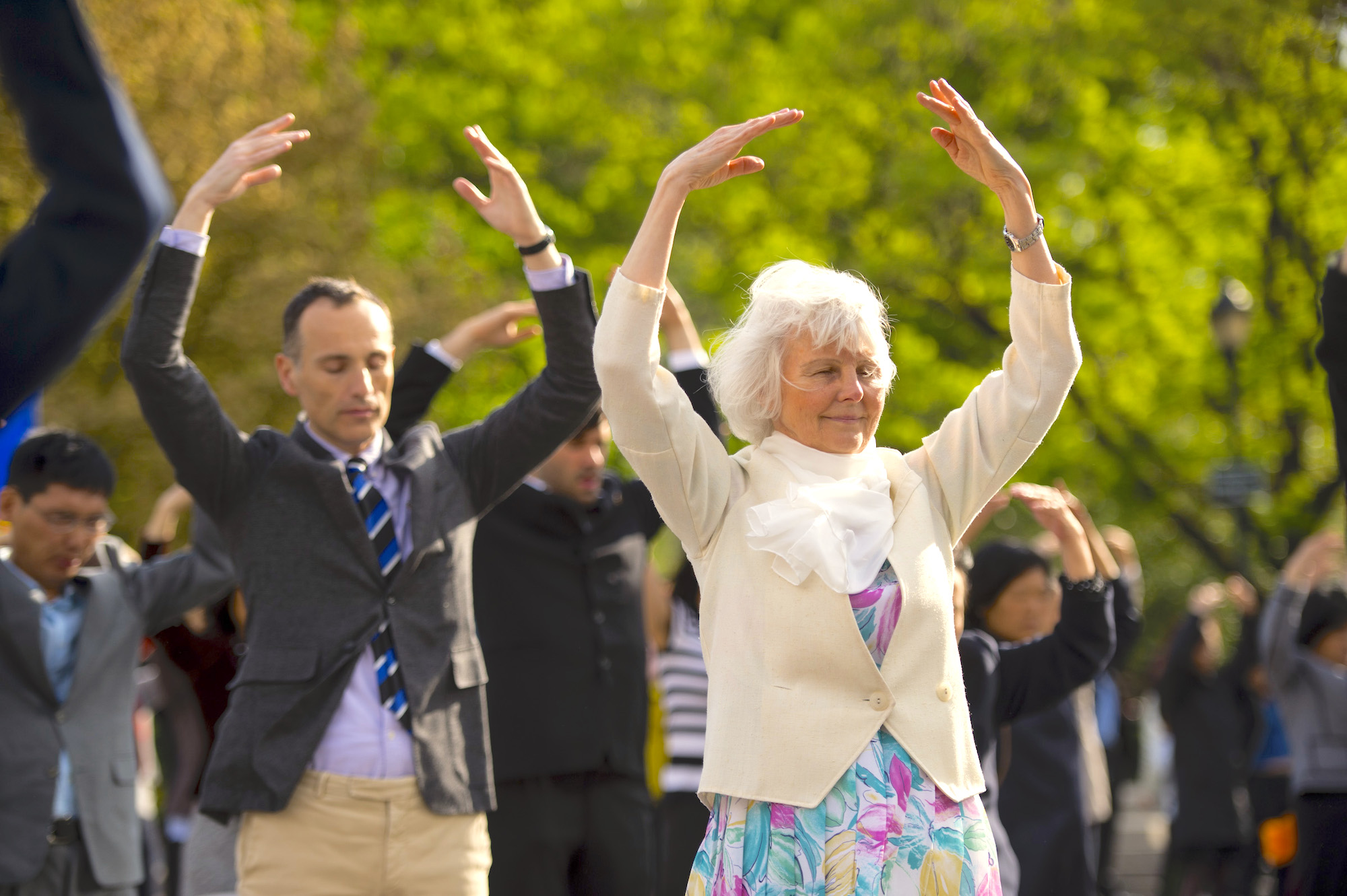 The practice was slandered by the Chinese media, and hundreds of thousands of adherents were detained in sports stadiums around China. This was followed up by more mass detentions, torture, brainwashing, and rape. To make matters worse, Falun Gong practitioners have also been targeted for their organs by the multi-billion-dollar organ-transplant industry.
It has been reported that some 865 hospitals have been involved in organ transplantation. Since 2006, researchers have provided evidence that Falun Gong practitioners have been blood-typed and organ-matched while in custody and then slaughtered for their vital organs as needed.
The victims are cremated afterward, leaving behind no evidence of the crime committed. Families and loved ones of the innocent victims never find out what happened to those killed in this way.
So May 13 is indeed a day of remembrance.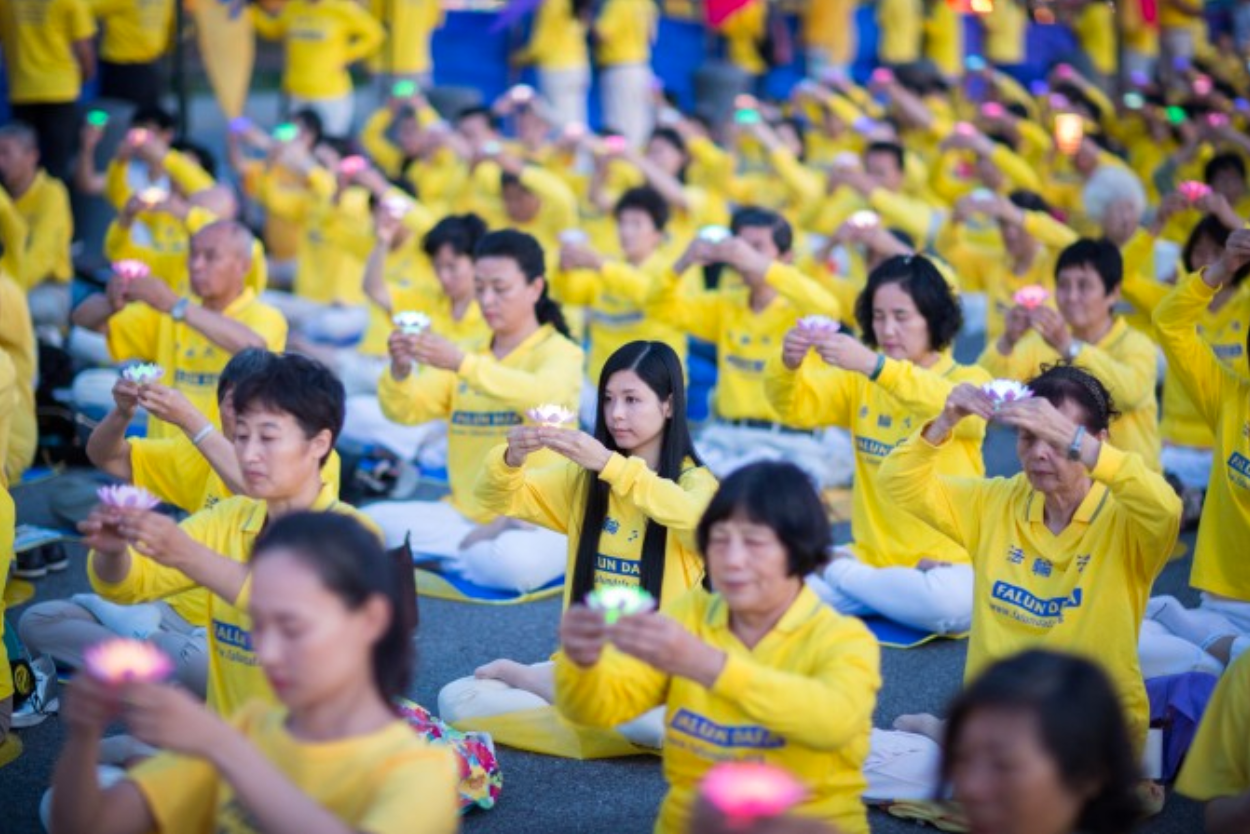 Those who follow the principles of the practice and do the five sets of exercises report amazing improvements in their health, often with miraculous results. When a survey of 6,478 practitioners took place in Dalian, China, in 1998, over 99.8 percent reported improvements, 92 percent with symptoms of their illnesses having disappeared, 7.74 percent discovered moderate improvement, and just 0.14 percent having no obvious improvement.
With such startling results common to adherents, it is not hard to see why adherents of Falun Dafa continue their practice. The first World Falun Dafa Day was celebrated in 2000. Since then on this day, each year, Falun Dafa practitioners from over 100 countries in the world gather to show their gratitude to Mr. Li for introducing the practice. Majestic parades, soul-stirring music, and colorful costumes are a few spectacles that meet the eye on this day. The year 2019 marks the 20th year of World Falun Dafa Day.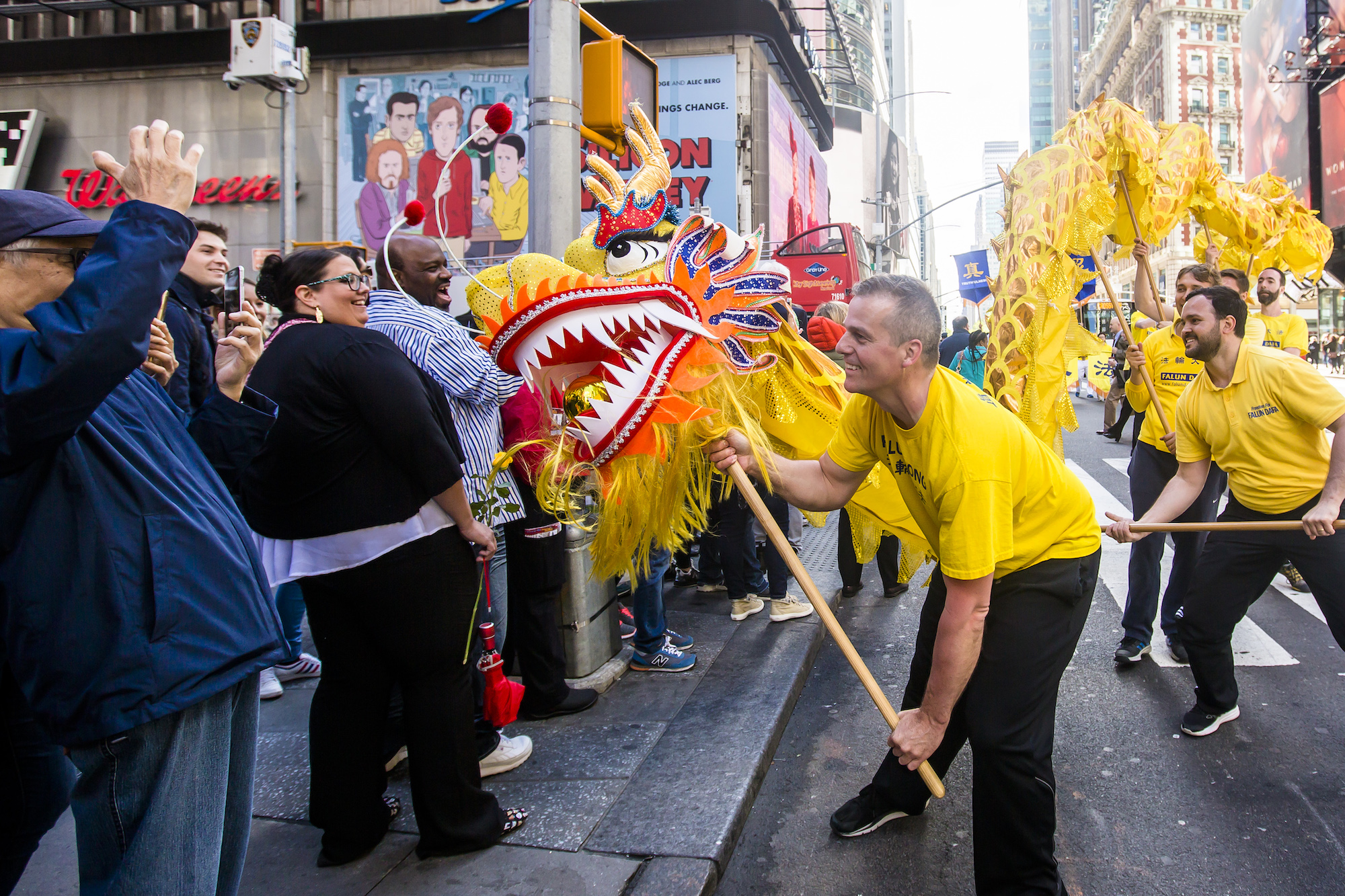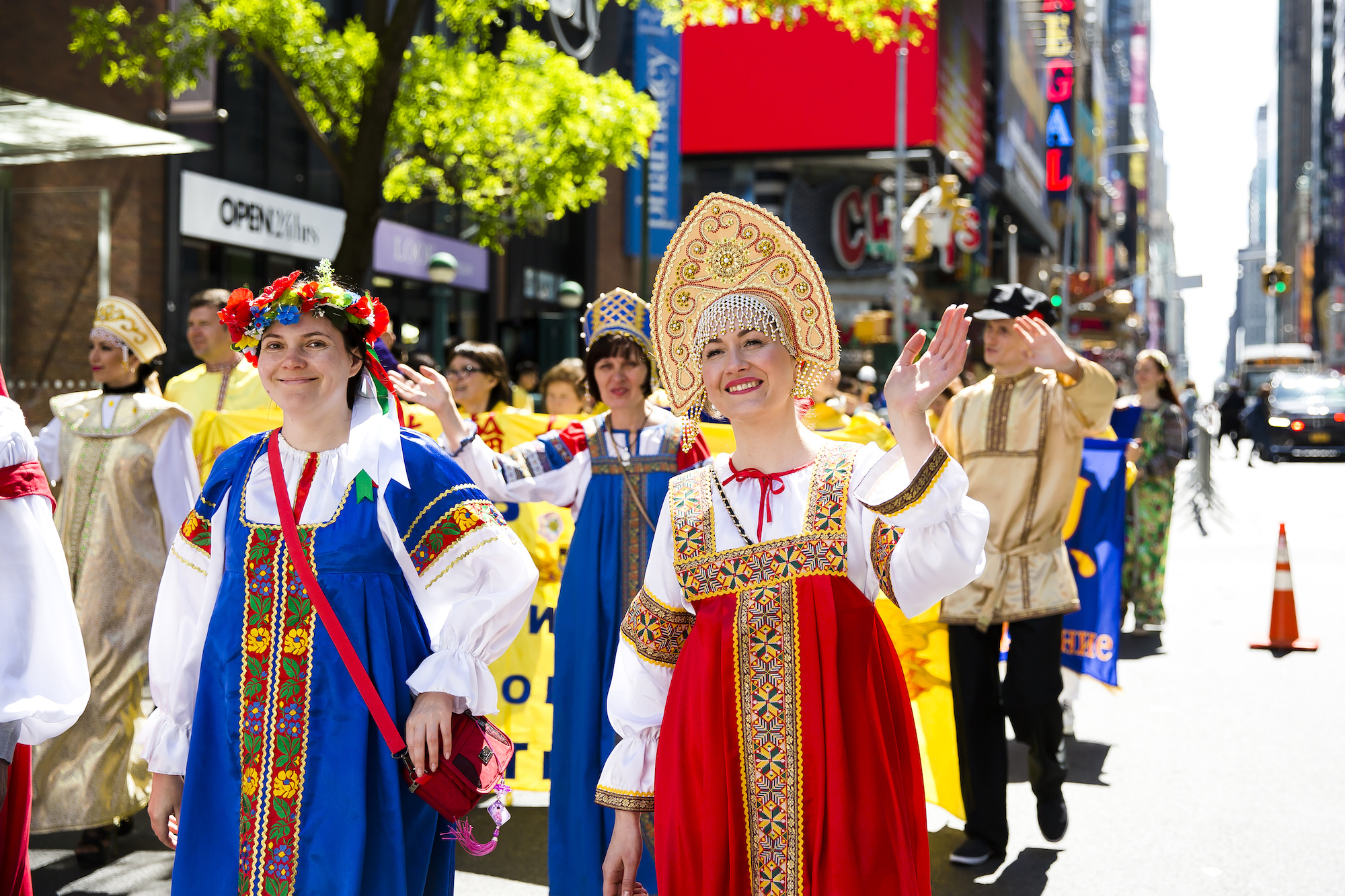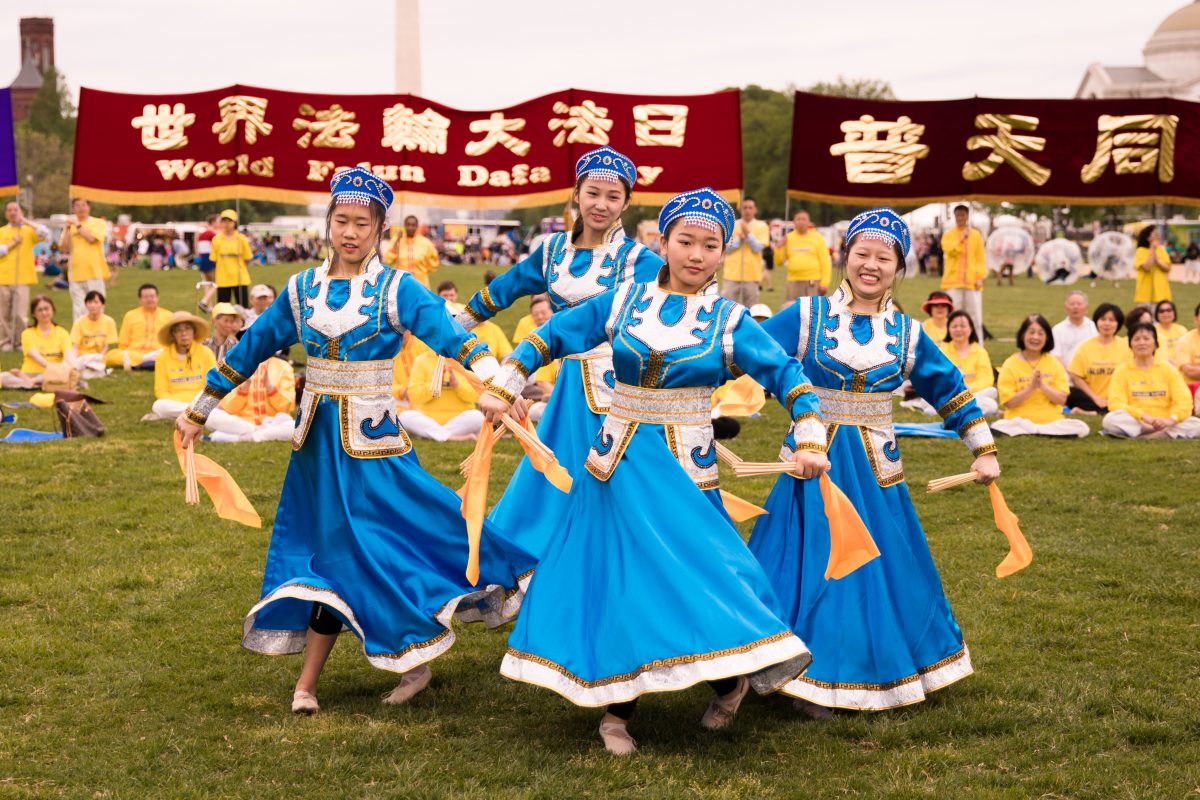 In 2018, in World Falun Dafa Day celebrations in Washington, D.C., some practitioners of Falun Dafa were asked to describe what this special day meant to them. Mr. Liu Dexi began practicing Falun Dafa in China in 1998. As a small business owner at the time, he became more honest in his dealings with others, and his bad temper soon dissolved.
"After I began practicing Dafa, I followed its principles in everything I did," Liu said. After the crackdown began in 1999, Liu and his wife joined in the silent appeal in Tiananmen Square along with 10,000 others. He was arrested and sentenced to jail, eventually serving more than 10 years. During that time, he was tortured.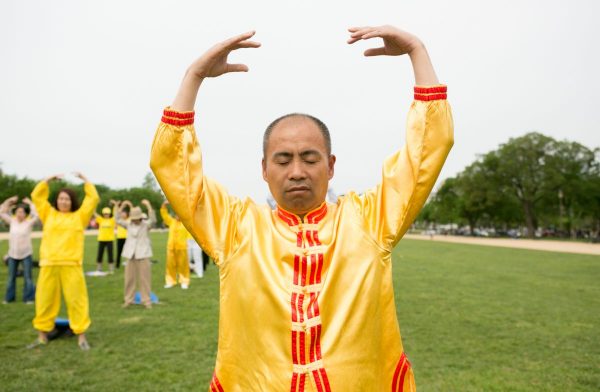 "I feel so honored to celebrate Dafa Day outside of China," Liu said. "I don't know how to express my feelings. Yeah, it is really good. It is great."
Sheng Xue, a Chinese-Canadian poet, author, and journalist spoke at World Falun Dafa Day in Toronto in 2018 and said Falun Dafa adherents had created "a miracle of our contemporary times" because of the sheer numbers practicing and their quiet persistence in the practice despite the ongoing persecution.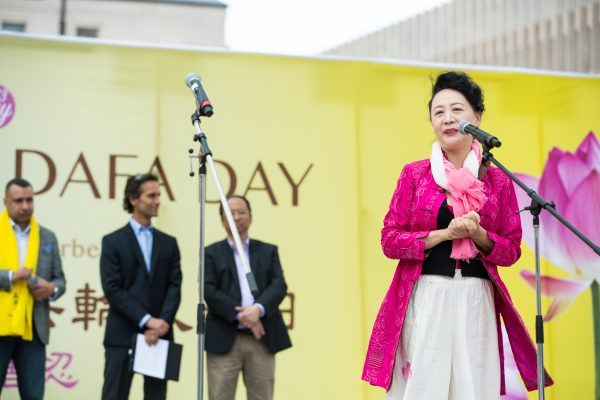 Indeed, this is a day of celebration globally, which is still shadowed by the persecution in China.
Watch the video of World Falun Dafa Day celebrations: