LaVonte Dell was on his way to Westland mall in Michigan the afternoon of April 18 with his 3-year-old in the backseat when officer Joshua Scaglione pulled him over because of his tinted windows.
"My first thought when he approached me was here come the tickets," the 28-year-old told the Epoch Times.
To his surprise, he was wrong.
"The oficer asked me to step out and speak to him. We went to the back of my car, and he asked why she [his daughter] didn't have a car seat, and I explained to him what I was going through."
Lauren has been without a child seat for about a month.
Dell, who works at Link Engineering, said his paychecks are being garnished due to a mishap in the unemployment system that started four years ago.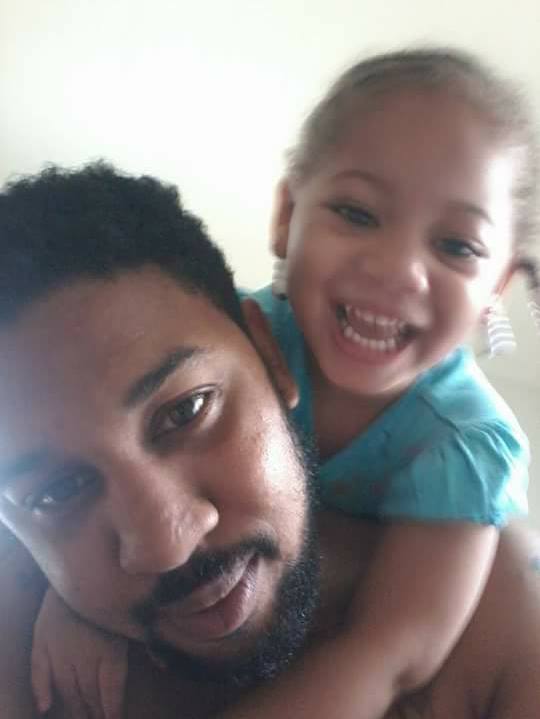 "I collected unemployment benefits in 2012. It's an automated system that can go back within six years, and they flag you for fraud with no evidence," he said.
He also said Lauren's mother—his girlfriend, London, 26, whom he has been with for almost seven years—makes up in bills where he can't. 
In short, it put him in a financial drought. 
Dell told Scaglione that he doesn't like asking people for help "or looking for a handout."
When asked if he was ever concerned for his child's safety, Dell said, "Of course! She wore a seat belt, but it's no child seat."
Scaglione told Dell to follow him to Walmart, where they found the proper child seat for his daughter. When they were getting ready to check out, Scaglione pulled out his wallet and paid for the car seat with his own money. 

Days later, Dell is still shocked about Scaglione's actions, saying, "Usually when an officer tells you step out, it's never good."
"I was literally overwhelmed. I kept thanking him," he said. 
Dell concluded that Scaglione didn't write him a ticket because "a ticket wouldn't have helped my situation," he said.
He also admits that he has never met an officer like Scaglione, someone "who actually cared about my well-being." 
Dell said his daughter loves her new child seat and although he rarely shows emotions, that day was very special. "I almost came to tears," he said.