Australia's former defence minister is warning that a "kinetic war" with China is likely in the next five to 10 years, saying he believes the Chinese Communist Party (CCP) will push to dominate the Indo-Pacific region.
"Five years ago, I would have said that the possibility was very unlikely—now I would have to say that the possibility is more likely than it was then," Christopher Pyne said during an address to the University of Adelaide on Monday.
"Not a cyber war, but a real one involving loss of life, destruction of military platforms, with aggressors and defenders on different sides," he added.
"This isn't rhetoric. This is something that you and I may well have to confront in the next five to 10 years."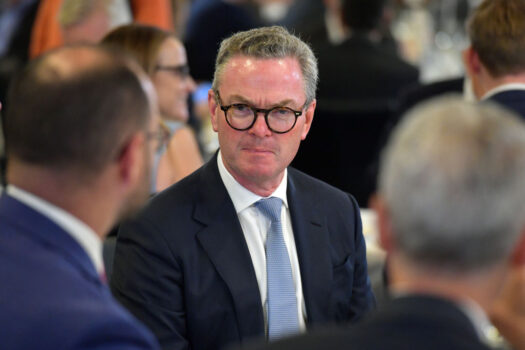 Pyne, who currently works for Ernst and Young as a defence consultant, has served as the defence industry and defence minister under Prime Ministers Malcolm Turnbull and Scott Morrison.
He said the CCP's takeover of Hong Kong, and its treatment of the Uyghur minority was evidence that Chinese Leader Xi Jinping had ambitions to dominate the Indo-Pacific region.
Taiwan, however, was the "most concerning" flashpoint, according to Pyne, who also called for allies to continue engagement with China, rather than containment.
In recent months, Chinese military jets have made near-daily incursions into Taiwanese airspace, with the largest being in late March, when 20 Chinese military planes entered its Air Defence Identification Zone.
U.S. Admiral Philip Davidson, head of U.S. Indo-Pacific Command issued a dire warning in response to Beijing's increasing military build-up, saying he believed China could invade Taiwan "in the next six years," while other analysts believe the timeframe could be shorter.
Pyne said Xi was sending a "clear message" to the Biden administration with a recent speech to the CCP's rubber-stamp legislature, claiming the People's Liberation Army (PLA) would "be prepared" for any complex situation.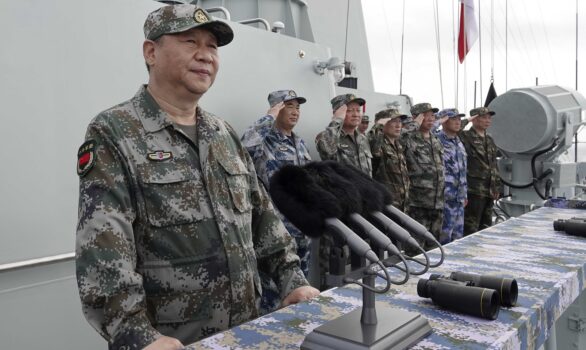 "While the United States still accounts for $1 in every $2 spent on military in the world—a staggering statistic—China's published defence spend will be $US210 billion in 2021," he said.
"China's military is very capable in an asymmetric war against the United States and its allies around the island chains of the western Indo-Pacific and Southeast Asia," Pyne claimed.
Joseph Siracusa, an adjunct professor of the political history of international diplomacy at Curtin University, previously told The Epoch Times that any move on Taiwan by the CCP was "driven by fear and weakness, not strength or expansionism."
"The expansionist story is a falsehood that the military-industrial complex tells each other as they go onto sell the latest weapon system," he said.
Meanwhile Yue Shan, a China political analyst, and Epoch Times contributor revealed that despite record defence spending, the Chinese military is suffering from significant recruitment issues.
"Under the one-child policy, many young people are spoiled and do not want to bear hardships—this phenomenon is known as 'little emperor syndrome,'" he wrote.
"The second reason is family obligations. For example, the young man does not want to join the army because he is being groomed to take over the family business," he added.
Yue also pointed to the lack of belief among Chinese in CCP ideology, and low morale within PLA ranks as additional hurdles to recruitment. CCP leadership have attempted to shift this trend however.
"Since Xi Jinping took over the military, the CCP has issued strict penalty requirements on people who refuse to serve in the military," Yue wrote, but noted the move has done little to address the problem.