A witness has revealed that the Walmart manager who shot and killed six co-workers at a Virginia store before turning the gun on himself appeared to have targeted specific people rather than firing at random.
While one witness described the gunman as shooting wildly, another said it appeared he was looking for specific people to target and allowed someone to leave the scene unharmed.
Jessica Wilczewski, a witness to the shooting who the gunman spared, told The Associated Press she was present in the break room of the Walmart in Chesapeake late Tuesday when team leader Andre Bing entered armed with a handgun and opened fire.
"The way he was acting—he was going hunting," Wilczewski told the outlet on Nov. 24. "The way he was looking at people's faces and the way he did what he did, he was picking people out."
Wilczewski, a new employee at the Chesapeake location, said that she saw Bing shoot certain people who were already injured on the ground, apparently to make sure they were dead.
"What I do know is that he made sure who he wanted dead, was dead," she said. "He went back and shot dead bodies that were already dead. To make sure."

She said she had only worked at the store for five days and suspected that may have been the reason Bing let her live.
After the shooting started, a co-worker pulled her under a table for cover, Wilczewski said.
Bing at one point told her to get out from under the table and when she did, he told her to "go home" and let her go.
By contrast, another Walmart employee, Briana Tyler, told The Associated Press in an earlier interview that Bing seemed to fire at random.
"He was just shooting all throughout the room. It didn't matter who he hit," she told the outlet on Nov. 23.
While police are still trying to determine a motive for the shooting, several employees of the Chesapeake Walmart told media outlets that Bing seemed to have struggled with "anger issues."
Timeline
The first 911 call came in at 10:12 p.m. on Tuesday night, and the first officers arrived at the store several minutes later, Chesapeake Police Chief Mark Solesky told reporters during a news conference.
Solesky said that about four minutes after officers entered the store at 10:16 p.m., they declared the scene safe.
Bing was found dead in the store's break room along with two others. A fourth person was found dead near the front of the store.
Three others were rushed to nearby hospitals but later succumbed to their wounds. At least six more victims were taken to hospitals for treatment, with two later discharged and one remaining in critical condition.
Police said Bing, who was not known to law enforcement before the shooting, died of a self-inflicted gunshot wound.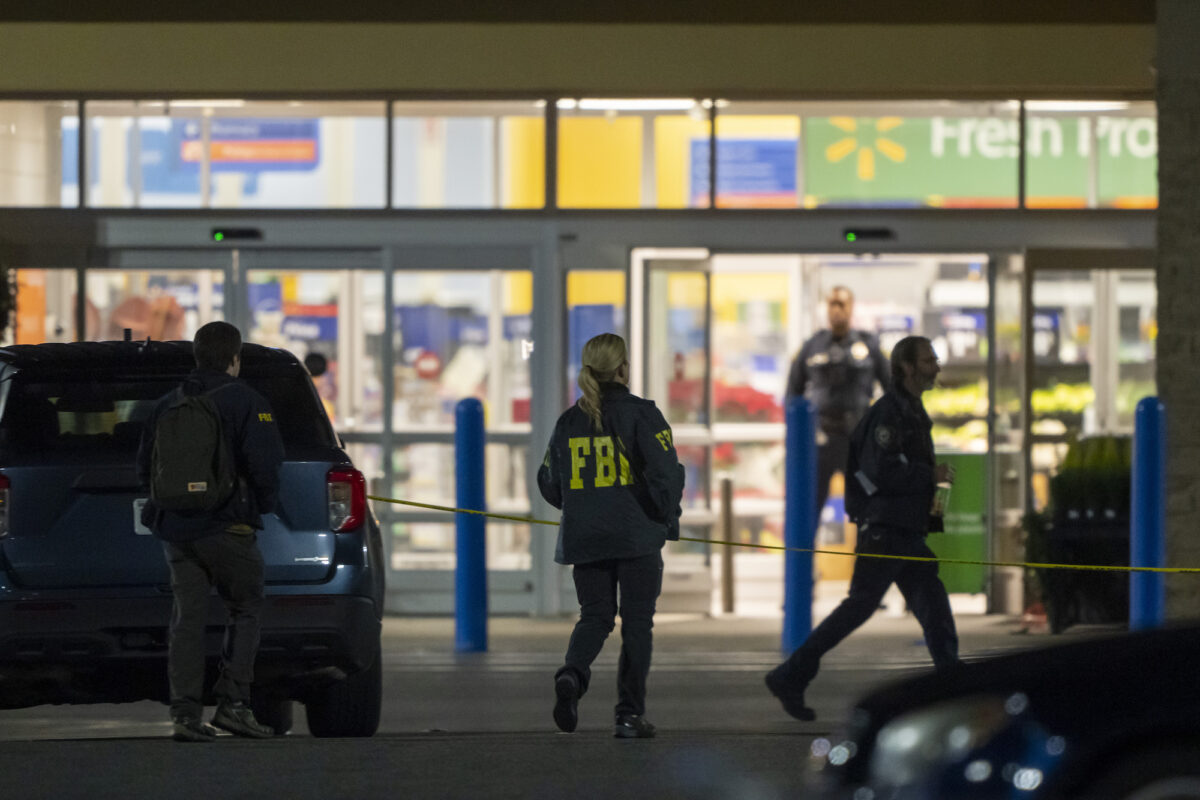 Walmart CEO Doug McMillon issued a statement in response to the shooting.
"The devastating news of last night's shooting at our Chesapeake, VA store at the hands of one of our associates has hit our Walmart family hard," McMillon said in a post on LinkedIn on Nov. 23.
"My heart hurts for our associates and the Chesapeake community who have lost or injured loved ones. We are here for them today and in the challenging days ahead, they will have our support," he added, thanking first responders and others in helping to "navigate this tragedy."
The incident brought back memories of a mass shooting at a Walmart in El Paso in 2019, when a gunman opened fire at the store, killing 22 people.
The Associated Press and Zachary Stieber contributed to this report.