When you watch old movies, browse antique magazines, or recall your mother or grandmother's style, perhaps you wish those traditional beauty standards weren't a thing of the past. You might be surprised to learn that there is a thriving community of vintage, retro, and reproduction (repro) businesses—and enthusiasts—that honor and replicate the beauty and fashion of decades gone by.
Gabriela Hernandez is among them. Since 2004, her vintage makeup company Bésame Cosmetics, based in Burbank, California, has been recreating beauty staples of the 1920s to the '60s for new generations to experience and enjoy.
What was the secret to women's simple, classy style back then? According to Hernandez, "the whole thing about vintage is that less is more. People had less, but they made it work, and they really did a good job because they groomed themselves well."
The final touch in a polished vintage look is historically accurate makeup. But while you can wear dresses, hats, and shoes made years ago and carefully preserved, you can't use decades-old cosmetics for more than historical reference. That's where Hernandez and her retro-inspired products come in.
Although it started as a niche interest, her company has grown into a recognized and respected cosmetics brand. Bésame's award-winning products have been featured and reviewed multiple times in Vogue, Allure, and many other print and digital publications, and won fans in customers from around the country.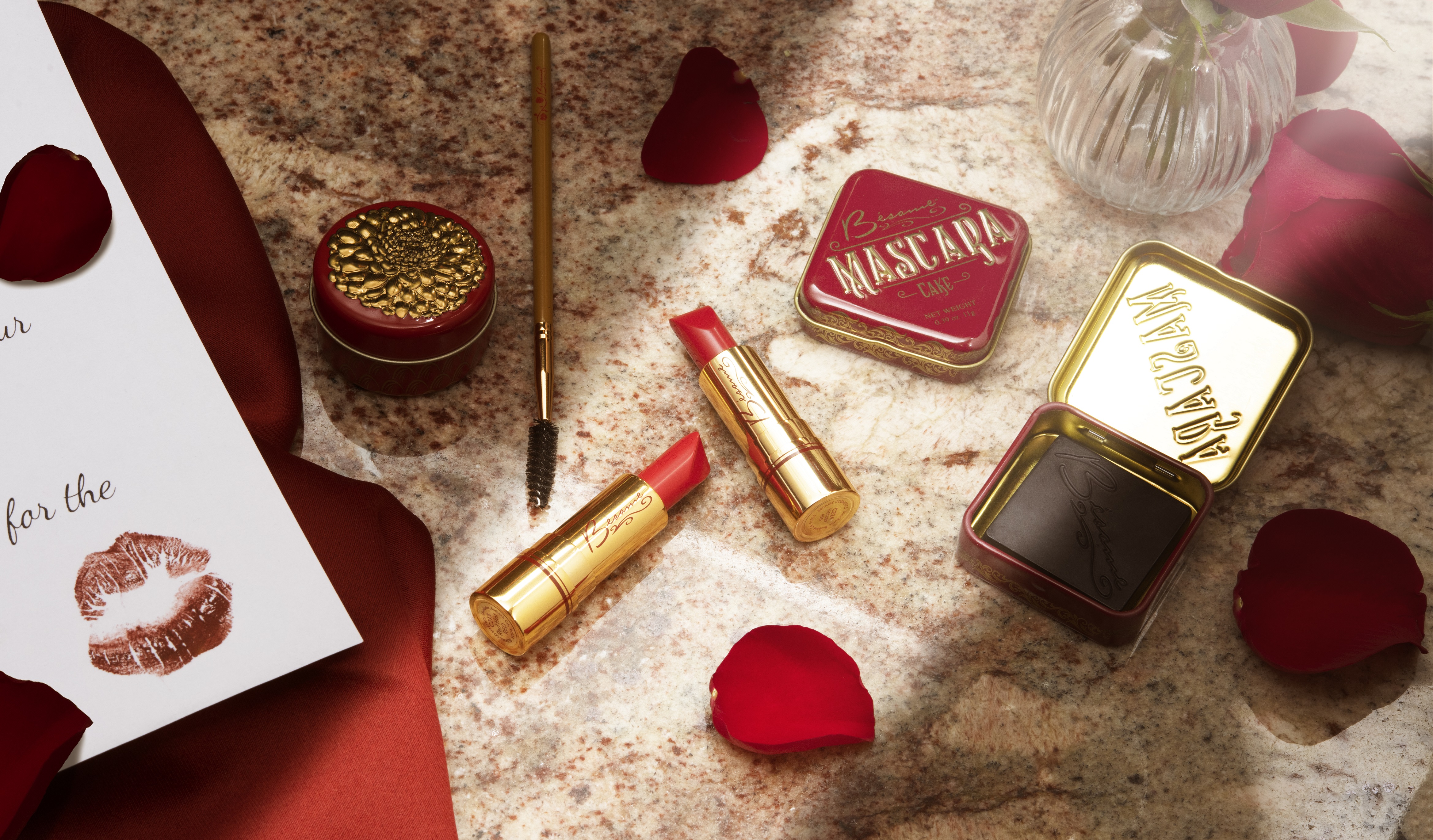 Inspired by the Past
Growing up in Buenos Aires, Argentina, Hernandez remembers watching her grandmother putting on makeup to get ready for each day. It was more than just routine; it was a romantic experience.
Young Hernandez was fascinated by the design of her grandmother's antique cosmetics. She adored "the way those were made, and the romance of makeup in the past," she said. Hernandez studied design, so it's not surprising that one of her favorite things about vintage makeup products is "the way that the containers were designed purposely to convey more than just a functional piece, but more of a jewelry-type aspect." Rather than the flimsy plastic containers of modern cosmetics, antique makeup containers were beautifully designed for display on a vanity, or to be proudly carried in one's handbag. After the products were gone, the containers could be saved and reused.
In September of 2004, while designing products for other companies, Hernandez started Bésame Cosmetics "as a side project for myself," she said, not expecting it to be very successful. In fact, she designed the logo and original product packaging simply to amuse herself, but after friends saw and loved her designs, she knew she had to try to bring the brand to life. She named it after the Mexican pianist and songwriter Consuela Velázquez's 1940 song "Bésame Mucho," which is about her first time being kissed.
The first product Hernandez introduced was a very small lipstick, modeled on a 1940s design. Since then, Hernandez has developed 18 full-sized, highly pigmented classic color lipsticks, from the 1920 Bésame Red to the 1969 Chocolate Kiss, along with a range of other makeup essentials, including cream rouge, powder blushes, and finishing powders—and that's not including a series of limited-release special collections. Aside from the lipsticks, her most popular product is the Cake Mascara, a reformulation of an 1800s product that can act as mascara, eyebrow enhancer, and eyeliner.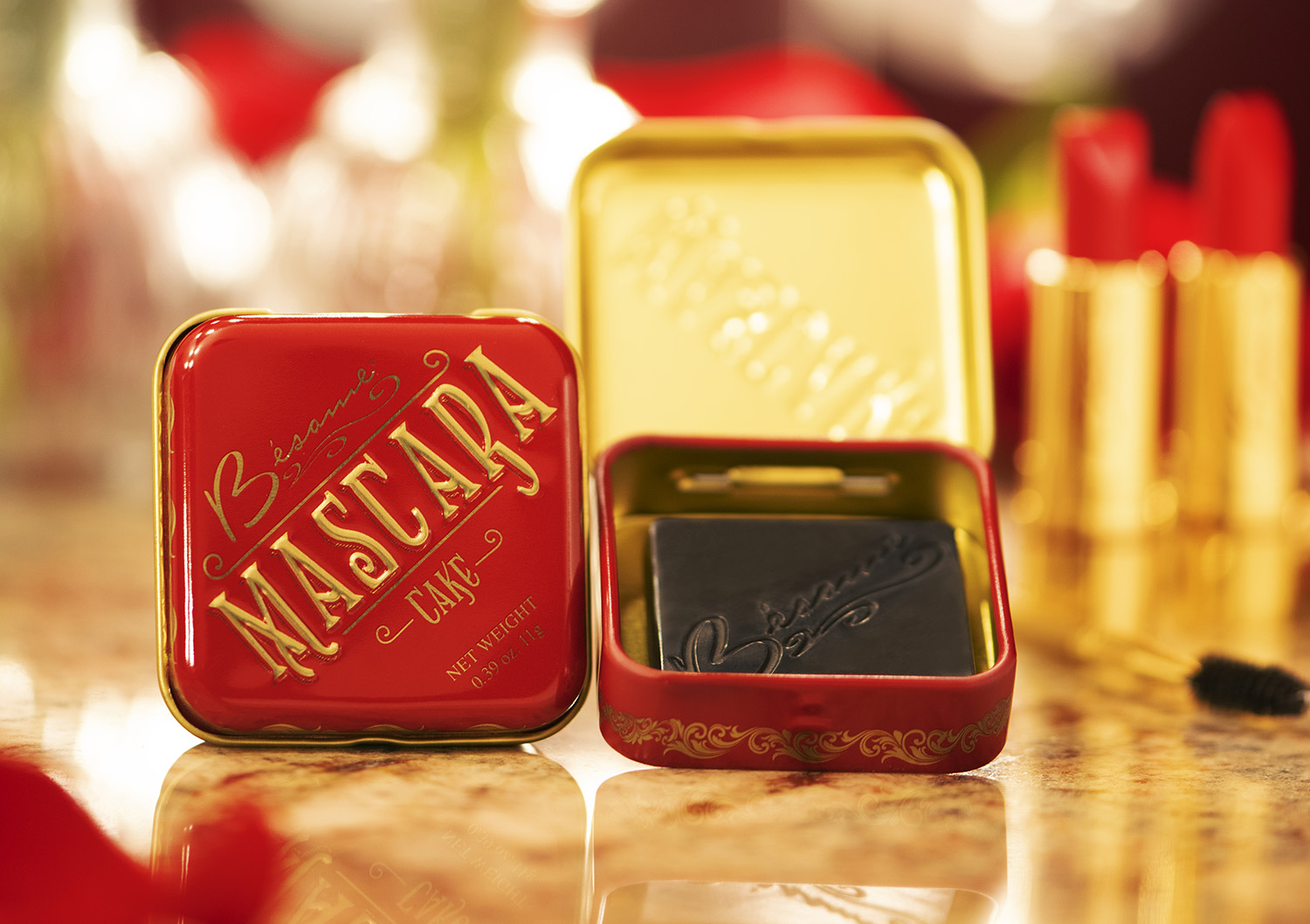 Creating new products is a long process, each one taking a year or longer to develop. Hernandez starts by analyzing the formula of an original vintage makeup product she collected from an estate sale, auction, or antique store, so she can recreate the color and texture. She then tries "to figure out a way to remake that formula so it retains some of the properties … but with modern ingredients that are good for you now, instead of what they were using in the past," she said. After she approves a formula, it undergoes microbiology and sensitivity testing. Hernandez herself always tries products on her own very sensitive skin before releasing them.
Hernandez emphasized that she never makes up new product colors; they all are reproductions of classic shades. When creating color palettes for her special Disney collections, for instance, she looked at drawdowns from the original cartoons' ink at the Disney archives. The original shades are often surprisingly different from what people have seen on the screen after years of copying.
References for some products were especially difficult to track down. Bésame's 1941 Victory Red lipstick was reproduced from the most popular lipstick shade during World War II, designed by Elizabeth Arden to match the stripes on servicewomen's uniforms. Although little other makeup was available to the public due to wartime rationing, the production of this bright red lipstick was encouraged, to boost ladies' morale by keeping them looking glamorous and proudly patriotic. Since women used their bottles until empty, Hernandez spent a year searching for a sample of this shade.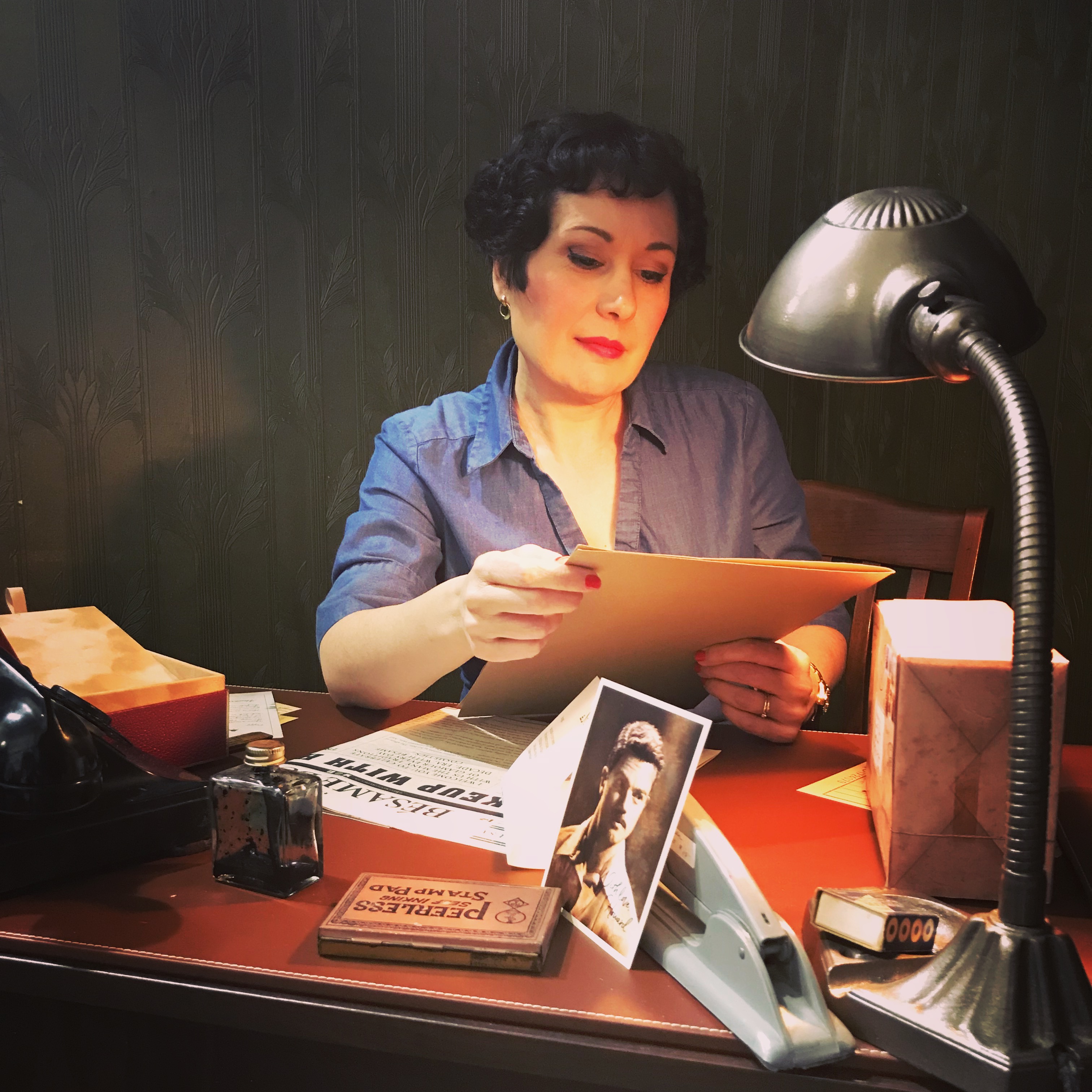 Getting Started With Vintage Beauty
For ladies interested in trying vintage beauty, Hernandez recommends starting a retro makeup adventure as her company did: with lipstick.
"I would recommend that she start with her lip color, exploring different lip colors according to her hair color and her eye color and her complexion and seeing what colors actually complement her the best, and then building from there," Hernandez said. "I think a good lipstick can really do a lot as far as lifting your mood or making you feel better or more put together."
Older ladies might think that retro makeup looks too young, but Hernandez disagrees.
"Color is ageless," she said. "I wouldn't be afraid of color as you get older, because color has a way of lifting your spirits and your mood. … I don't think because you're older, you can't wear red; I think there's a way to wear red. There's a way to look elegant and wear those colors."
She does, however, caution against wearing too much makeup. Instead, she emphasizes the importance of balance, such as forgoing eyeshadow when wearing bright red lipstick.
"You balance out the look, so you have one or two places where you're putting emphasis, and the rest you're leaving a bit more subdued."
At any age, the key to achieving a vintage look is "less is more," Hernandez said. To start, "go very, very light on your foundation, so it's not a very visible, kind of mask-like thing." She also cautions against contouring and using multiple shades of eyeshadow, since this was "not something people did in the past." Instead, she recommends ladies pick a single color of shadow, preferably brown or gray, "very lightly applied, just as a shadow, really, on the crease, and that's it."
Vintage makeup is lovely all year, but Hernandez has some special tips for autumn-themed beauty: "For fall, usually people go a little bit warmer on the reds," she said. She recommends rusty lipstick shades such as Bésame's Red Velvet, one of her personal favorites, and the browner Chocolate Kiss. The same applies to cream rouge, for which she recommends "more of an apricot [tone], instead of crimson, if you want to have more of a warmer tint." For eyeshadow, she suggests a "mossy green shade—very lightly, though, not something too obvious," paired with a darker green eyeliner pencil.
If you want to expand the vintage approach to your beauty routine, you might start with Bésame's Vanishing Cream, an old-fashioned primer. This lightweight, non-greasy cream was applied before makeup as a smooth base under makeup to which powder would effectively stick. At the end of the day, you can remove your makeup with Vanishing Cream's counterpart, Cold Cream.
Hernandez's makeup philosophy reflects why she thinks these old beauty recipes and techniques are worth restoring.
"They had a simplicity to them, and they were very effective for a lot of people," she said. "They didn't put out as many products as we have now, but the products that they did put out were really effective, as far as being minimal but giving the polished look that women were looking for."