Newly released video from the West Terrace tunnel of the U.S. Capitol provides more details on the collapse, beating, and death of Rosanne Boyland on Jan. 6, 2021.
A three-hour video unsealed in late December in a Jan. 6 federal criminal case shows that the 34-year-old Trump supporter entered the tunnel, was pushed back out, fell, and was struck by police before her lifeless body was dragged into the Capitol.
Boyland's sister and a New York attorney have questioned the District of Columbia medical examiner's finding that Boyland died of an overdose of a prescription medication she took for attention-deficit hyperactivity disorder.
Boyland, from Kennesaw, Georgia, traveled to Washington for the Save America rally at the Ellipse on Jan. 6. She is seen on video entering the Capitol tunnel, walking next to conservative activist Philip Anderson, while bystanders continue filing in toward the double doors leading into the Capitol.
About 2 1/2 minutes later, police begin pushing the crowd back. Boyland is seen at one point looking down at her feet as the mass of humanity flows back toward the entrance. Less than two minutes after that, she disappears from view, after falling. Police continue to push the crowd out of the tunnel, causing bodies to pile up on the stairs.
A man wearing a blue cap and a jacket with a fur-trimmed hood points at the ground and pleads with police to stop pushing. Others in the crowd try to hold off the police, desperately signaling that people are down on the sidewalk. Despite the pleas, police make another push against the crowd, sending more bystanders down the stairs.
Men trying to pull people off the pile are doused with pepper spray. About seven minutes after Boyland was pushed out of the tunnel, a man steps right in front of police and shouts, "Stop!" He grabs an aluminum medical crutch off the ground and holds it out in a blocking motion.
At the lower right edge of the tunnel arch, the video shows a Metropolitan Police Department officer repeatedly striking someone at ground level with a baton or a large stick.
Bodycam footage released in 2021 by the U.S. Department of Justice and cellphone videos posted to social media show that Boyland was hit by a police officer numerous times with what appears to be a small tree branch or walking stick.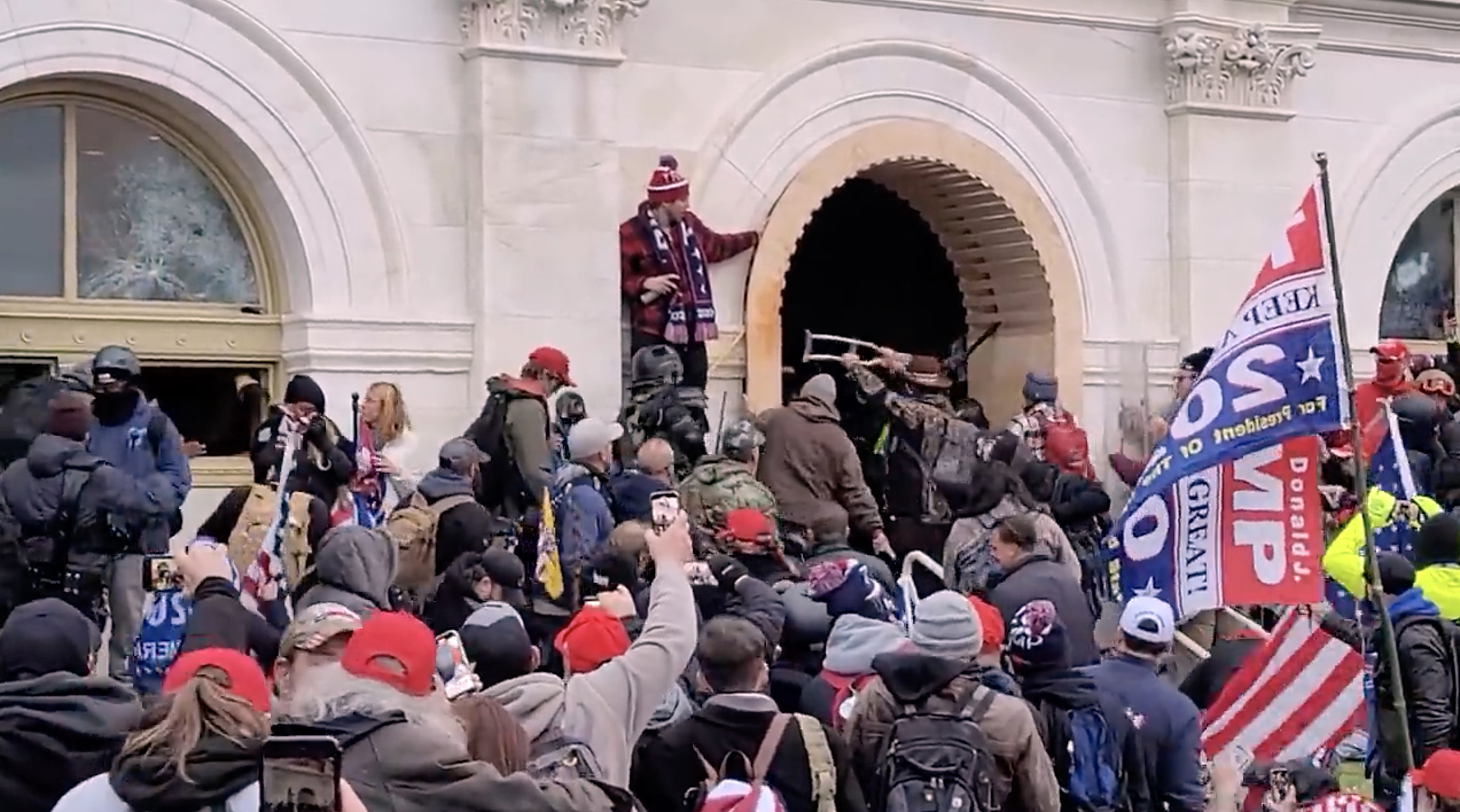 Shortly after, a group of men carries Boyland to a spot on the sidewalk directly in front of the police line at the center of the tunnel entrance.
Other videos show a bystander frantically performing CPR on Boyland, whose lips had turned purple. Another man, wearing body armor with a patch that read "Sheriff" on the front, takes over the CPR for a short time, but is then pulled away from Boyland. Police then grab the apparently deceased woman by the feet and drag her into the Capitol.
"She's dying! She's dying!" one man cries out to the line of police. "That's on you, mother [expletive]."
The crowd outside the tunnel then erupts into a rage, charging at police and throwing objects, including flag poles, a riot shield, and what appears to be a stereo speaker.
The new video confirms the limited bodycam footage and eyewitness accounts from Jan. 6, 2021, that Boyland was crushed and trampled when the crowd was pushed out of the tunnel, then repeatedly struck by police as she lay unconscious.
The New York attorney who released the three-hour surveillance video repeated his call for a special prosecutor to investigate what went on in the Capitol tunnel.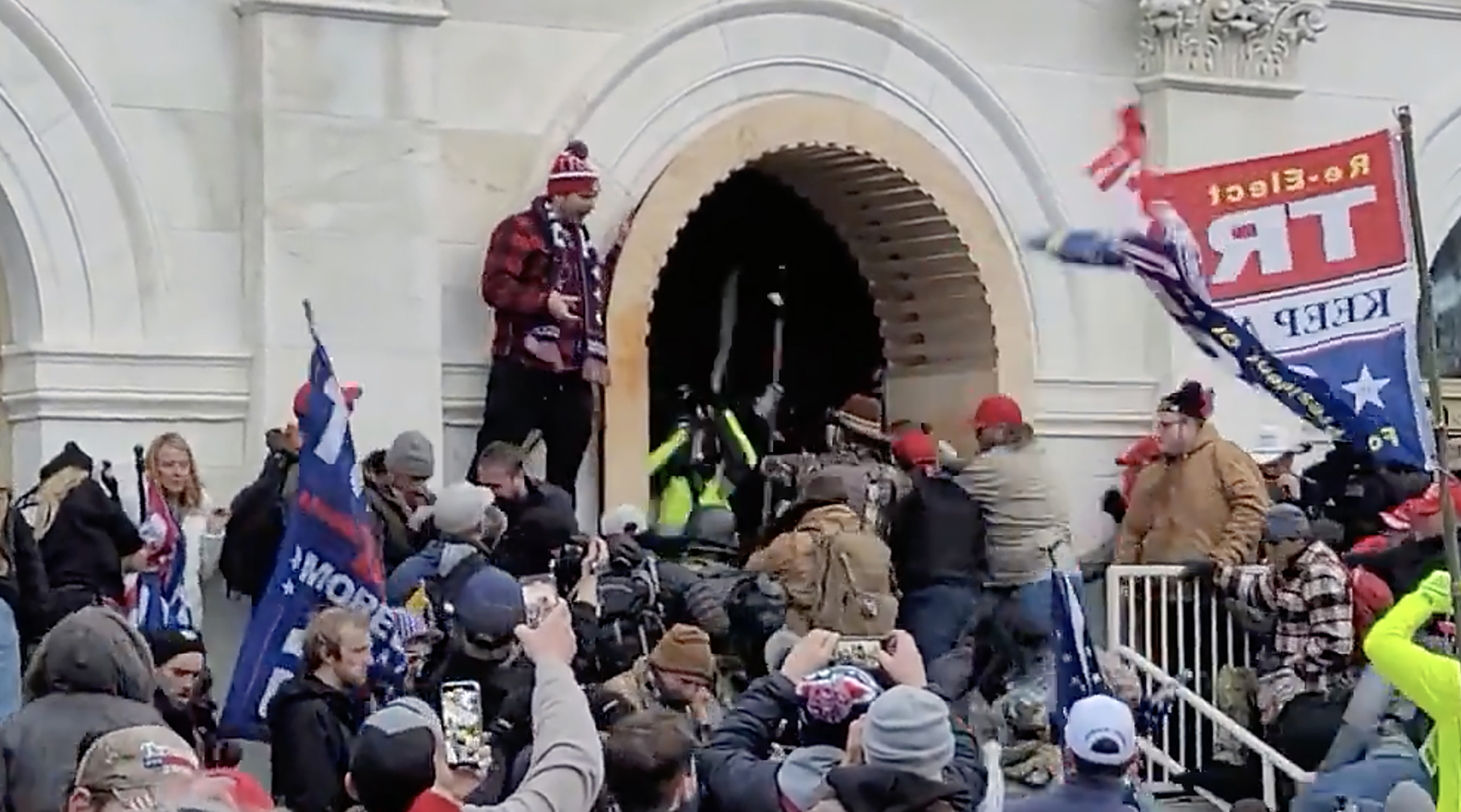 "My assessment is that yes, she was killed by the police," Joseph McBride, attorney for another woman who was there, told The Epoch Times.
McBride originally called for a special prosecutor after the three-hour video showed that his client, Victoria C. White, was beaten by police in the West Terrace tunnel over a four-minute period on Jan. 6. The violence against White occurred just a few minutes before Boyland entered the tunnel.
"Our relentless pursuit of truth and justice requires a special prosecutor to investigate the brutal beating of Victoria White and killing of Rosanne Boyland, who were both victims of police brutality on January 6th," McBride said.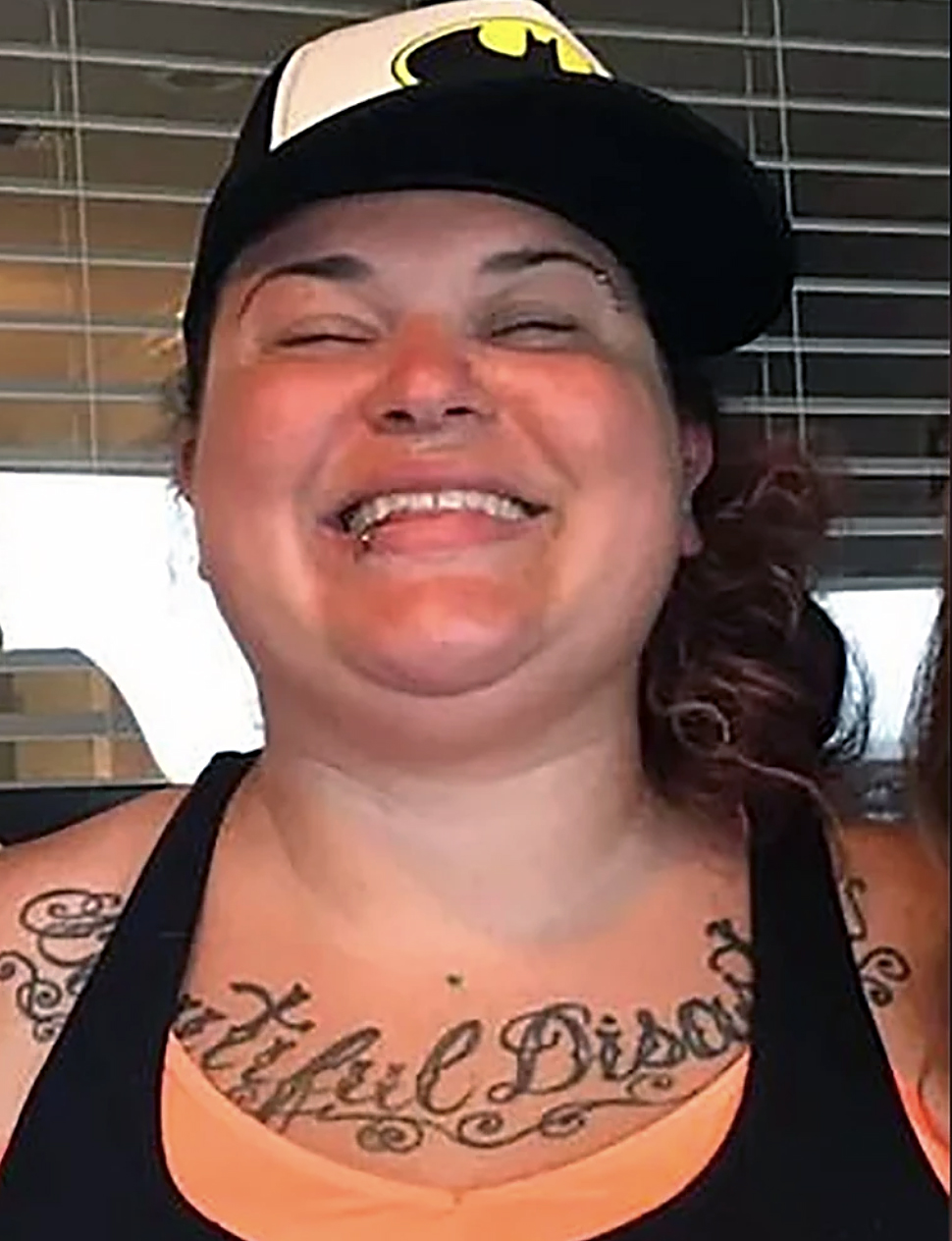 Witnesses have given dramatic accounts of Boyland's last minutes of life.
"Many people were screaming that a woman was being trampled by the police. I responded as fast as I could," witness Jonathan Mellis told investigative journalist Cara Castronuova in August 2021. "I saw her lifeless body being crushed under the officers and hit with their batons. They were kicking her viciously. I acted to get them off her. I was maced."
Lonna Cave, Boyland's sister, said the family is looking for answers—and to see that the officer who struck Rosanne is held to account.
"We just want to know what happened to Rosanne. There are so many questions," Cave said in a December interview with Castronuova. "There's video of her being beaten by a police officer after she's already down on the ground. And then she is seen on video again shortly thereafter and the police drag her. The guys who are out there with her are doing CPR, and one of the police officers like picks up her leg and starts dragging her down the tunnel."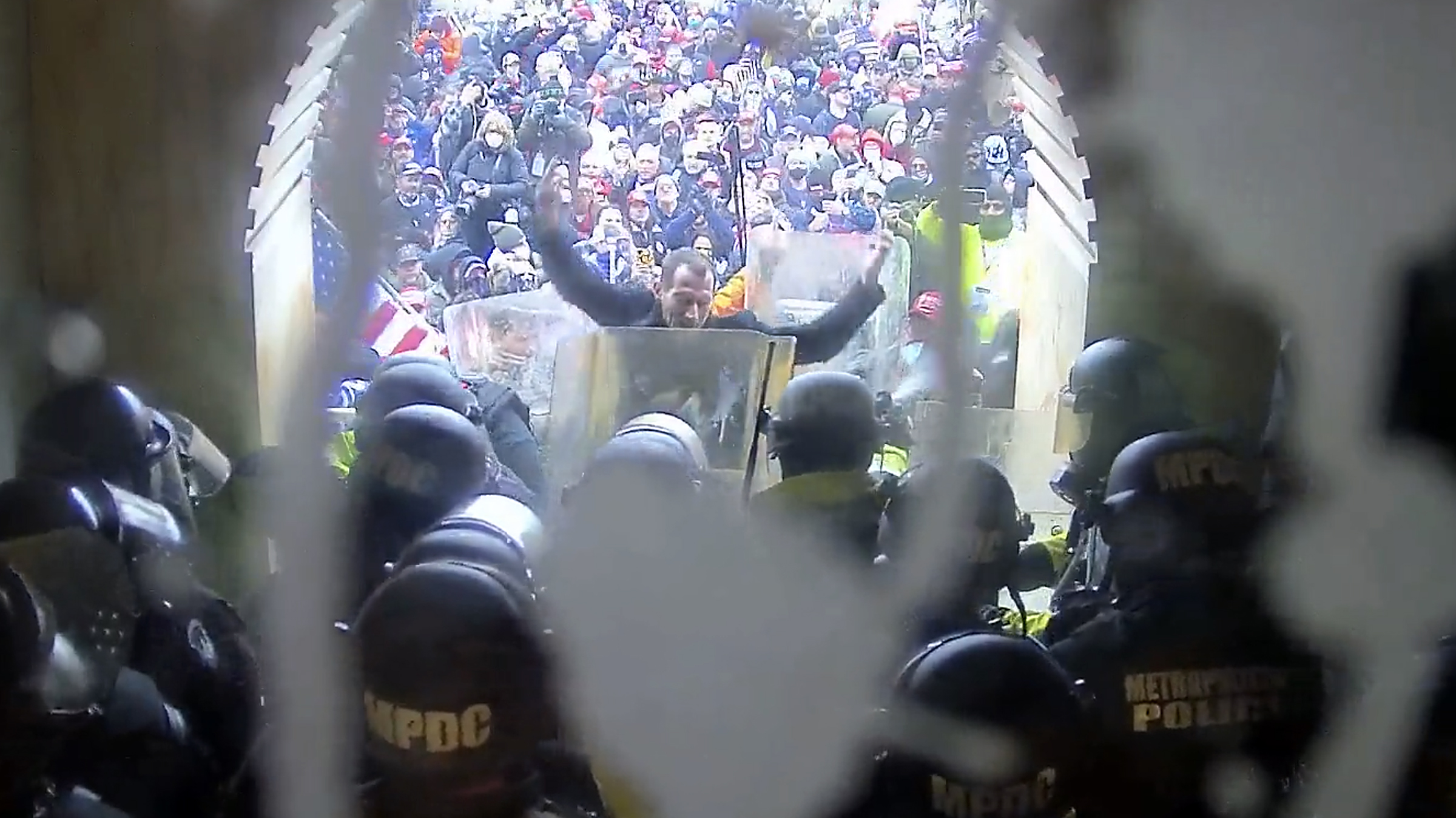 Conservative activist Anderson said he held onto Boyland's hand while more and more people fell on top of them. Anderson was then pulled unconscious from the pile of bodies by Jake Lang.
Lang told Jim Hoft of the news site Gateway Pundit: "After I tried saving Rosanne for about 2 to 3 minutes, I just couldn't budge her. She was under too many people and she lost her life. She couldn't be saved. So I moved over. I spotted Philip with his tongue hanging out the side of his mouth, completely unconscious. He was in a little bit better of a position for me to get underneath him."

Rep. Louie Gohmert (R-Texas) questioned Attorney General Merrick Garland about Boyland's death at an October hearing on Capitol Hill.
"Was a determination ever made as to who repeatedly struck Rosanne Boyland in the head with a rod before she died?" he asked.
Garland replied, "Again, I think this was a matter that was investigated by the U.S. Attorney's office."
Cave said she wants to know why the police officer who beat her sister isn't under investigation.
"Why in this case is this policewoman not being held accountable? Why is nobody investigating her?" Cave said. "Why isn't anybody talking about it? It's mind-boggling."
Officials at the U.S. Department of Justice and the Metropolitan Police Department didn't respond by press time to a request by The Epoch Times for comment on the circumstances of Boyland's death.
Cave said she noticed on the videos that it wasn't the police who came to her sister's aid.
"It doesn't show the police officers helping my sister whatsoever. The only people who are helping her are the guys who are sitting in jail right now."