A U.S. National Oceanic Atmospheric Administration (NOAA) aircraft flew through the eye of Hurricane Irma before posting the footage on social media.
The video, shared by the NOAA's Hurricane Hunters Twitter page, showed the eye's relatively peaceful state.
The plane is seen flying through harsh winds and rains before it stops. The last few seconds show clear skies and no rain.
"Video of a flight through the eye of #Irma on #NOAA42. Flights on both the WP-3D Orion and G-IV #NOAA49 continue," reads the video's caption.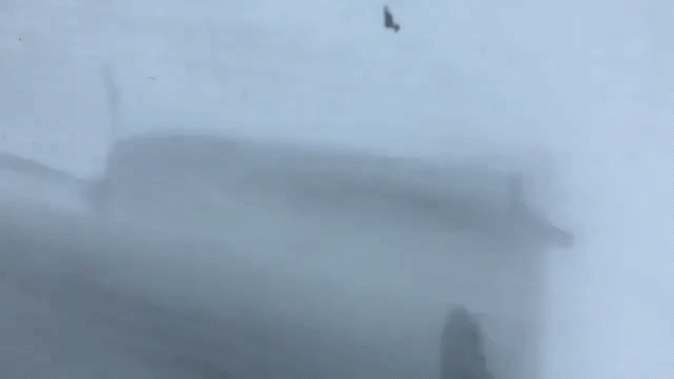 They shared another video on Monday of a WP-3D Orion plane flying through Irma, also showing blue skies and white clouds.
The NOAA plane flies through hurricane eyes to obtain "vital radar readings and drop sensors to help forecasters get the real-world data they need to track the storm's path and intensity," FOX13 reported.
Irma is a Category 5 storm, meaning that it features sustained winds of greater than 157 mph. 
The National Hurricane Center said that the chance of a direct hit to Florida continues to increase, but "it is too soon to specify the timing and magnitude of these impacts."
"The eye of Irma passed over Barbuda, St. Barthelemy, and St. Martin this morning, and will be moving over portions of the British and U.S. Virgin Islands shortly," the NHC said, added that it's a "potentially catastrophic category 5 hurricane and will bring life-threatening wind, storm surge, and rainfall hazards."