It was the longest, darkest night for Margaret Bentos-Pereira. Waiting as doctors did tests trying to work out what was wrong with her daughter felt agonizing. Little did she know, during those endless hours in the hospital, of the astounding journey ahead destined to test their faith and resilience.
Natalie was just 11 years old when her carefree, sunny life in South Carolina was interrupted by a medical emergency. Waking in mid-January 2017 with pain between her shoulders, she skipped off to school as usual, imagining that she had slept awkwardly and that the discomfort would go away. She was wrong.
"The pain got worse throughout the school day," Natalie, now 16, told The Epoch Times. "By the end of it, my leg started to go numb. I honestly had no clue what was going on. My parents were, of course, super worried."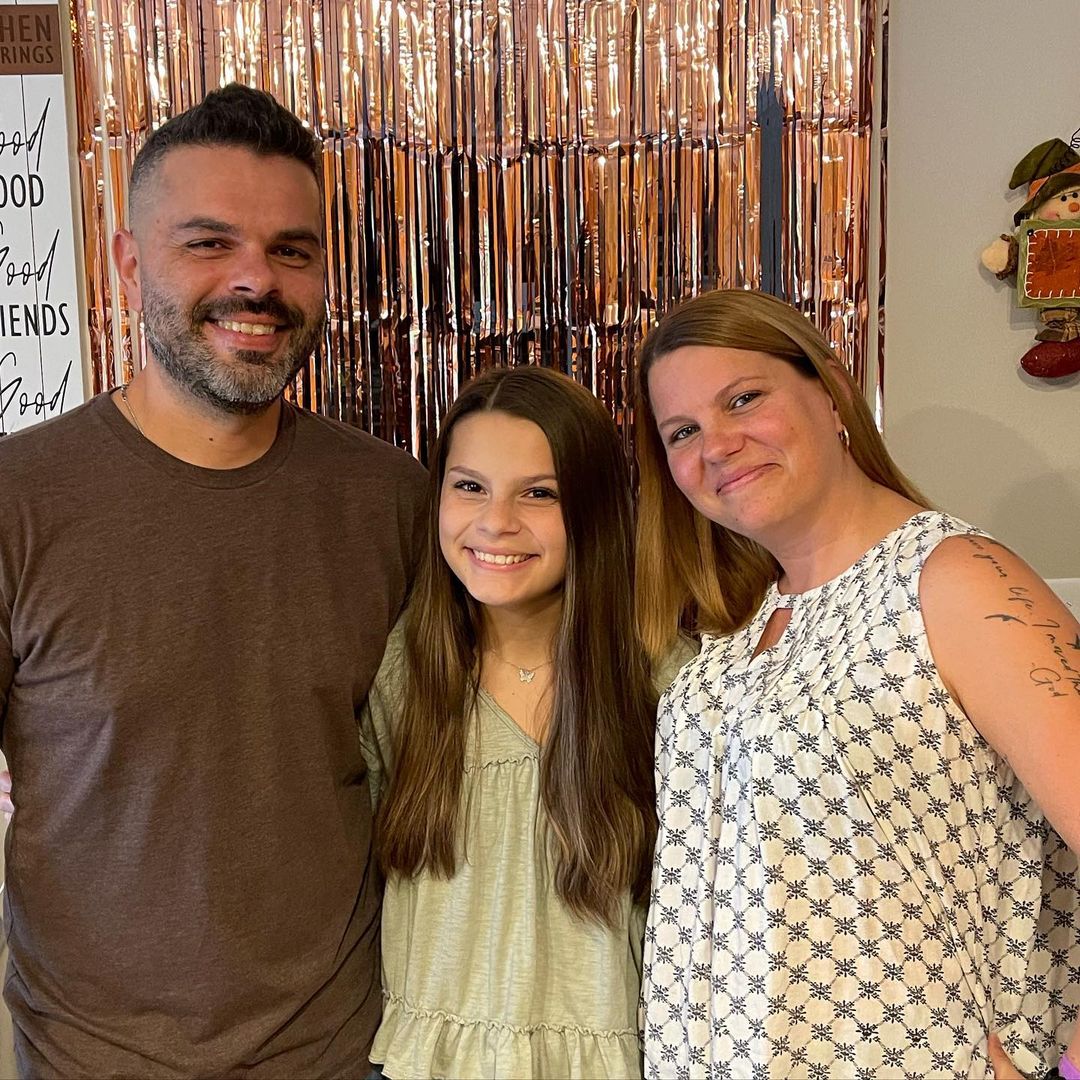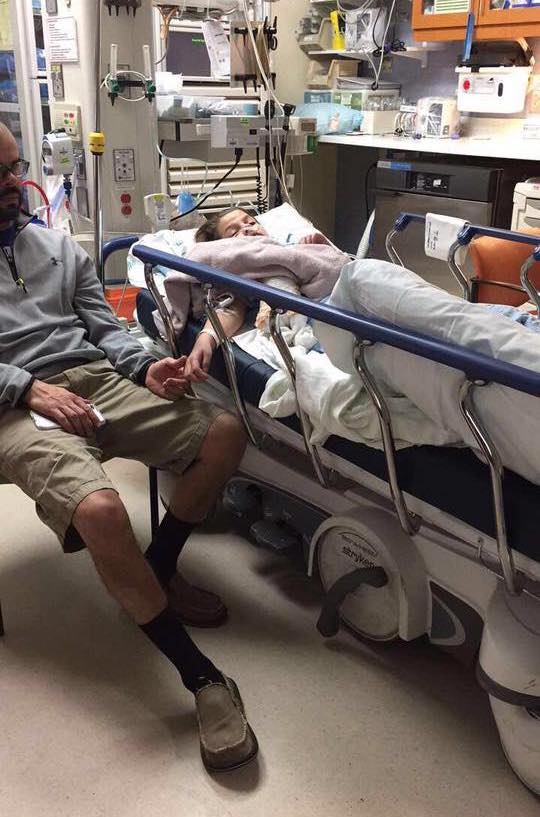 After their daughter arrived at home in increasing pain, Margaret, 42, a teaching assistant, and her husband, Gerardo, 40, who works for Spectrum Communications, took her to the emergency room. Margaret said the doctors struggled to pinpoint the exact problem.
"They couldn't explain the cause of why this was happening," Margaret said. "That night felt so long for us. They did test after test after being airlifted to a nearby children's hospital."
After doing a spinal tap, the doctors found that Natalie had suffered from a spinal stroke. That was when Margaret and Gerardo were hit with the worst news of their lives.
"They told us she wouldn't walk again," she said. "My husband and I were in a complete fog. We were just going with the motions. Living this new life was a complete shock to us. How did this happen to our healthy 11-year-old? They never found the cause and they told us we may never know."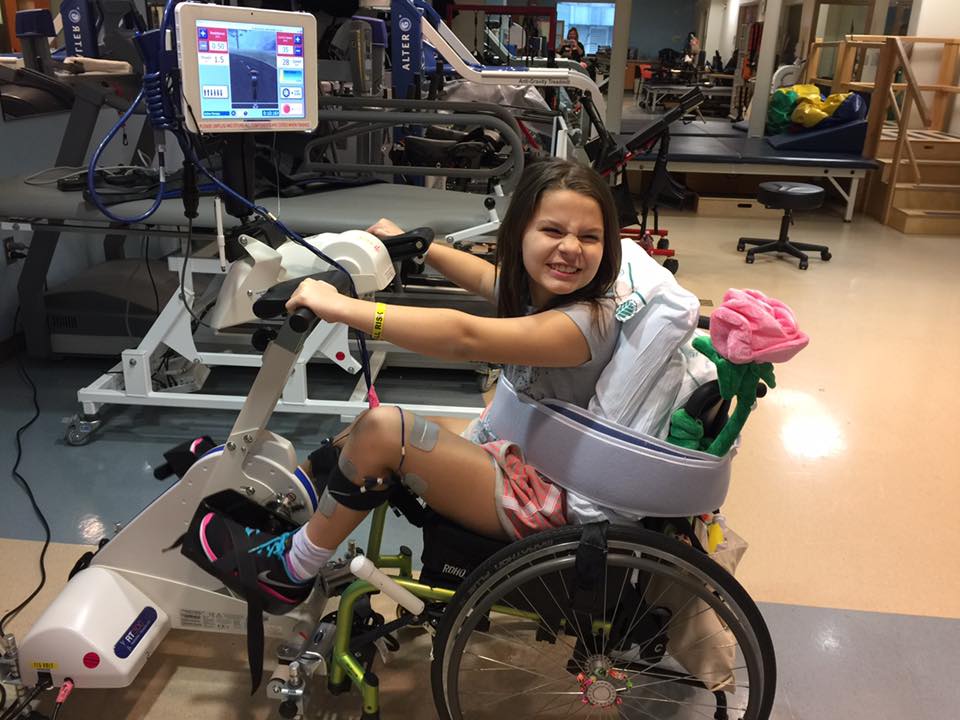 For Natalie herself, processing the news that she was paralyzed from the chest down was different. She said she was so young and had "no clue what it meant" for her. Perhaps it was this innocence, coupled with an unbreakable spirit and firm faith, that sowed a seed of hope for the young Bentos-Pereira family.
Margaret describes how she and Gerardo kept the doctors' assessment from their daughter.
"Since most of our time was always with Natalie, we always put on a brave face," she said. "We didn't want her to know that the doctors said she wouldn't walk again. We didn't want her to give up on herself.
"My husband always told the doctors, 'My daughter will prove you wrong.' They must have thought we were nuts."
Their attitude—as well as Natalie's—paid off. Defying doctors, the determined teenager has been on her feet and walking once more. After becoming impatient and doing rehab for a month at Kennedy Krieger Institute in Baltimore, Maryland, Natalie relearned to walk with the assistance of a walker.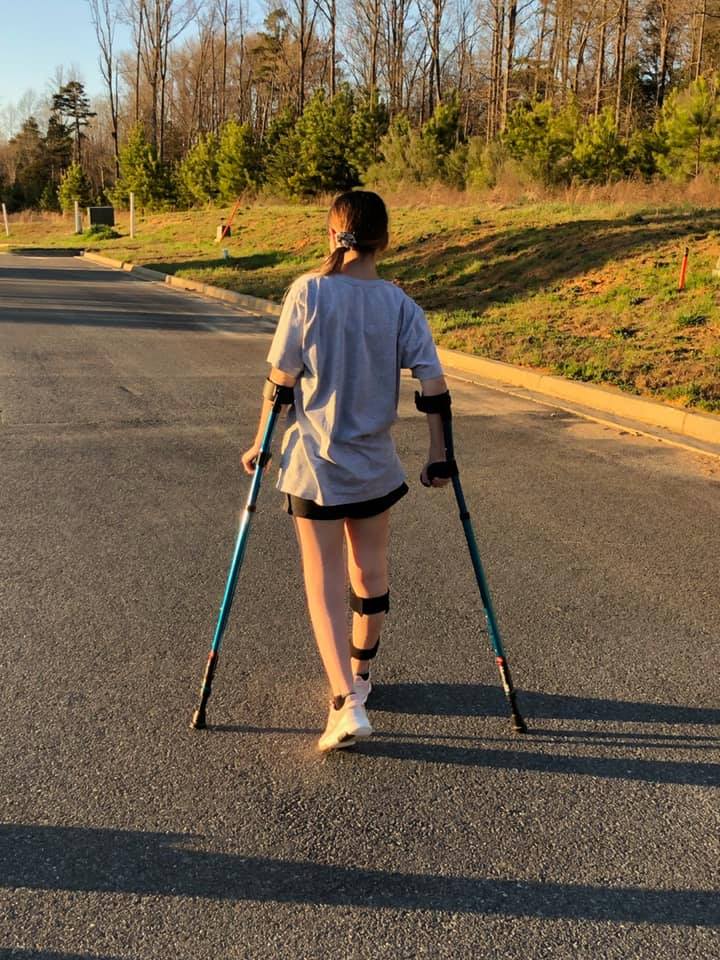 At the present time, she's working on building strength day by day.
"I am currently working on taking more steps unassisted," Natalie said. "It does take a lot of concentration to do that. My core has gotten much stronger."
Now a sophomore at Northwestern High School in Rock Hill, South Carolina, Natalie told of her personal journey following her diagnosis.
"I didn't know it at the time, but the doctors told my parents I would not walk again. My parents didn't believe that and had faith in me," she said. "I did rehab multiple hours a day, which was made fun with games and activities and breaks in between. I definitely had challenging days throughout the process, like feeling unmotivated, but was always lifted up by my family.
"My parents and physical therapy pushed me. I would not have made the progress I have today if it wasn't for them. So my advice is, fight for yourself and don't give up."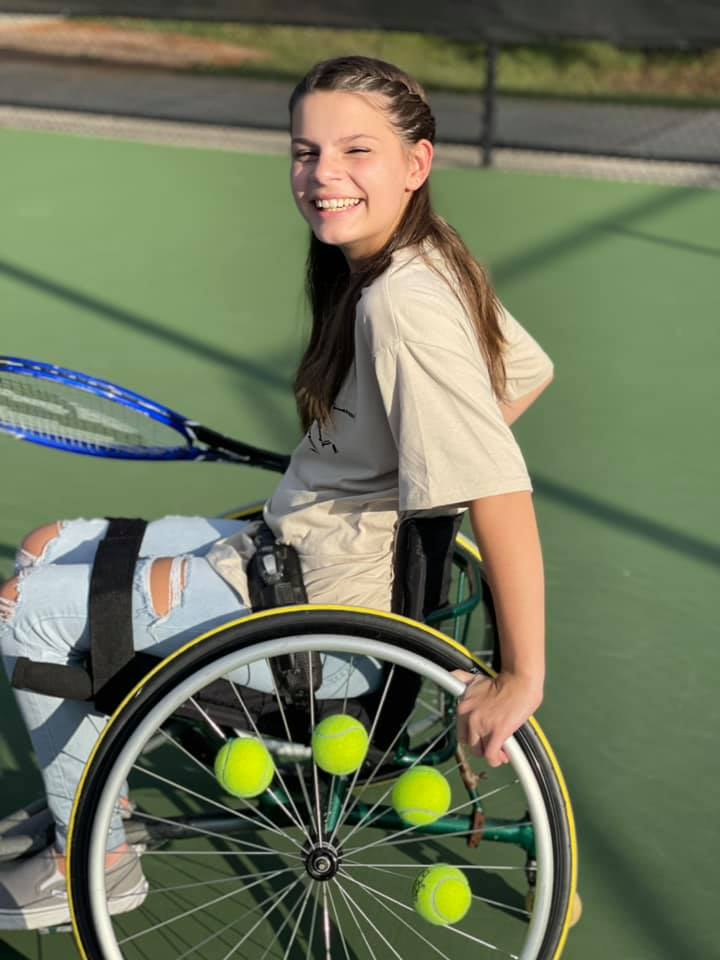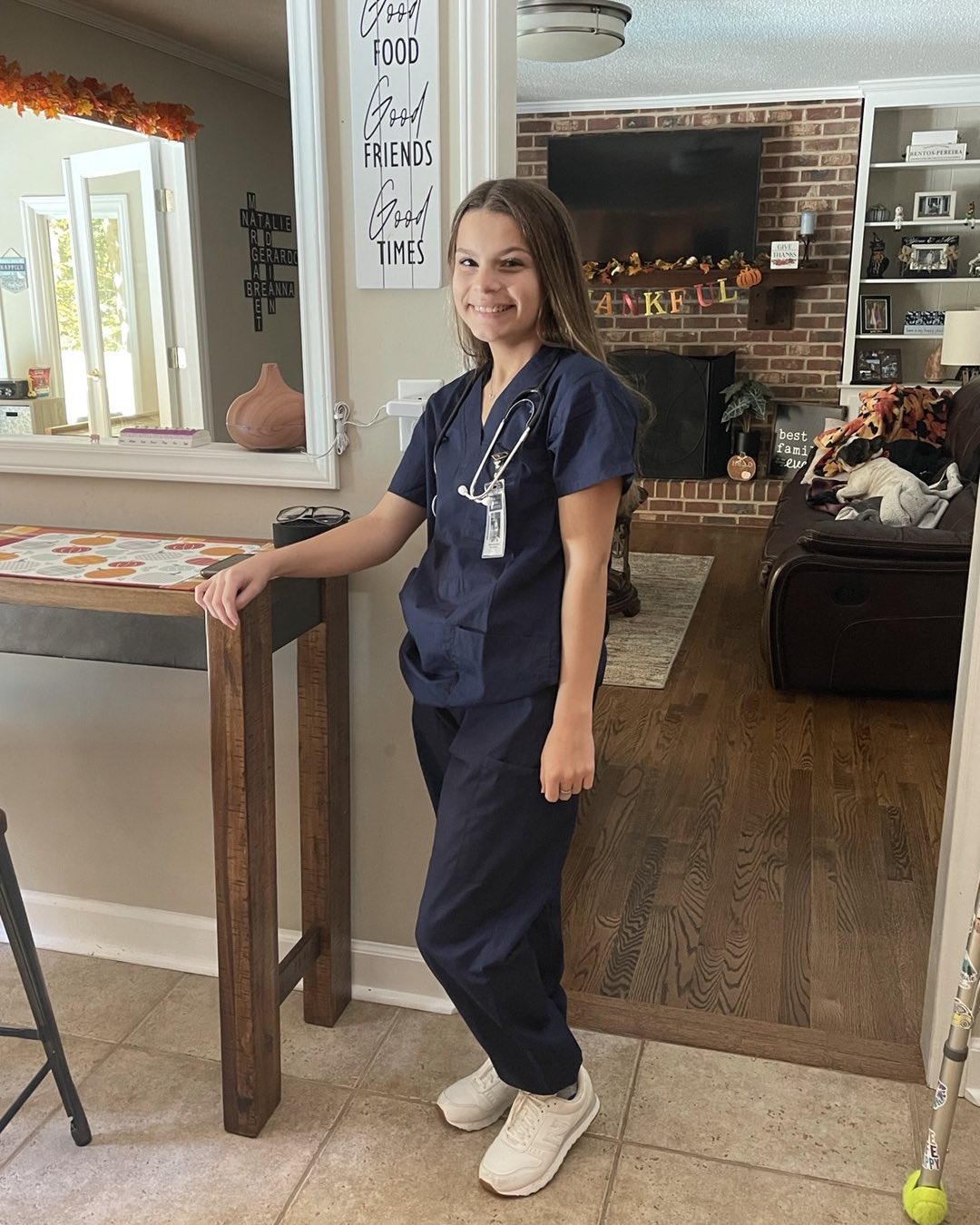 For Margaret, there's a vital life lesson in all of this.
"Doctors are not God. They are human just like all of us," she said. "They make mistakes, and they cannot tell what the future holds. Don't ever give up on yourself or your child."
The brave parents' heroic outlook has certainly rubbed off on Natalie, who has set herself clear goals despite the hardship. She is in no way ready to quit.
"My injury has definitely changed things in my life, but it doesn't stop me from doing what I want to do and I won't let that happen in the future either," she said. "My goal is to graduate from high school and go away for college and become a NICU nurse.
"I do not have any life philosophies to handle the challenges I face. I just take one day at a time."
Watch Natalie Learning to Walk Unassisted:
(Courtesy of Margaret Bentos-Pereira)
Share your stories with us at emg.inspired@epochtimes.com, and continue to get your daily dose of inspiration by signing up for the Epoch Inspired newsletter at TheEpochTimes.com/newsletter.