Rep. Jodey Arrington (R-Texas) said there is strong bipartisan support in the House for improving on the quarter-century old North American Free Trade Agreement (NAFTA).
Democrats have been negotiating the terms of President Donald Trump's replacement for the deal, United States-Mexico-Canada Agreement (USMCA), for the past several months, and Arrington is optimistic that the measure will pass. In recent days, House Speaker Nancy Pelosi (D-Calif.) resisted calls to bring the deal to the House floor for a vote, saying the measure doesn't have strong enough worker and environmental protections.
"We have unanimous, overwhelming bipartisan support," Arrington, a member of the House Ways and Means Committee, told The Hill on Wednesday.
"I talked to my colleagues—Democrat colleagues and friends—from Texas and beyond and they're all for it," he remarked before adding, "I think it's going to happen."
He said that Republicans and Democrats have been able to make concessions on how to address the environment and worker protections.
"They know it's improved on the labor and environmental standards, which they were pretty sensitive to that going in," he said in reference to Democrats. "They wanted to make sure those would be enforced. I think we have the belt and suspenders in place to ensure that that would happen."
Responsibility for passing the bill, he added to the Hill, is now in the hands of Pelosi.
On Monday, the House speaker stated that "hard-working Americans need more from the USMCA than just the same broken NAFTA with better language but no real enforcement. The original draft of the new NAFTA agreement, while promising in some regard, still left American workers exposed to losing their jobs to Mexico, included unacceptable provisions to lock in high prescription drug prices, and fell short of key environmental standards."
While Pelosi has waffled on when the bill would be passed, President Donald Trump slammed her and the Democrats, accusing them of prioritizing impeachment over the U.S. economy. Over the past several weeks, Pelosi said that the bill wouldn't be passed by the end of 2019 but has also said it is "within range."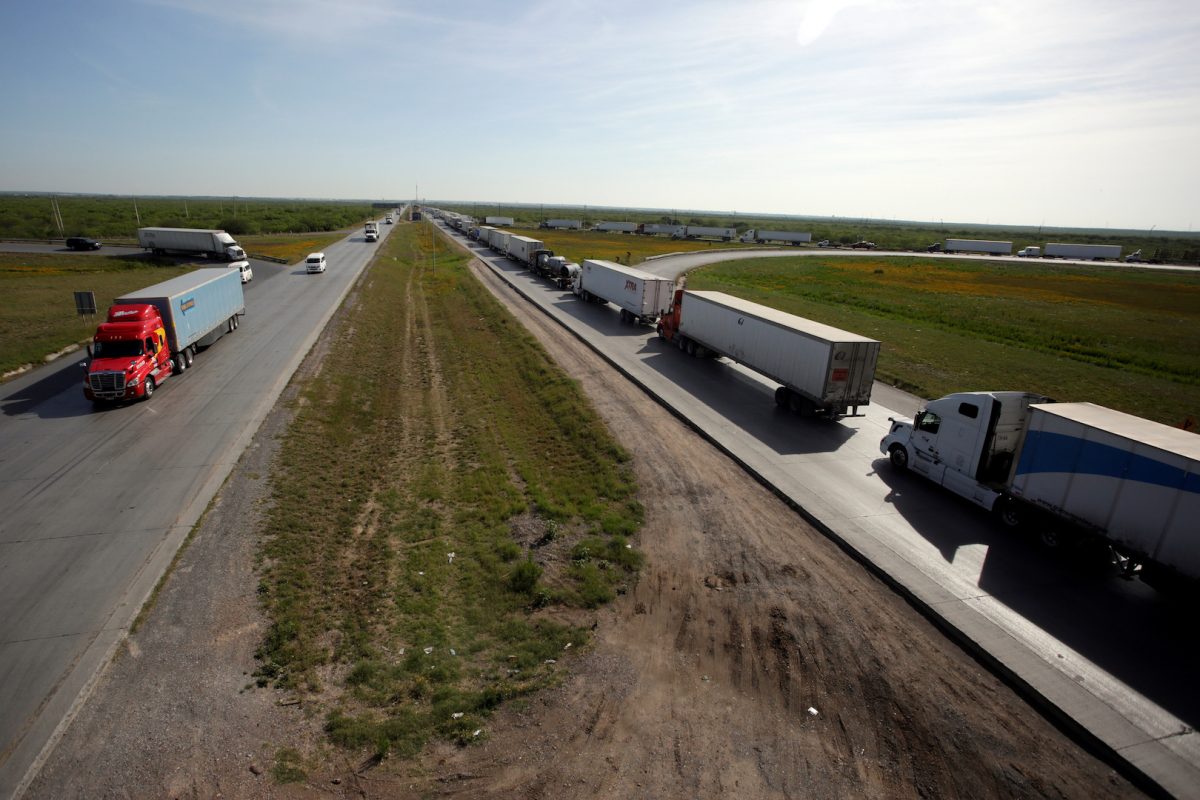 "Everybody knows it's a great deal. She knows it's a great deal; she said it. She keeps saying she wants to get it done, but we're talking about many, many months sitting on her desk, no votes. And she doesn't have to help with the Democrats because they're going to vote for it—most of them. And, I guess, all of the Republicans are going to vote for it. But the system is—the way the system works, she has to put it up for a vote. And she hasn't wanted to do it," Trump told reporters on Monday.
This week, Mexico stepped up pressure on Congress to approve USMCA, according to President Andres Manuel Lopez Obrador, who said he would send another letter to Pelosi.
"I'm sure that Mrs Pelosi and the lawmakers of the Democratic Party are going to help us," Lopez Obrador told a news conference on Monday, Reuters reported.