A processed meat product pejoratively termed "pink slime" has been officially reclassified as "ground beef" by the United States Department of Agriculture (USDA).
Formally known as Lean Finely Textured Beef (LFTB), the meat product that has been hailed by food industry experts as a success story but derided by activists as barely fit for human consumption, was reclassified in December 2018, according to The Takeout, citing a representative for the USDA Food Safety and Inspection Service.
A company that manufactures LFTB, Beef Products Incorporated (BPI), notified its suppliers on Dec. 21, 2018, that newly issued USDA guidelines allowed the company to refer to the beef product as simply "ground beef," according to Beef Magazine.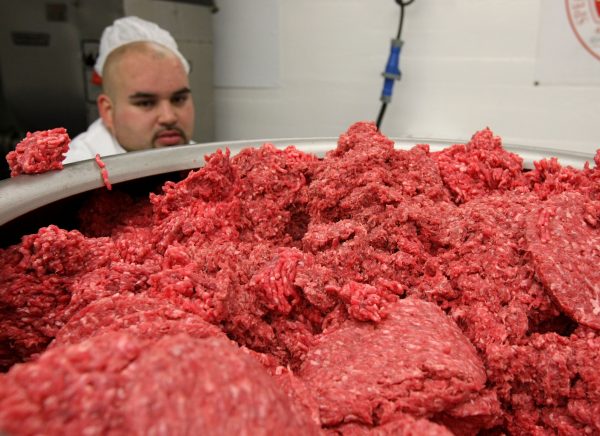 Craig Letch, BPI's vice president of sales and marketing, told the publication that the reclassification "opens up new doors for us," adding, "This change will allow us to provide new and innovative types of products that our process lends itself well to."
Reclassification is a victory for BPI—a major producer of LFTB—following a whirlwind of negative coverage of the product in 2012 that sought to portray the substance as harmful, though, according to Eldon Roth, founder and CEO of BPI, the beef product had been used in over 300 billion meals without a single food-safety incident and "added over $250 million in value to the U.S. beef industry annually."
BPI spokesman Rich Jochum said at the time that the company would "continue communicating the benefits of BPI's lean beef, but that process is much more difficult than (countering) the campaign to spread misinformation that brought us to this point."
By "this point" Jochum was referring to the company's announcement of three plant closures and the loss of about 650 jobs.
Iowa's then-Gov. Terry Branstad said of the closures, "This is a sad day for the state of Iowa. The fact that a false, misleading smear campaign can destroy a company's reputation overnight should disturb us all."
'It's Back'
Alarmist coverage of LFTB is exemplified in a video posted on YouTube by IMR Films showing a processing machine churning out a stream of pastel goo, with on-screen text identifying it as "pink slime," describing it as a "concoction of beef and ammonium hydroxide McDonald's was using as a base for its burgers," before warning, "It's back!"
Activist celebrity chef Jaimie Oliver dove into the "pink slime" controversy in an April 2011 episode of his television show "Jamie Oliver's Food Revolution," in which he derided the use of beef that had been processed with the aid of liquid ammonia, saying, "So, basically, we're taking a product that would be sold in the cheapest form for dogs, and after this process we can give it to humans."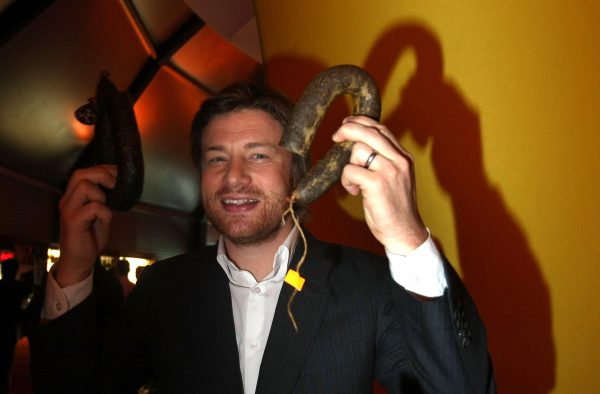 Oliver dramatized his point by dousing an armful of beef byproducts with liquid ammonia and running it through a meat grinder, with multiple camera shots of children in the audience reacting to his presentation with obvious revulsion.
A clip from Oliver's show was played during the trial brought about by BPI's lawsuit against media conglomerate ABC, according to the Courthouse News Service, in which the meat company alleged ABC's coverage of LFTB misled consumers into believing the product was not nutritious, not beef, and was unsafe.
"They ignored the proper name," said BPI's attorney Dan Webb in his opening argument in the trial, according to The Hollywood Reporter. "When you have a major news organization that is calling the product 'slime,' witnesses will say they can't imagine anything worse. It connotes something disgusting, inedible."
ABC and BPI settled the lawsuit mid-2017, according to the Chicago Tribune, with the settlement amount exceeding $177 million.
Had the two firms not settled, a victory for BPI could have resulted in a verdict of as much as $5.7 billion, Business Insider reported.
What Is LFTB?
The American Meat Institute (AMI), an industry association, describes Lean Finely Textured Beef as "a category of beef products that uses high‐technology food processing equipment to separate lean meat from fat because doing it by hand would be impossible. LFTB products prevent the waste of valuable, lean, nutritious, safe, beef by using technology to do what hands cannot."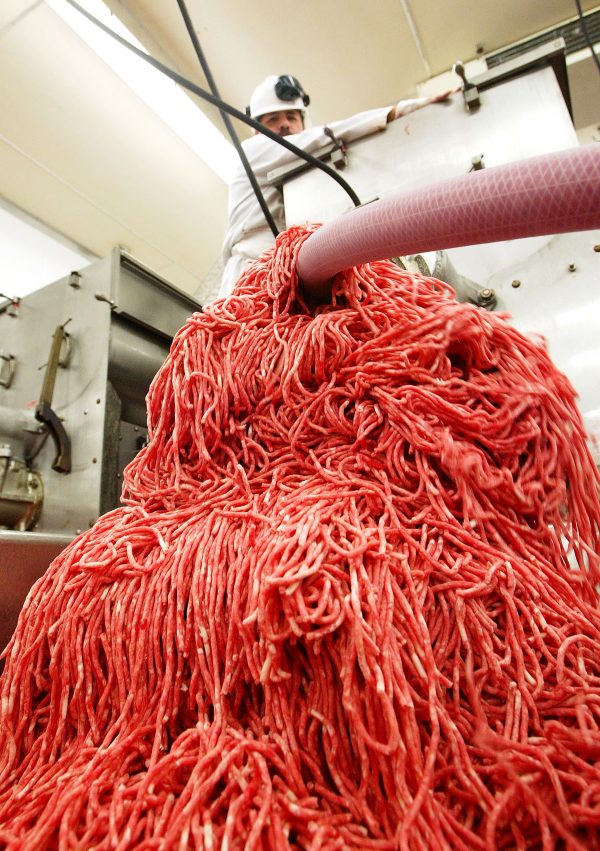 Jude Capper, an assistant professor in the Department of Animal Sciences at Washington State University told Beef Magazine that the technology makes for efficient carcass utilization, meaning fewer cattle slaughtered each year to meet consumer demand.
"Lean finely textured beef adds 10-12 pounds of lean nutritious beef to every animal processed," Capper said. "That means that to produce the same amount of beef for human consumption we'd need to process an extra 1.5-1.9 percent more cattle each year–that's between 516,000 and 654,000 extra cattle in the U.S. per year."
AMI addressed the ammonia controversy, saying, "Food grade ammonium hydroxide (basically ammonia + water), which has been declared safe by the Food and Drug Administration since 1974, is used to produce a number of products such as puddings and baked goods and can be used in the processing of boneless lean beef trimmings to control any harmful bacteria that may be present in the beef."
It said that a "puff of ammonium hydroxide gas" is used to destroy bacteria that could make people ill if the beef is not cooked thoroughly, and that the USDA and the Food and Drug Administration consider the process safe.