Researchers are trying to trace the owner of a USB stick that survived the trip through the innards of a leopard seal, before being frozen in a feces sample for over a year.
Volunteers at New Zealand's National Institute of Water and Atmospheric Research (NIWA) were sifting through frozen seal feces samples—which reveal vital clues about the animals—when they found a USB stick deep inside.
The memory device was still working, with photograph files and a video file intact.
The hunt for the owner quickly went viral, with the video—which shows a mother sea lion with her baby frolicking around a blue kayak—clocking up over 500,000 views within a day after it was posted to social media.
NIWA is searching for the owner of a USB stick found in the poo of a leopard seal…
Recognise this video? Scientists analysing the scat of leopard seals have come across an unexpected discovery – a USB stick full of photos & still in working order! https://t.co/2SZVkm5az4 pic.twitter.com/JLEC8vuHH0

— NIWA (@niwa_nz) February 5, 2019
Jodie Warren was one of the volunteers who found the USB stick.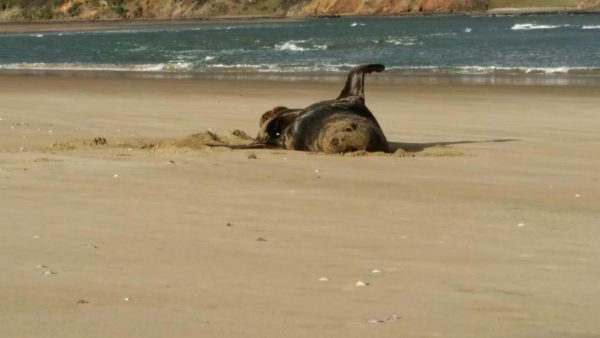 "It is very worrying that these amazing Antarctic animals have plastic like this inside them," she said according to NIWA.
NIWA encourages volunteers to scoop up and send in samples of the rare seal's feces, called scat because it gives a unique insight into the lifestyle of the animal.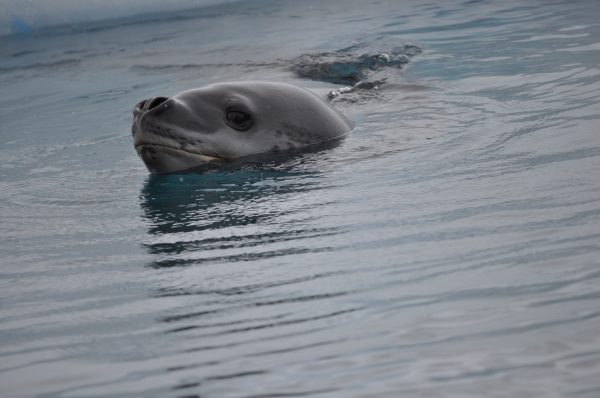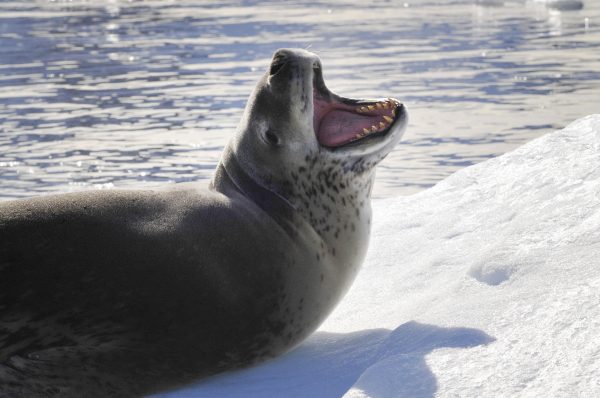 Samples are frozen. This particular sample had been frozen in November 2017, before they got around to analyzing it in January 2019, according to a NIWA statement.
Before analysis the samples are defrosted, explains Warren. "Then we basically have to sift it. You put it under the cold tap, get all the gross stuff off, smoosh it around a bit and separate the bones, feathers, seaweed and other stuff."
When they came across the stick they left it to dry out for 2 weeks, before trying it out and finding photos and video of sea lions in Porpoise Bay in the Caitlins.
"The only clue to who might have taken them is the nose of a blue kayak," said a statement
The scat sample had been picked up in November 2017 about 30 miles off the southern tip of New Zealand's South Island by a local vet.
He wanted to check on the health of a  skinny leopard seal he saw resting on Oreti Beach, Invercargill, so he picked up a scat sample, packaged it up and sent it to NIWA where it was popped into the freezer.
"The poo, known scientifically as scat and about the size of two bread rolls, is as good as gold for leopard seal researchers," said the NIWA statement. "It can tell them what these Antarctic predators eat, a little bit about their health and how long they may have been in New Zealand waters."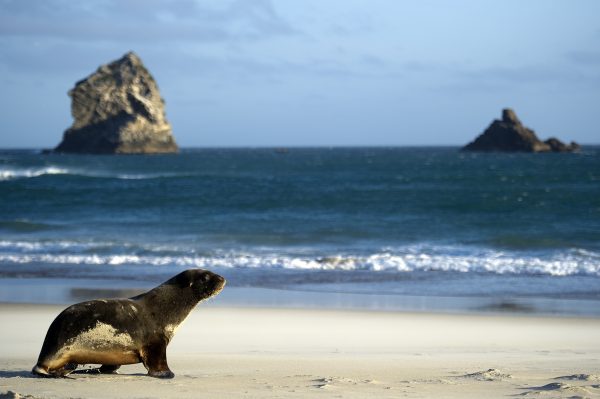 NIWA said it is ironic that the videos on the USB reveal not seals, but sea lions.