High internet prices and slow speeds became the number one factor for one Irvine Valley College student to launch his campaign for a seat on the Irvine City Council, which will be decided in the upcoming Nov. 8 election.
Navid Sadigh, 19, said there is only one internet provider available at his home creating a monopoly allowing the company to set its prices as high as it likes.
He said he has been waiting most of his life to begin a journey in public service, so he's using the issue to propel him for election.
"I decided to run to put a stop to it and bring more competition into the area," he told The Epoch Times.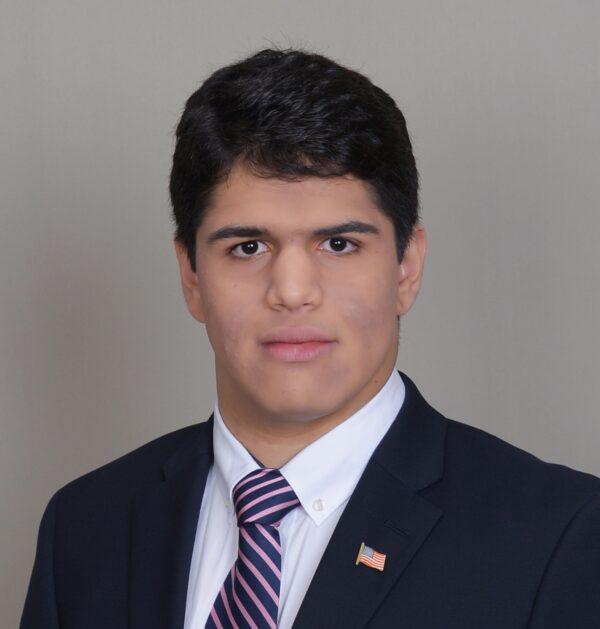 Currently, Sadigh is in his second year of college, majoring in computer science with a minor in political science and economics.
During his senior year of high school, he also sat on the Irvine Youth Action Council, an advisory committee for Irvine Vice Mayor Tammy Kim, and was a member of Junior State of America, where students develop skills in politics including performing civic duties and acquiring debating skills.
"Ever since I was little, I remember wanting to become president. ... I've always liked to help people, understand people, and help them advocate for their issues," Sadigh said.
Sadigh said it's currently difficult for competitors to establish themselves in Irvine, as there are current laws that require majority approval by the city council for new companies to set up operations.
"My first plan of action would be to repeal these laws to make it easier for more competition to come in," he said.
Such a change, sweetened by offering incentives and grants, he said, would attract more companies to the city.
Sadigh referenced something similar happening in the 1930s when the government through the Rural Electric Electrification Program provided loans to electrical service providers to expand into rural areas.
Another issue he said he plans to address, if elected, is crime. Recently, he said, he's heard street racing and cars doing doughnuts outside his residence several times a week.
Sadigh said he will advocate for police to remain fully funded and offer officers the best training possible. He additionally said he would recommend more patrolling at night.
If elected, he said he also plans to recommend the city switch to district elections instead of the current system—called "at-large"—which elects officials to represent the entire city. This way, he said, elected officials can better represent their respective districts.
"[Residents will] have a stronger connection with their representative, and in turn, the representative can vote in a way that represents the will of the people instead of everyone in Irvine," he said.
Sadigh currently teaches computer coding to grade school students in Irvine. He said, if elected, he will translate the skills he's acquired through mentoring and coaching kids to represent the residents of Irvine.
"I believe that I'm a natural-born politician, and that the office is waiting for me to enter and serve the residents of Irvine," he said.
His opponents for the open seats on the council are Scott Hansen, John Park, Kathleen Treseder, and incumbents Larry Agran and Anthony Kuo.