California Democrats will try again this year to strengthen concealed carry laws following a string of shootings in the state.
Gov. Gavin Newsom joined other high-ranking Democrats Feb. 1 in a press conference to announce the reintroduction of legislation that would raise the legal age of firearm purchases to 21 and increase requirements for concealed weapons permits. It would also expand the number of places permit holders can carry firearms.
California has some of the nation's most restrictive gun control laws but recent mass shootings prompted officials to seek more protections.
The killings "we have seen over recent weeks bring to light the need for stronger protections for our communities," Attorney General Rob Bonta said during the press conference.
Newsom said he was confident the legislation would pass, adding to California's push to lead the nation in gun safety.
"We're saving lives but we have more work to do and this is part of this effort," he said.
Data shows that more guns mean more lives will be lost and more officers killed in the line of duty, he said.
Sen. Anthony Portantino (D-Burbank) first introduced 
Senate Bill 2
Dec. 5. The legislation is a remake of last year's failed
Senate Bill 918
that placed more than three-dozen new restrictions on concealed-carry permits.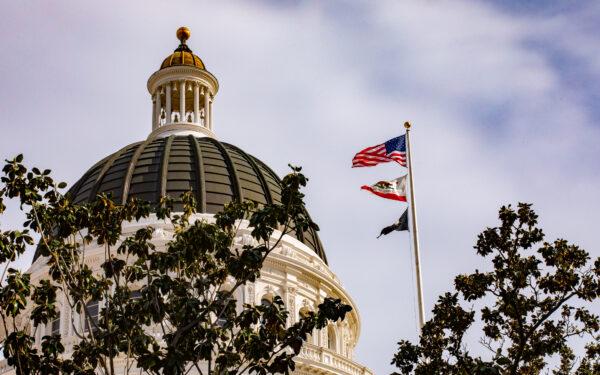 The new version mostly mirrors last year's bill but raises the legal age of those who want to carry firearms in public to 21 and have 16 hours of training.
It also includes an exemption for sheriff's department employees and would require licensed concealed weapons permit holders to lock firearms in their cars before entering a school site.
Some other restrictions in the former bill remain including expanded application requirements but a clause has been removed asking why a permit is needed.
The bill would prohibit loaded guns at government, courts, and other public buildings, schools, airports, public transportation hubs, churches, and other sensitive locations. Business owners and churches can post public signs approving guns on their property, however.
"It ensures those who carry firearms in public are responsible law-abiding citizens. That's important," Portantino said. "We owe it to the activists and the survivors to do everything we can."
Both pieces of legislation are in response to last year's U.S. Supreme Court Bruen decision.
The ruling struck down provisions of a New York gun control law that required applicants to show proper cause before licensing to carry a concealed weapon in public places.
Gun safety advocate Shannon Watts, founder of Moms Demand Action, said California's proposed new regulations would make "communities safer."
"While the gun industry celebrated the [Bruen] ruling that put their profits over our safety, our grassroots army is proud to stand with our [gun sense champions] in California to pass this critical bill and make our communities safer," Watts said.
However, the National Rifle Association said the bill was off the mark.
"If Gov. Newsom and AG Bonta truly wanted to address the violent crime running rampant through their state, they'd put an end to the soft-on-crime policies and no cash bail programs that have turned California into a nightmare for its citizens," NRA Spokesman Lars Dalseide told The Epoch Times in an email.
"Instead, these politicians have chosen to further restrict the rights of those who follow the law with a political stunt that will not make Californians any safer," he said.
California's new push follows a string of shootings in the state in January. Two of the most deadly occurred in Monterey Park in Los Angeles County and Half Moon Bay near San Francisco.
On Jan. 21, a gunman killed 11 people and injured nine others at the Star Ballroom Dance Studio in Monterey Park. The suspect, Hemet resident
Huu Can Tran
, 72, died of a self-inflicted gunshot the following day at a strip mall parking lot in Torrance.
In the Half Moon Bay incident, a farmworker killed seven people Jan. 23.
Chunli Zhao
, 66, was arrested on suspicion of seven counts of murder and one count of attempted murder.
The bill will likely be passed by the state's Legislature and signed by Newsom, but will face challenges in court, Sam Paredes, executive director of Gun Owners of California, told The Epoch Times.
"Immediately, the entirety of the bill will be challenged on its constitutionality," Paredes said. "Virtually everything in SB 2 is unconstitutional by the Supreme Court standards."
None of the suspects accused of recent shootings in California were licensed to carry concealed weapons.
"There hasn't been a violent crime committed in California by a [concealed carry permit] holder in over a decade and maybe longer," Paredes said. "They are by far the most law-abiding citizens in the state, so why wouldn't we want more of them?"
California also successfully implemented more gun restrictions last year, including allowing
private citizens
to sue anyone who imports, distributes, manufactures, or sells assault firearms, homemade weapons, ghost guns, or .50 BMP rifles.
Gun rights groups have 
successfully
sued to overturn several of the laws.
In December, a U.S. district judge in San Diego blocked part of the state's new law modeled after a Texas abortion law that would have allowed the state or local governments to collect attorneys' fees from anyone who challenged gun laws in court.