The United States doesn't have enough coronavirus tests for anticipated demand, Vice President Mike Pence said on Thursday, as he appeared to push back the target date of distributing enough test kits to conduct nearly one million tests. But Secretary of Health and Human Services Alex Azar told reporters on Friday that the administration's production and shipping of tests was on schedule.
Speaking to reporters in Minnesota, Pence said: "We don't have enough tests today to meet what we anticipate will be the demand going forward." He said the administration wanted to have enough tests to cover anyone who wanted to be tested.
Stephen Hahn, the Food and Drug Administration commissioner, said Monday that the United States was trying to distribute enough testing kits by the end of the week to have the capacity to conduct close to one million tests. But Pence appeared to push back that goal, saying at a press conference in Washington that enough kits would be distributed to test 1.2 million samples by the end of next week.
By the end of the week after that, he said another four million tests would be available.
Azar, however, told reporters on Friday that the administration has provided all the tests to the states of Washington and California that they've asked for.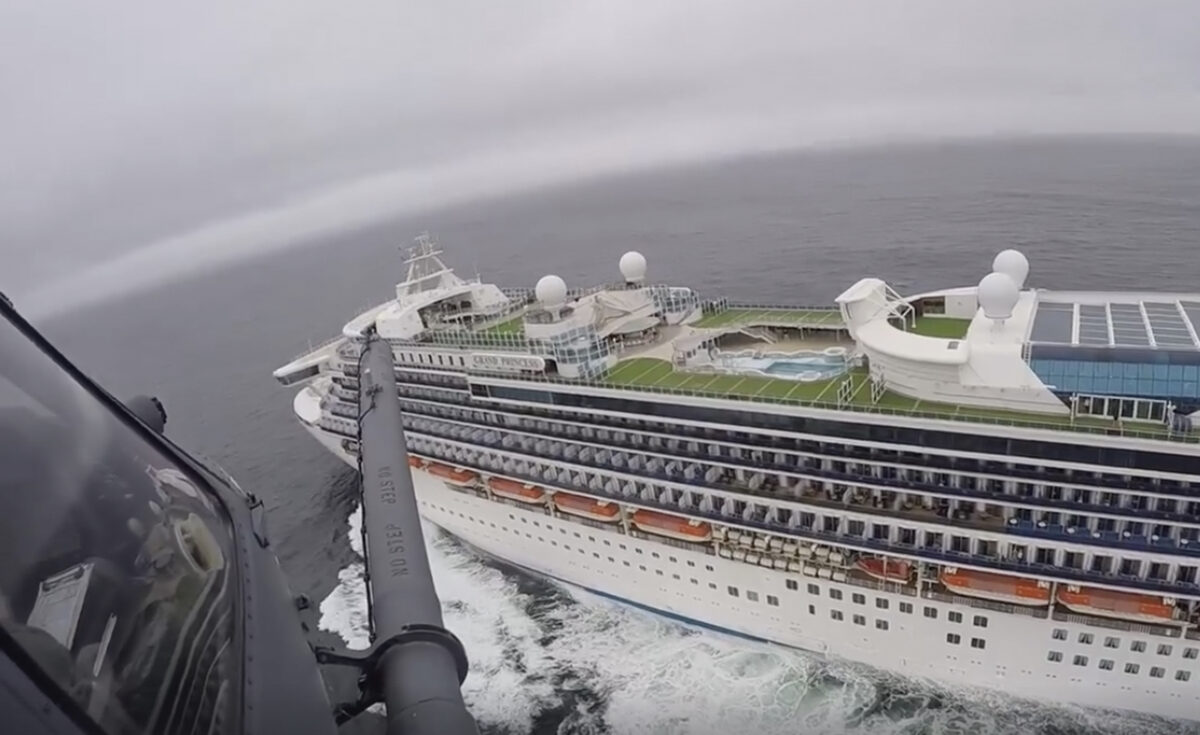 "The production and shipping of tests that we've talked about all week is completely on schedule," he said.
The CDC has shipped enough testing kits to public health labs to test up to 75,000 people and the agency's contractor, IDT, has already shipped enough kits to conduct 700,000 tests, Azar said.
"And the remaining lots are arriving at CDC this morning for quality control and should get out as we forecast this weekend and then next week we'll keep ramping up production. So as many as 4 million tests next week are going to be driving forward. So everything is on schedule for the testing," he said.
In the future, Pence said on Thursday, people may be able to get tested or obtain tests at their doctor's office or at their local pharmacy.

Forty-four states are now verified to be able to test locally for the virus, a process that was previously going through the CDC's headquarters in Atlanta. The turnaround time is much faster with state and local labs testing samples.
The CDC manufactured kits earlier this year and distributed them to state and local labs in early February, but an issue some labs found delayed the rollout of local testing for weeks, until late last month.
"There was certainly some missteps in the beginning regarding getting test kits out," Dr. Anthony Fauci, director of the National Institute of Allergy and Infectious Diseases, said during an appearance on NBC's "Today" show on Friday morning. But the CDC is working with the Food and Drug Administration and private companies to quickly increase the number of kits, he said.
"Although there's been a delay, in the next couple of weeks we should be ratcheted up to get many more out," he said. "The vice president was absolutely correct: there has been a delay and we didn't have enough right now. But, hopefully, in the near future we will."