U.S. Navy destroyer, the USS Chafee, challenged the Chinese regime's expansive claims in the South China Sea on Tuesday with a freedom-of-navigation exercise that saw it sail near islands Beijing claims as its own.
The Chinese regime dispatched a frigate, two J-11B fighters, and one helicopter and claimed through state run media to have driven the destroyer off.
The U.S. Pacific Command did not respond to questions about the exercise or that claim by publication time.
China warned & expelled US destroyer USS Chafee, which entered the water of China's Xisha Islands in #SouthChinaSea without authorization:FM pic.twitter.com/Rj7bOWQ8Hi

— Global Times (@globaltimesnews) October 11, 2017
China's foreign ministry said the operation violated China's sovereignty and interests during a press conference on Wednesday.
China's expansive claims in the South China Sea have seen it violate international agreements and conventions on freedom of navigation and territorial waters. The U.S. has promised to continue exercises that pushback against those claims.
In an Oct. 5 memo to defense department staff, Secretary of Defense Jim Mattis outlined the overarching priorities and direction for the department, singling out Russia, North Korea, ISIS, and China as challenges that had to be faced.
"China is a long-term strategic competitor that seeks to intimidate its neighbors while escalating tensions in the South China Sea," wrote Mattis.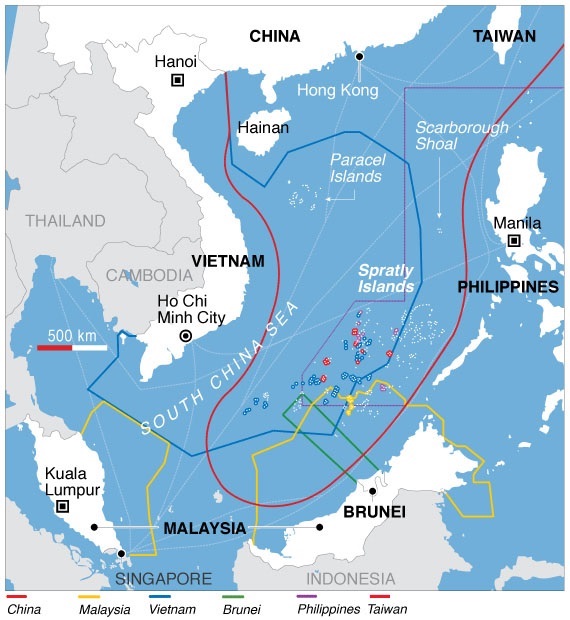 While the USS Chafee sailed near islands claimed by China, it came close, but did not go within 12 nautical miles of them. Twelve nautical miles is the internationally recognized territorial limit a nation can claim off its shoreline.
In August, the USS John S. McCain destroyer sailed within 12 nautical miles of an artificial island the Chinese regime had built in the South China Sea. Sailing within 12 nautical miles signaled that the United States does not recognize that claim.
Meanwhile, U.S. Pacific Command has been carrying out continual exercises in the Pacific in an effort to maintain combat readiness and expand operational integration with U.S. allies.
The U.S. Air Force, Japan Air Self-Defense Force, and South Korean air force carried out training exercises in the Sea of Japan on Tuesday.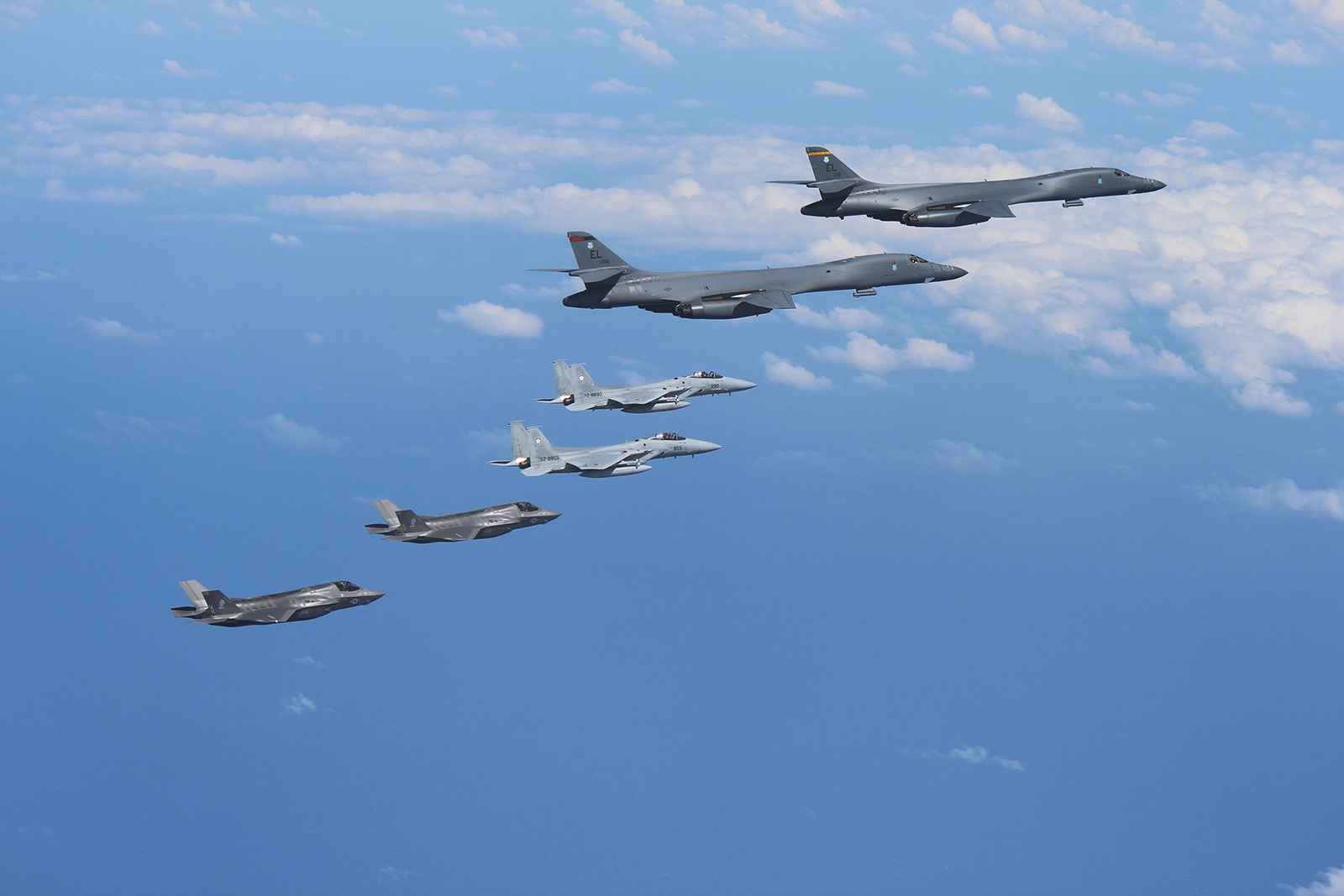 Those exercises saw two B-1B Lancers take off from Andersen Air Force Base in Guam conduct the first combined nighttime training mission with Japanese and South Korean fighters.
"Flying and training at night with our allies in a safe, effective manner is an important capability shared between the U.S., Japan and [South] Korea, and hones the tactical prowess of each nations' aviators," said U.S. Air Force Maj. Patrick Applegate in a statement.
"This is a clear demonstration of our ability to conduct seamless operations with all of our allies anytime, anywhere."